Features
EXCLUSIVE: Custom Shop Benefits from Desert Exposure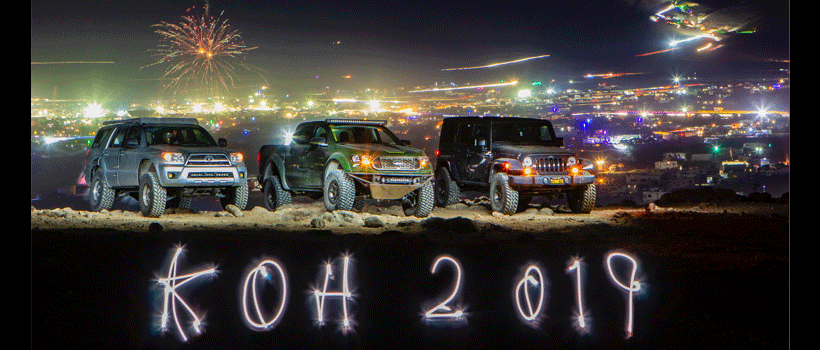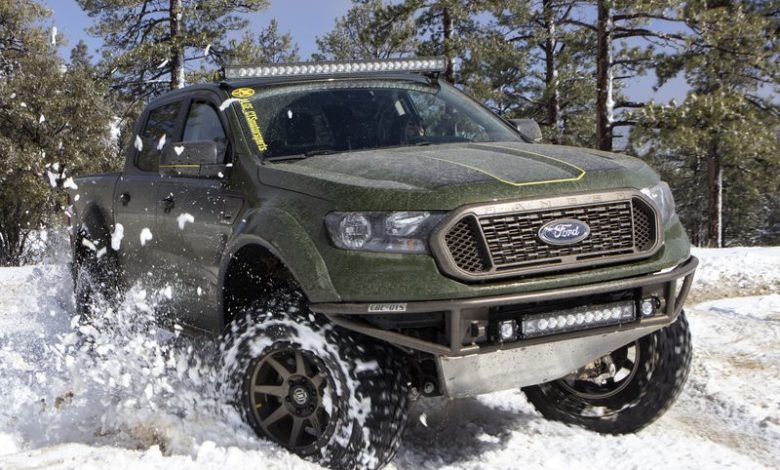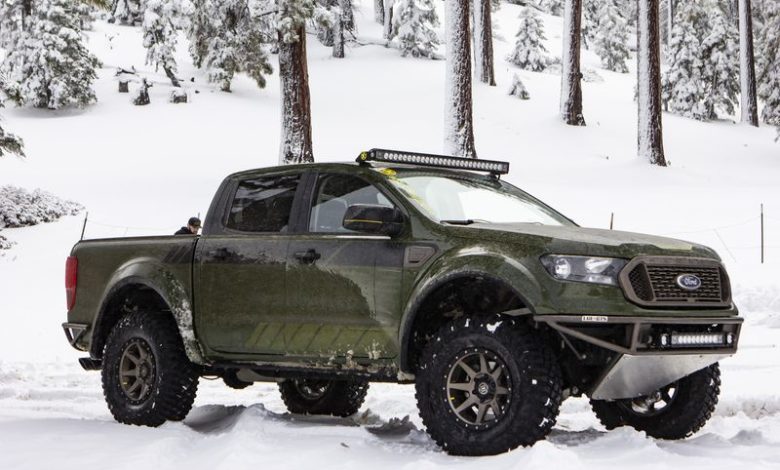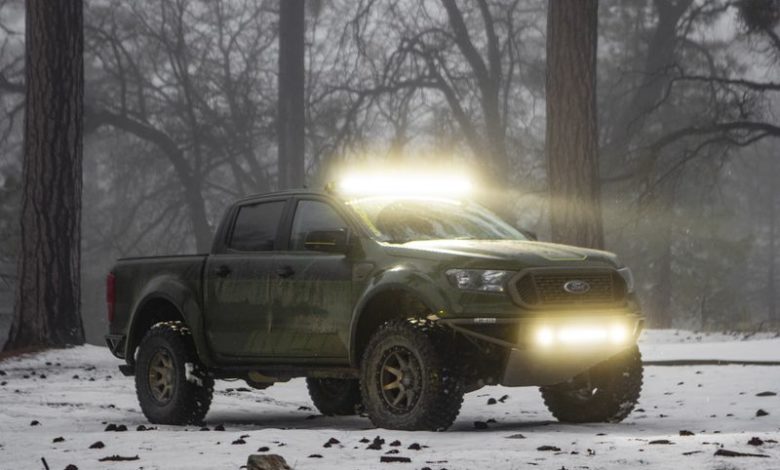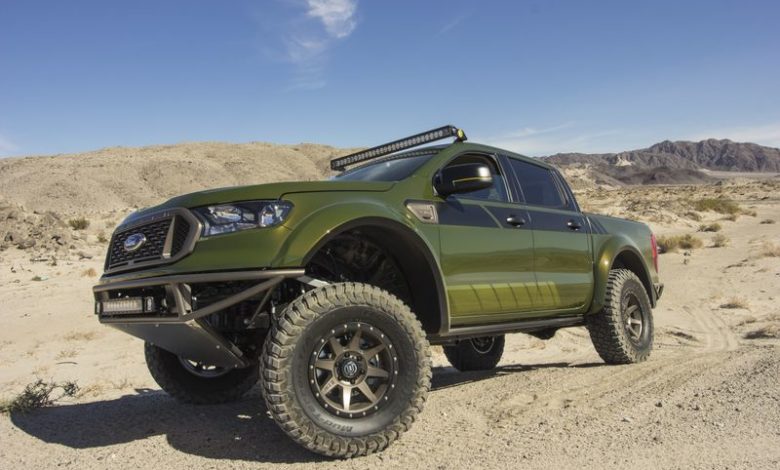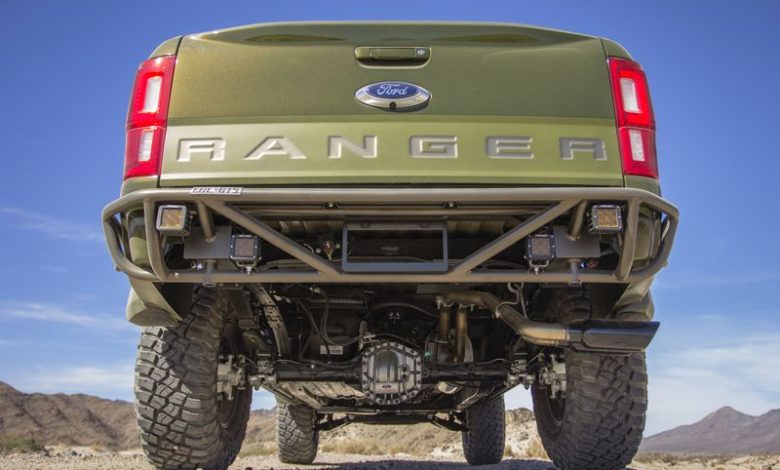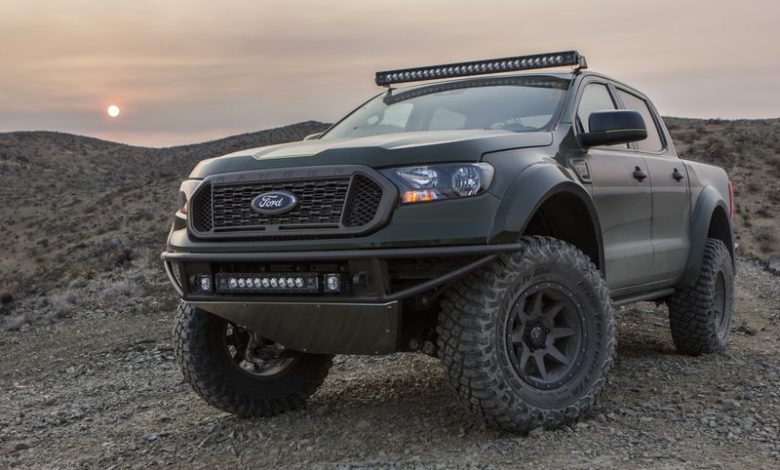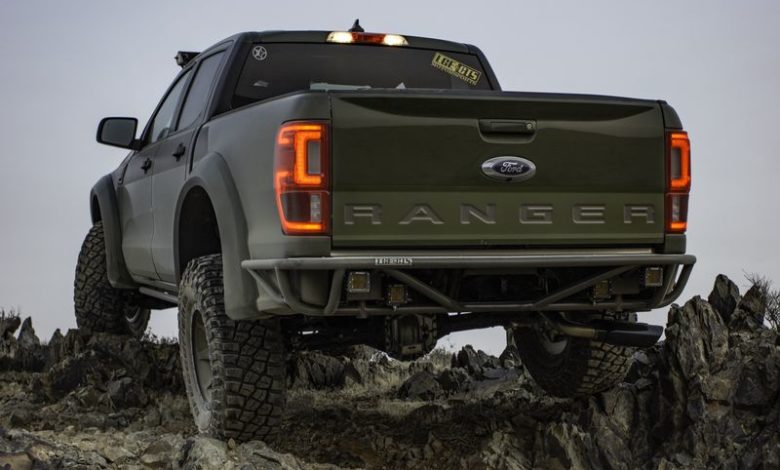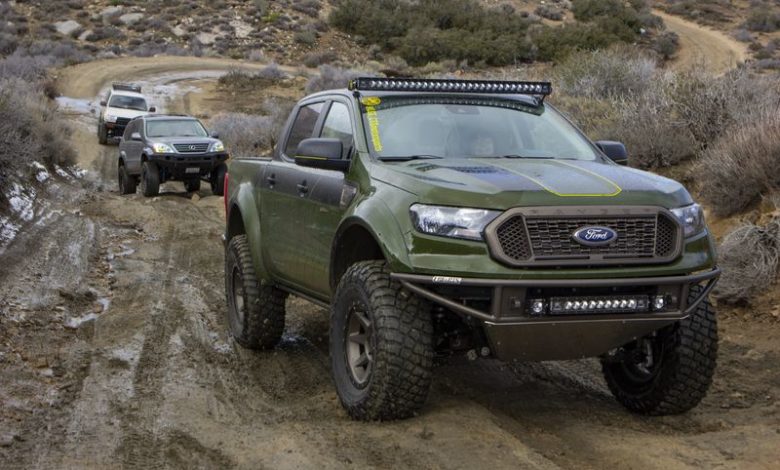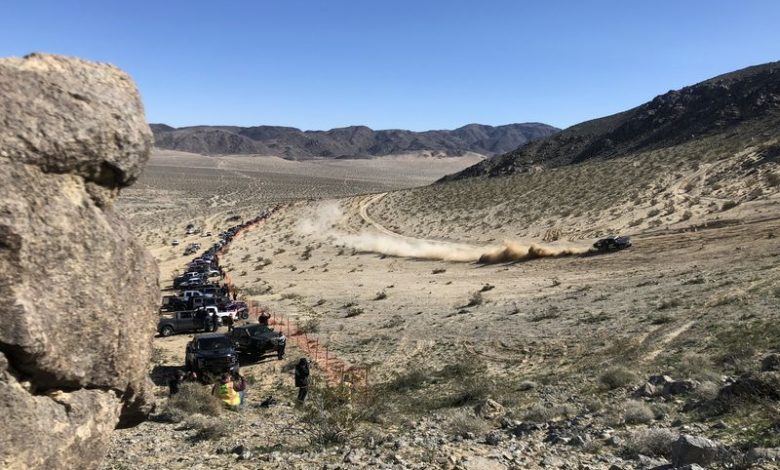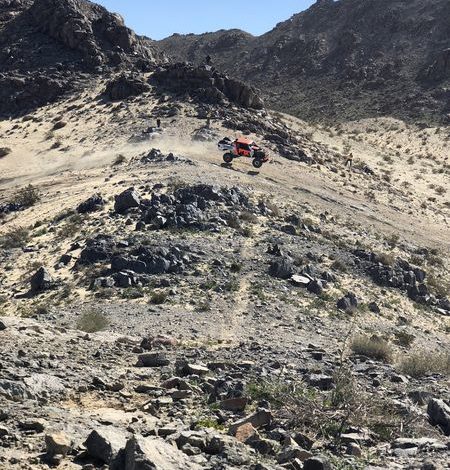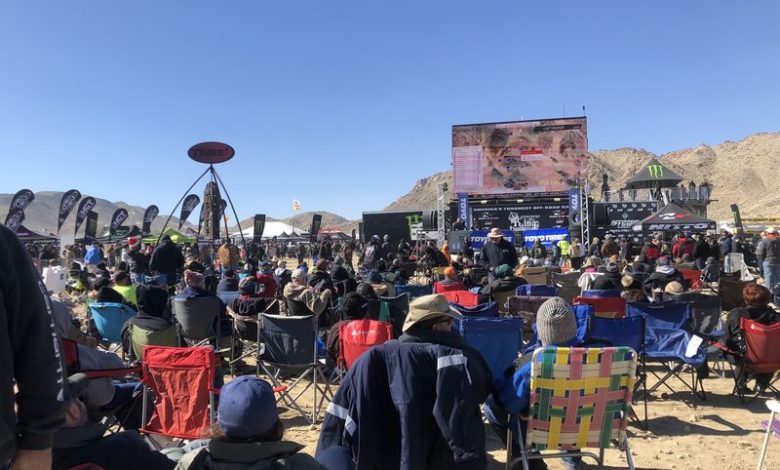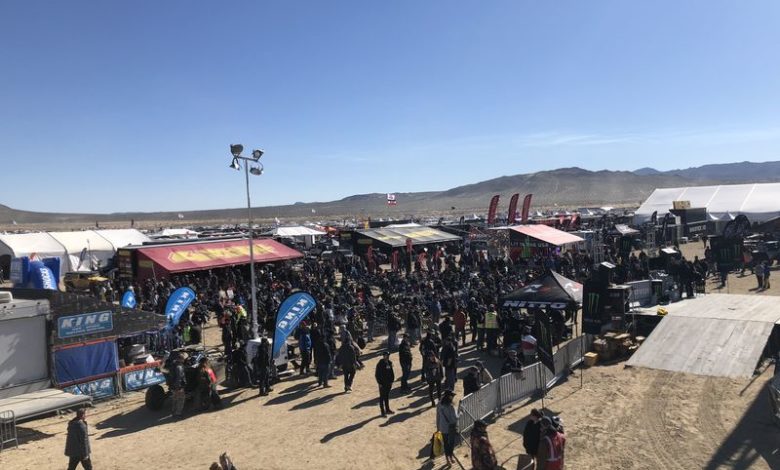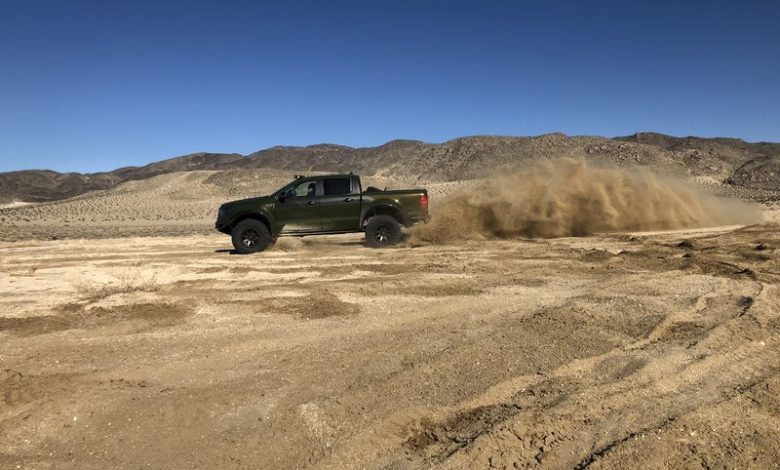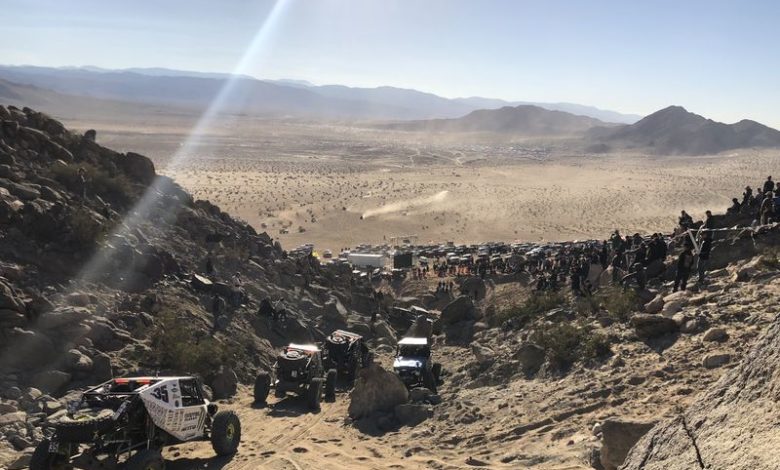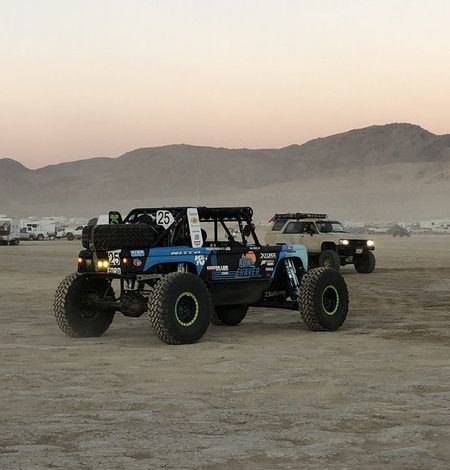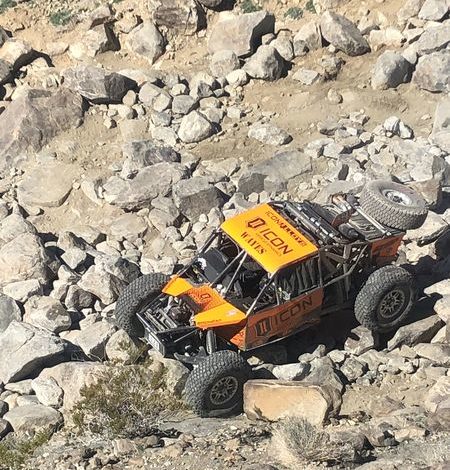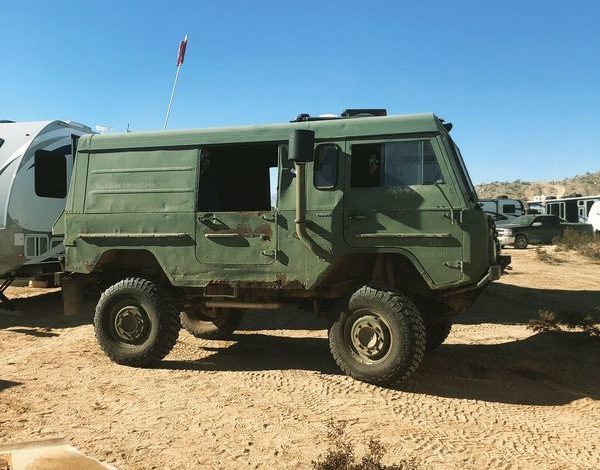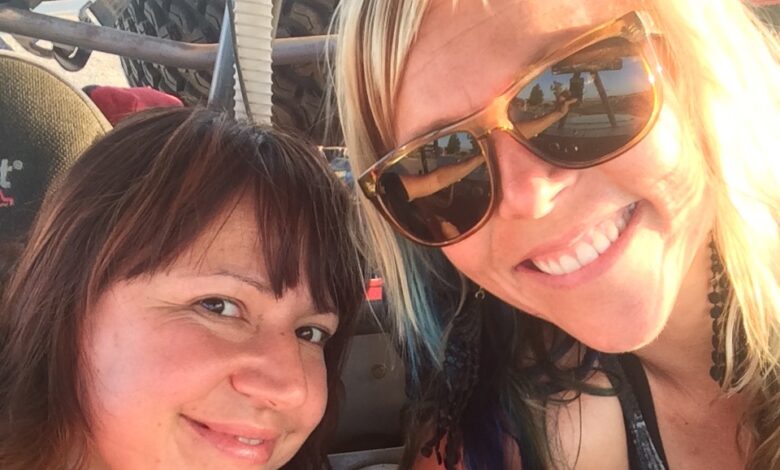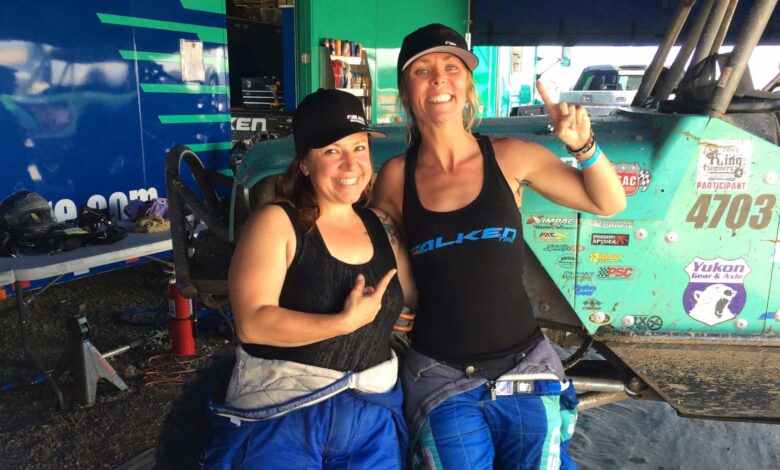 First image courtesy Audry Jean Photography. 
---
The ownership of LGE*CTS Motorsports has attended the Nitto King of the Hammers (KoH) powered by Optima Batteries for nearly 10 years. The full-service truck and off-road shop based in San Dimas, California is led by second-generation principals, and sisters, Sara Morosan and Theresa Contreras. The shop also offers paint service and collision repair.
"We originally started going out to KoH because we love the sport and are huge fans of the Ultra4 Series," Morosan told THE SHOP magazine. "We have always been into any racing that had to do with desert, rocks and high speed."
Contreras, after a few years of attending the race, joined the fun by racing as co-driver with Jessi Combs in the Ultra4 Series.
"I started driving with Jessi Combs in 2014 for the Ultra4 short course racing series in the 4700 spec class, in which we got third place," Contreras said. "I also competed at King of the Hammers in 2015 in the same class with her."
Beyond general enthusiasm for desert racing and rock crawling, Morosan and Contreras identified five key reasons attending KoH benefits their business:
Networking
Though KoH is a consumer facing racing event, the aftermarket has a strong and growing presence in Hammertown, the pop-up town at Mean's Dry Lake in Johnson Valley, California, where KoH is held every year.
"We started to see the value in KoH as a whole because of all the industry friends and family that we would see out there at every race," Morosan said. "Even though we would meet a lot of people at the SEMA Show or other reps coming into the shop, it wasn't till KoH or other similar events where our relationships grew stronger.
"It's a different dynamic when you are out off-roading with them and spending time outside of the office or convention center. There is something different about spending time with your industry friends in the environment that you all love."
Collaborations
Several years ago, LGE*CTS Motorsports began leveraging its relationships within the market to bolster its KoH experience and projects at home.
"About four years ago we start to collaborate with our industry friends like Hellwig Products, Lance Campers, ACC Brand, Daley Visual and Icon Vehicle Dynamics. We all camp together and invite everyone to come and join us," Morosan said. "During the last two years we had other companies—like Injen, MotoIQ, and Turn 14 Distribution—join us as well. They all stayed in the Lance Campers that Hellwig towed out for them.
"We also invited a few of our good customers that came out and got to see vehicles that we build while in action every day," Morosan added. "We build trucks and we use them. I think it is important to remind people that they function and look good all at the same time."
LGE*CTS Motorsports also helped build several vehicles that Hellwig brought to KoH this year, including the Nissan Titan Rule Breaker, and the Ford F-350 Operator.
Added Credibility
Alongside the rides it built and customized for Hellwig, LGE*CTS Motorsports brought a new truck to KoH this year.
"We took out our 2019 Ford Ranger that was in Ford's SEMA booth this year. We drove it around from spectator spot to spectator spot and the reaction we got from fans was crazy. As soon as we would stop, crowds would form to check out the LGE-CTS-built Ranger. We would even have people flag us down to check it out," Morosan said.
"One of the best reasons to be part of an event like this is that we can show our customers that not only do we talk the talk, we walk the walk," Contreras said. "This is a lifestyle for us. We want to completely engross ourselves in it from building vehicles, to driving them, racing them, and really being able to share what we do with everyone by the content we produce, which in turn helps our customers get excited."
Content, Content, Content
"One of the best reasons to attend KoH is not only the fact we get to do what we love, but we also get to grab content of us doing what we love. The visual content we gather is used all year long," Contreras said. "The current photo on our website is from last year (2018) at KoH, when we did a photo shoot with ICON.
"Since there are industry friends gathered in one location from all over, it's a great place to get some epic footage," Contreras added. "We did a few different photo shoots by ourselves and with others.  We are able to share that content and gather a great library.  We've got footage of sand, dirt, mud, snow, action, stills—you name it.  Johnson Valley offers some of the most diverse terrains, so it's nice to be able to take pictures of such different types of content for sure.
"Social media users love action pictures and to see the vehicles out in their elements."
LGE*CTS Motorsports also regularly distributes a newsletter featuring content it collects at KoH and other events.
"We always do a newsletter following an event and post a blog on our website," Morosan said. "Some months, when we don't have an event to write about, we will post about one of our builds and include the photos from KoH. We also use the photos for forum posts, and forward them to our sponsors to use for their social media, as well."
"On top of all the great exposure we get from being out there, we get a ton of great content for our social media pages and the monthly newsletters we send out," Morosan said.
Traditional Marketing
To fully maximize its exposure in the desert, LGE*CTS Motorsports' KoH presence includes all the typical trappings found in a quality marketing campaign.
"We hand out stickers and koozies," Morosan said. "We also get to talk about our vehicles firsthand, which helps develop relationships with people that might have already heard about us, but we have never really spoken to.
"It's one thing for people to see the vehicles on social media, or beautifully displayed at a show, but to see it out in the elements is a whole different reaction."