Features
E.C.D. Automotive Range Rover Build Focuses on Speed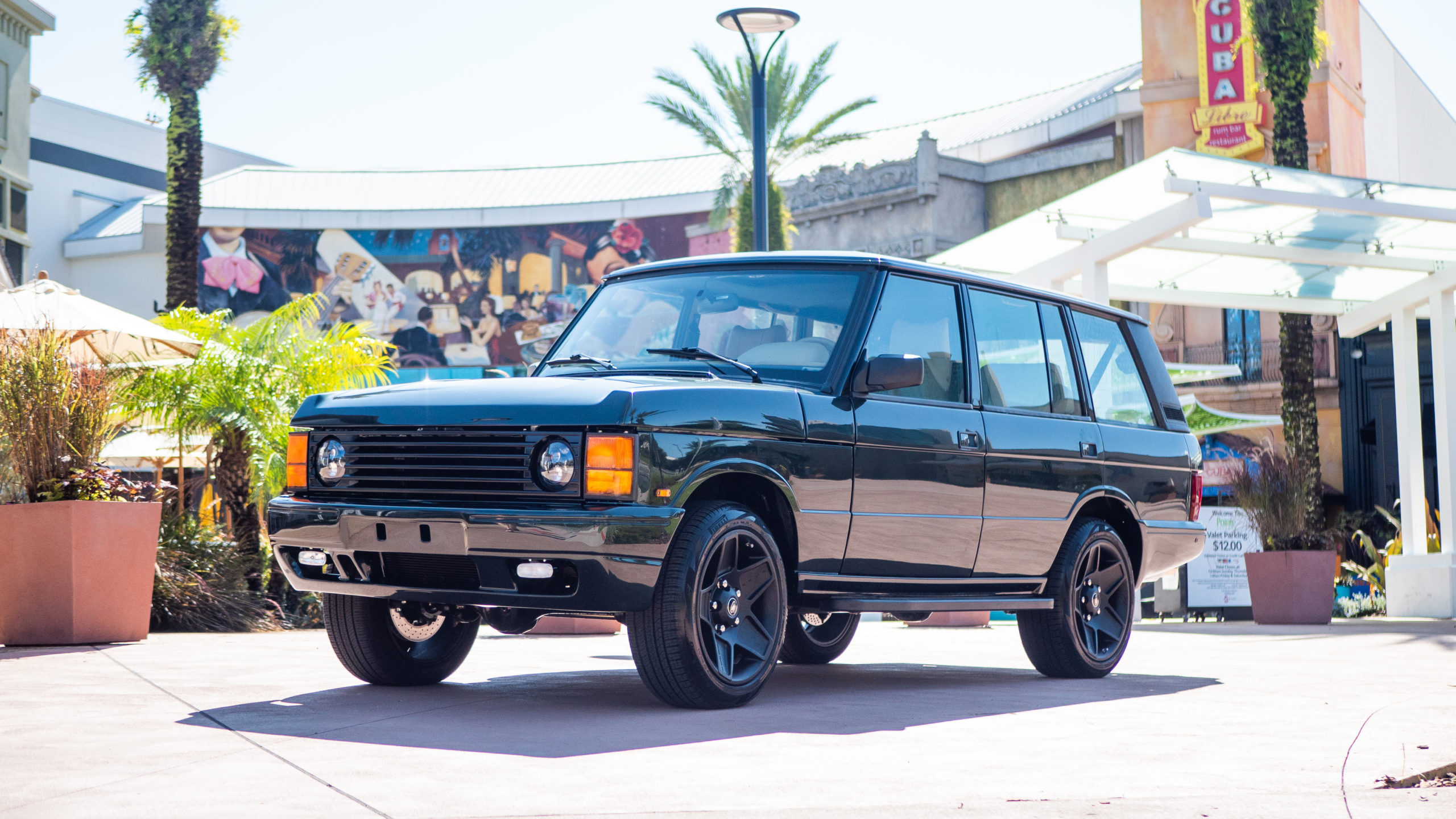 E.C.D. Automotive Design (E.C.D.), a customizer of classic Land Rover Defenders and original Range Rovers, has revealed its latest build, Project Mercer.
This restored Range Rover Classic (RRC) holds a surprise under the hood. Supercharged by a powerhouse 8-Speed Automatic LT4 engine with 650 horsepower and 660 torque, Project Mercer can go from 0 to 60 mph in just 5.03 seconds, according to E.C.D. In a head-to-head against E.C.D.'s own electric Range Rover Classic, Project Ski, Project Mercer's classic engine beat out the Tesla drivetrain in 0 to 60 mph by just .41 seconds.
"For a vehicle that is shaped a lot like a box on wheels, we're proud of how we were able to build in such incredible horsepower," Co-Founder of E.C.D. Tom Humble said. "The client wanted speed, and our expert team at E.C.D. had the skills to overhaul this decades-old RRC into one of the fastest things on the road for its vehicle class."
Project Mercer is painted in a glossy Epsom Green with black accents throughout, including a pinnacle-style grille and bumper. The SUV rests on Pirelli Scorpion Zero tires with 20-inch matte black Kahn Mondial wheels. Its custom body kit consists of a color-coded front spoiler, side sills and rear valance. The classic Land Rover SRS wheel, original Captain's seats and dashboard are all wrapped in Sandpiper Garrett Leather. The tailored 5-seat design includes Expresso Garrett Leather with single vertical diamond tan stitching in the bucket of the seats.
Much like the exterior, the revamped RRC's interior might appear traditional but holds various modernizations, the builder said. In addition to custom E.C.D. RRC gauges, Project Mercer's tech upgrades include an Alpine Floating Screen Infotainment center with CarPlay, Bluetooth, WIFI, wireless charger, backup camera and sensor, blind spot assistant and more.
Project Mercer Specifications
Model — RRC LWB
Engine — LT4 650 HP 660 Torque
Transmission – 8-Speed Automatic
Axles – Fully Rebuilt and Upgraded
Suspension — E.C.D. Air
Brakes – Brembo
Fuel System – Stainless Steel Braided Fuel Lines
Exterior
Paint Color — Epsom Green with Full Gloss
Wheels — 20" Kahn Mondial Wheels in Matte Black
Tires — Pirelli Scorpion Zero
Grille – Pinnacle Style in Black with Full Gloss
Bumper — Pinnacle Style in Black with Full Gloss
Additional Features — Sunroof
Interior
Front Seats — Land Rover Captains Seating, Heated
Middle Row Seats – 60/40 Split Seating
Seat Layout – 5 Seat
Leather Color — Sandpiper Garrett Leather (Exterior of Seat), Expresso Garrett Leather (Bucket of Seat)
Seat Design – OEM with Single Vertical Diamond Tan Stitching
Carpet – Black, Rubber Mats All Around
Steering Wheel — Land Rover SRS Wheel Wrapped in Sandpiper Garrett Leather
Gauges — E.C.D. Custom RRC Gauges
Dash Style – Wrapped in Sandpiper Garrett Leather
Audio & Electronics
Infotainment — Alpine Floating Screen Infotainment with CarPlay, Bluetooth, USB (2 Front and 2 Rear)
Sound System — JL Audio (Speakers and Subwoofers)
Additional Features — WIFI, Wireless Charger, Blind Spot Assistant, Back Up Camera and Sensor