Features
E.C.D. Automotive Adds 3-D Rendering for Customers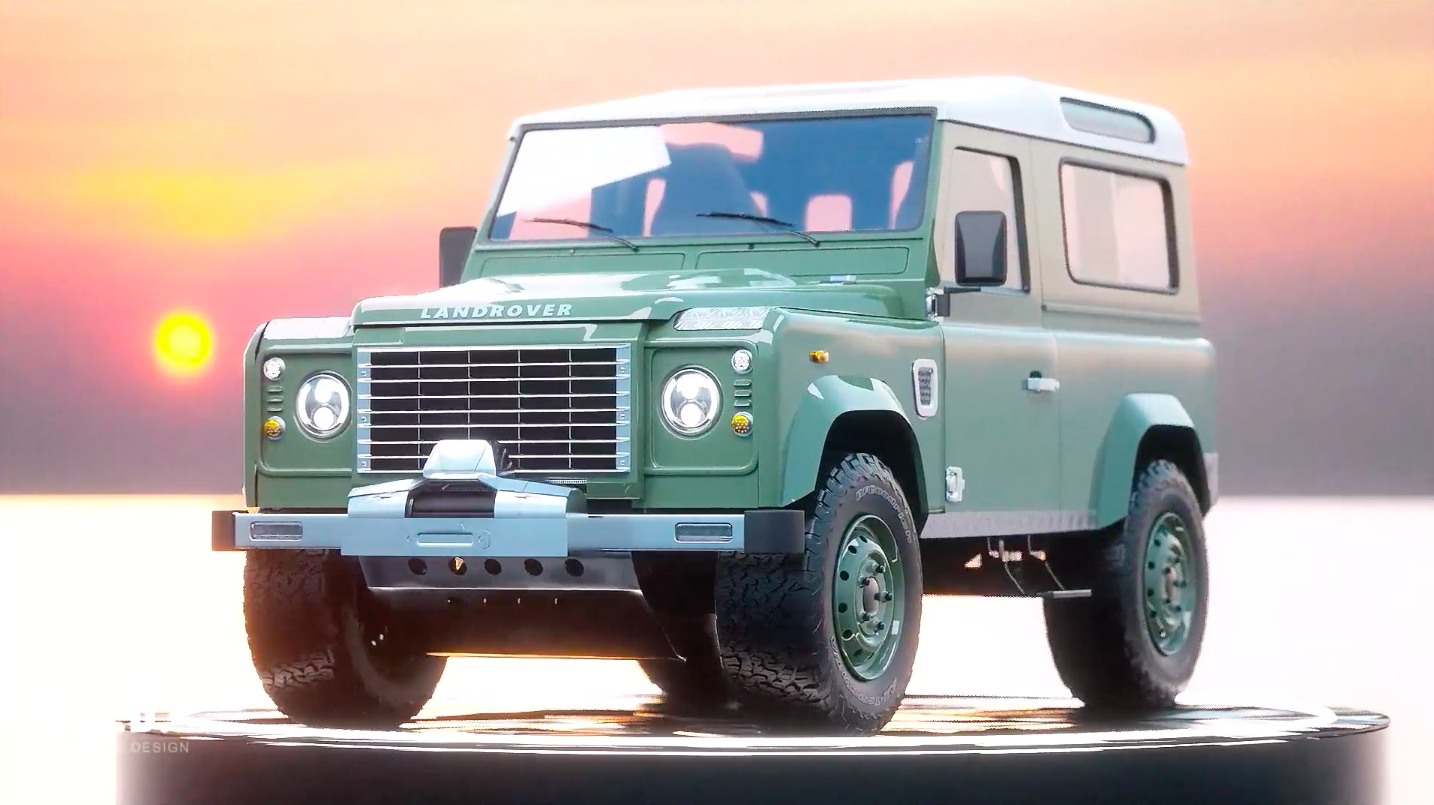 E.C.D. Automotive Design (E.C.D.) has added a new step in its bespoke car design process by crafting a photorealistic design video of each client's unique custom build ahead of the project's completion, the builder announced. Created with 3-D creation tool Unreal Engine by Epic Games, which has been used in film, television and video games, the lifelike animation features dynamic physics and lighting effects.
E.C.D. is a Land Rover restoration company specializing in 25-year-old vintage Defenders and classic Range Rovers. Each E.C.D. vehicle is rebuilt in-house from the chassis and up and is entirely personalized by the customer, the company said, offering a range of classic Land Rover models, including the Defender 90, Defender 110, Defender 130, Series IIA and Range Rover Classic.
Once clients finalize their personalized design, a 3-D model of the car is digitally rendered with a variety of programs and powered by Unreal Engine, featuring high fidelity textures, accurate lighting and dynamic shadows, the company said. A design video is then created with the model, teasing the upcoming build. The cinematic video includes pans of the exterior, shots of the interior and graphical callouts that point out key features of the personalized build.
"It's crazy powerful software that places E.C.D. at the forefront of automotive design and ahead of the curve when compared to other boutique car builders," said Tyler Godby, 3-D artist and developer for E.C.D. "With Unreal Engine, the visual fidelity has increased exponentially. Everything from the way the light shines to the reflections in the glass contribute to making the videos look realistic and not something out of an old video game."
Soon to come are more detailed, realistic environments and weather effects, E.C.D. said, including photorealistic backgrounds and animations.
"The possibilities truly are endless with this technology, and it'll only enhance the service that we offer to our clients," said E.C.D. Co-Founder Scott Wallace. "We plan to use the engine to create an interactive online configurator that clients can play with. They can zoom in and out and make any updates to their build in-real time, tweaking the paint color, the seat leather type and more with just a few clicks."
Additionally, E.C.D. hopes to use Unreal Engine to create a virtual reality (VR) experience for its clientele, the company said, to allow clients to check out the interior of their custom build, and much like the online configurator, switch out different pieces, like seats, finishes and furnishings instantaneously.