Features
Documentary Featuring 3P Offroad Premiering in Houston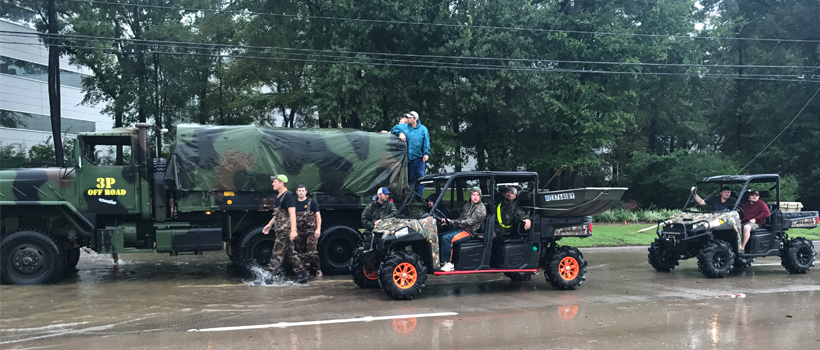 3P Offroad, a shop located in Tomball, Texas, became unlikely heroes when Hurricane Harvey brought catastrophic floods to Houston and surrounding areas. In just four days, the 4×4 service center transformed into a vital headquarters for approximately 2,000 volunteers, all aiding the relief and rescue efforts in the Cypress and Tomball areas, while founding partners Josh and Travis Herzing, Russell Coker and the rest of the 3P team braved the high waters themselves.
Now, several years removed from the 2017 storm, the shop and its owners are among the subjects of a new documentary, premiering on Thursday at the Landmark River Oaks Theater in Houston.
The film, titled 100 Boats, tells the story of the 3P team and the other everyday heroes who came to the rescue of those stranded by the storm.
Directed by local filmmaker Syed Hasan, the film was developed to pay homage to those individuals. "This film is in honor of the lives we lost and the everyday heroes who risked everything to save their city, their loved ones and total strangers," Hasan said.
The local honorees, chosen by Hasan, will be present at the premiere and receive recognition during the event.
Read more about the film here.