Features
Diamond Dave's Detailing Shop Shines Them Up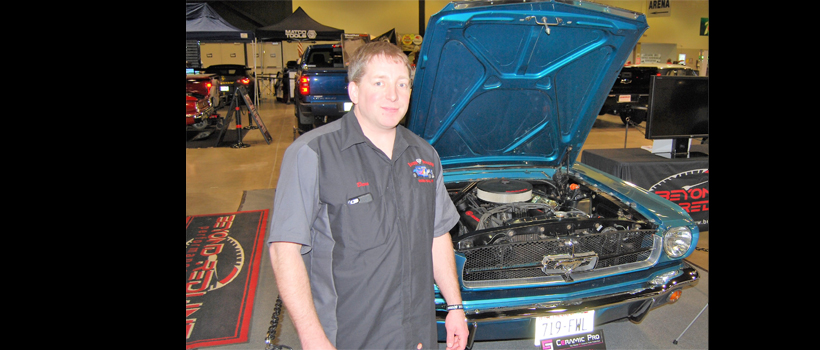 Dave Collard of Diamond Detailing Shop in Green Bay, Wisconsin, gets busy in the first quarter of every year when collectors in Packerland start getting their cars ready to exhibit at the NEW Motorama Show. The show takes place every April, but Collard's shop is so busy that show participants know it's wise to get their cars in early.
For a past NEW Motorama show, Collard used a system called Ceramic Pro to do a Metallic Green classic Mustang. The Mustang immediately drew a crowd. Trying to find out what secret tricks Collard utilized to make the Mustang pop perked my interest.
"I had been looking into the stuff for several years," Collard said. "There are a lot of 'miracle' products on the market that don't always live up to the claims about them so I was skeptical about this one, too. Then I tried out Ceramic Pro for a year and it seems like it's building business up at my shop. Show car owners like what the stuff does."
Collard said the Mustang had what he sells as the Silver Package, which includes a five-year warranty.
"The paint on this car didn't shine at all before I applied Ceramic-Pro," he said. "Of course, the paint had to be corrected by buffing it and polishing it first. I took all the scratches and swirls out of it before applying the Ceramic Pro."
Collard started his shop in part of a huge building that used to be used as a new-car dealership, and a limousine service. He was able to rent a section for Diamond Dave's Detailing. In the beginning, the shop had a few cars parked inside it. Then the last time I stopped in, there almost seemed to be more cars than the building had space for-and all of the cars looked like they had just been treated with new paint.
Services at Diamond Dave's Detailing range from interior or exterior detailing, to paint correction. The latter includes multiple steps of buffing, compounding and polishing to get a showroom look. Collard removes scratches, swirl marks, fading and other blemishes. The shop also offers customers digital fit WeatherRech floor liners and other car care aids.
Diamond Dave's Detailing is open from 7 a.m. to 6 p.m. Monday through Friday.