Features
Custom Shop Started with Pencils, Drawing Paper, and Serious Car Passion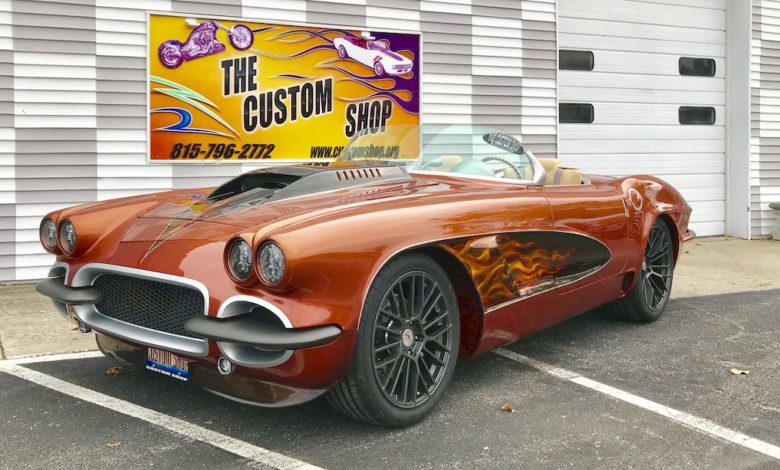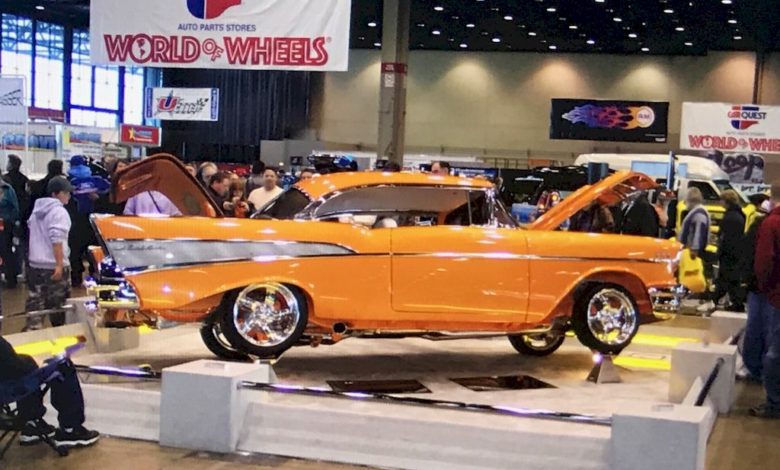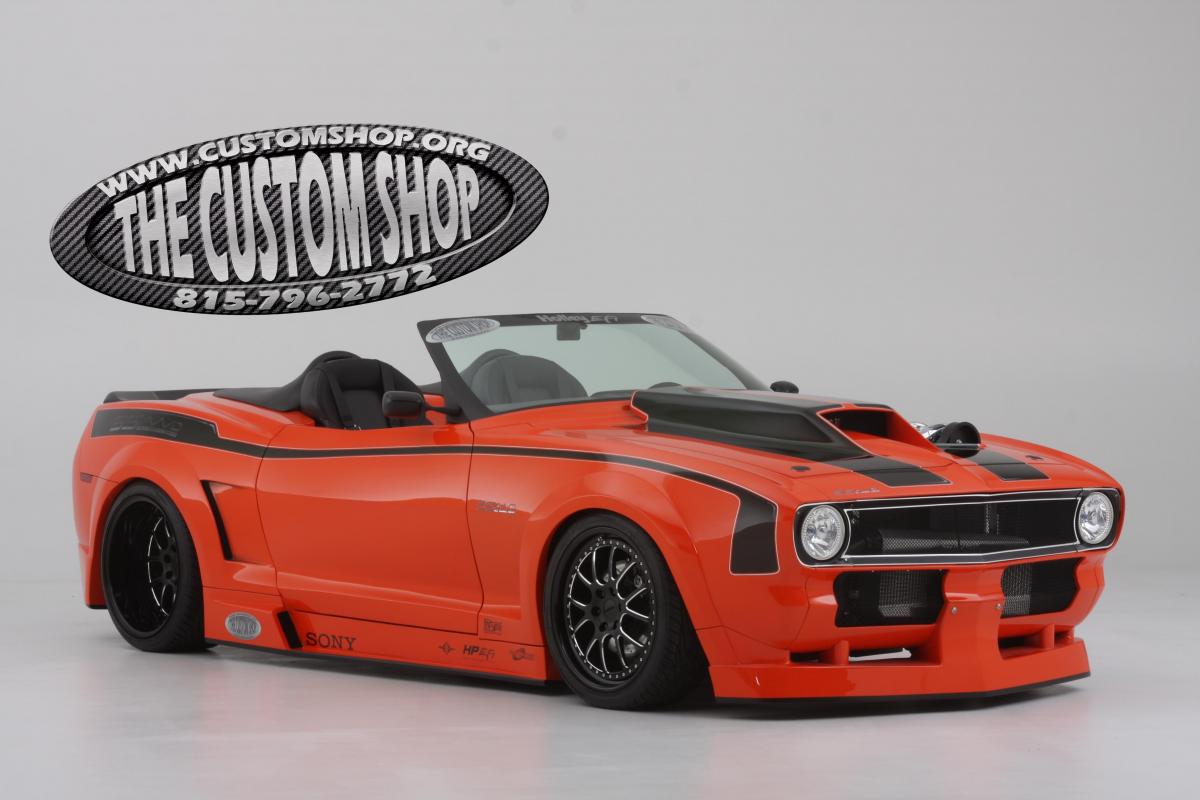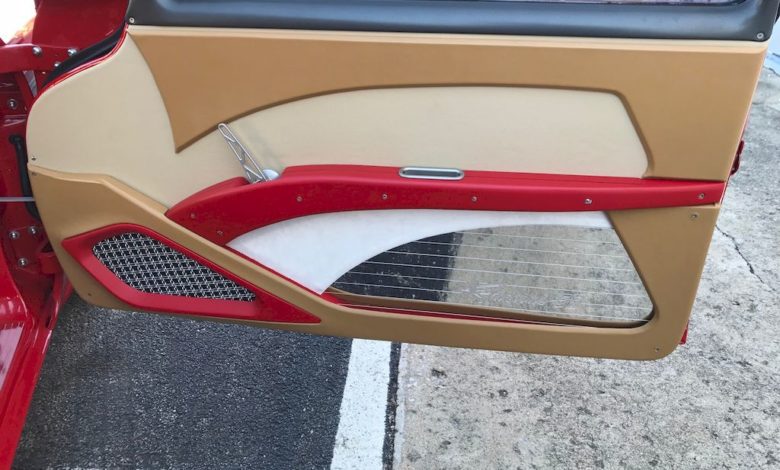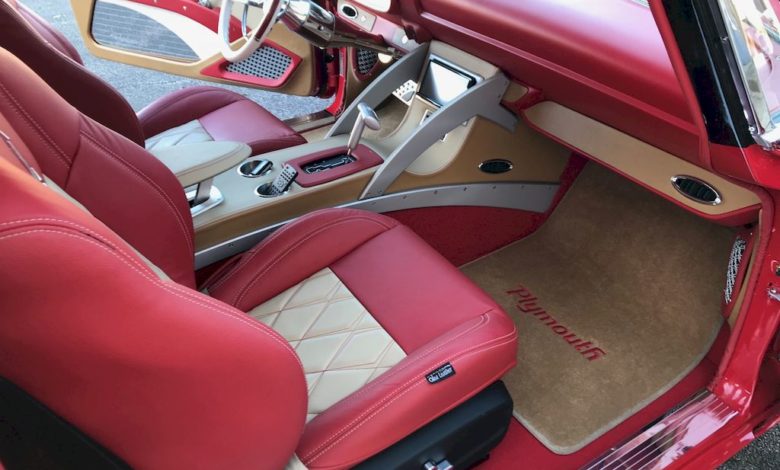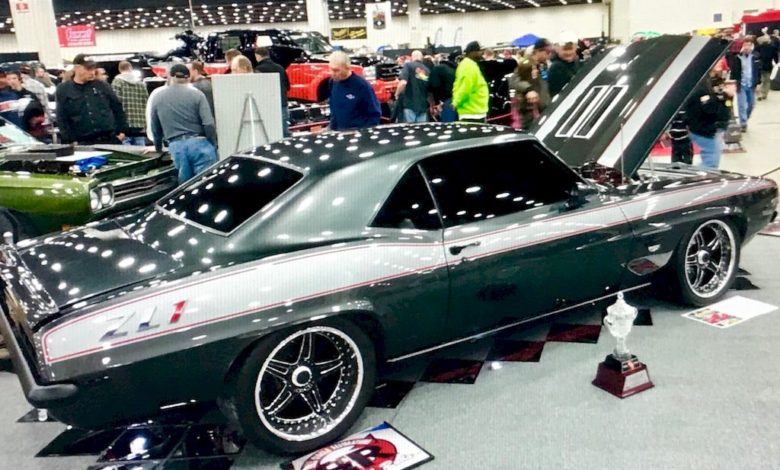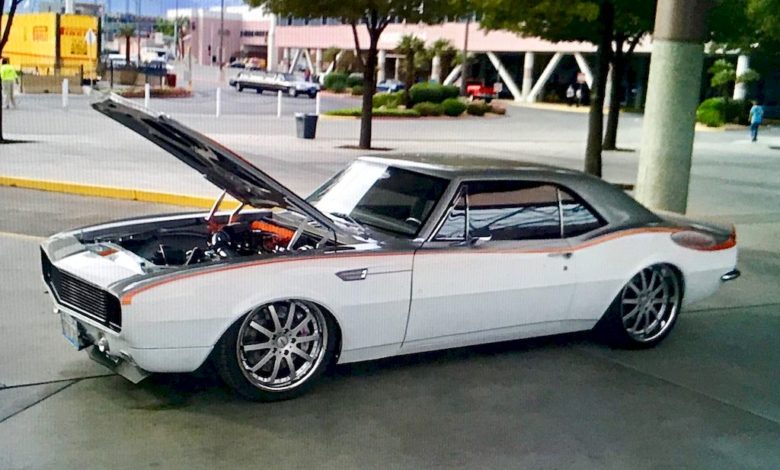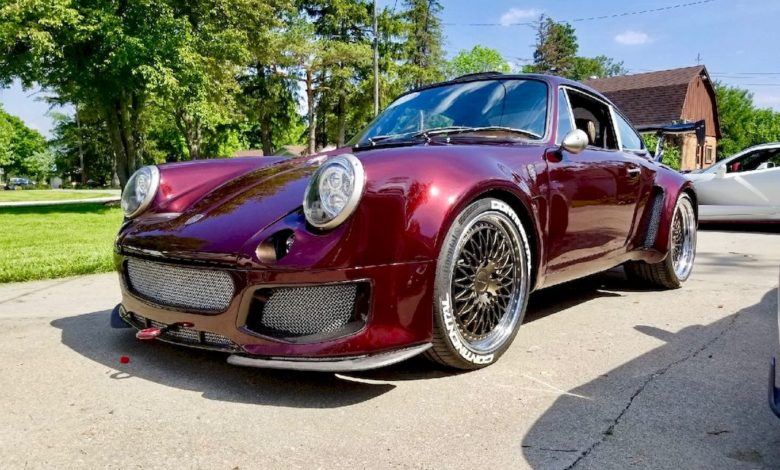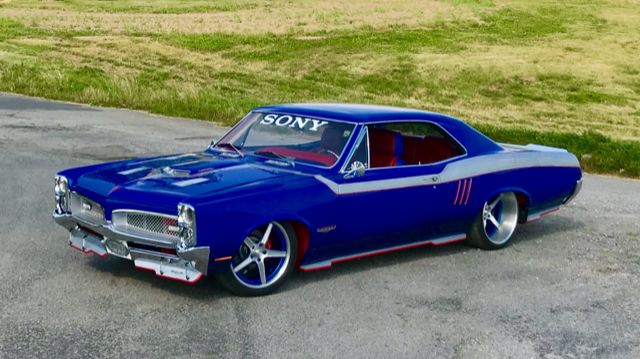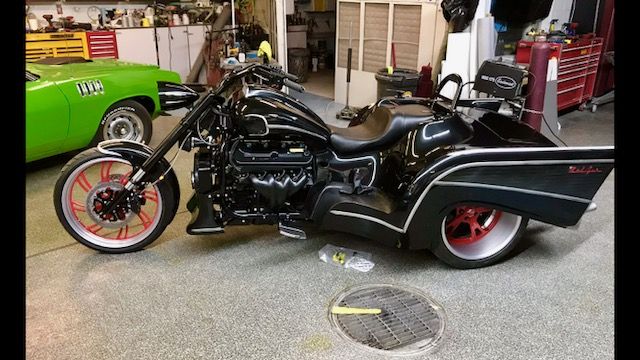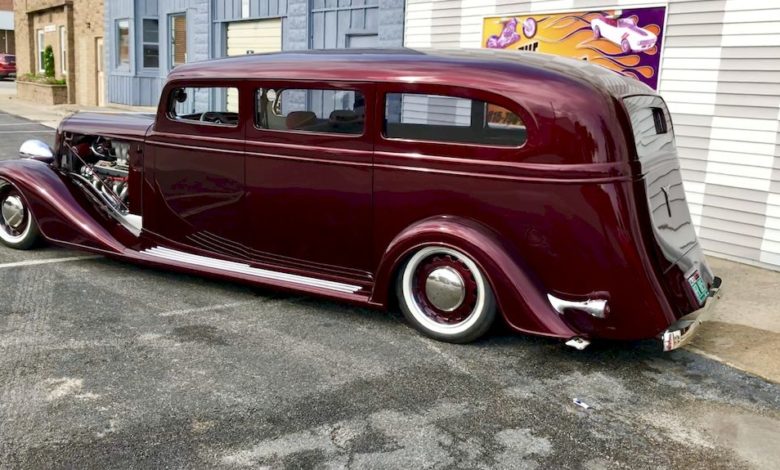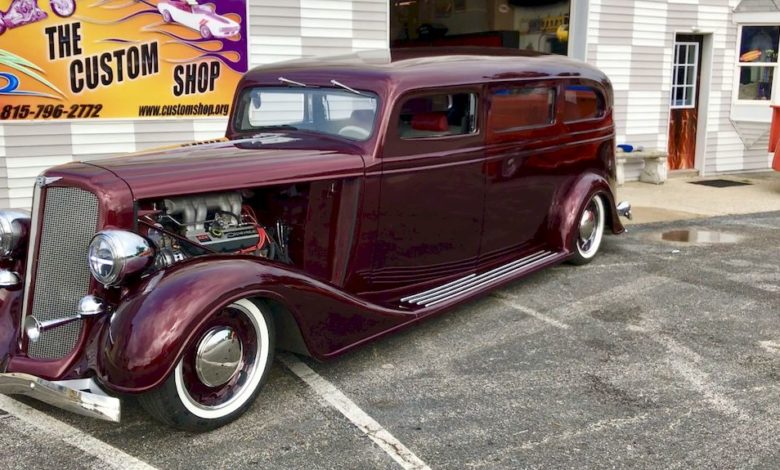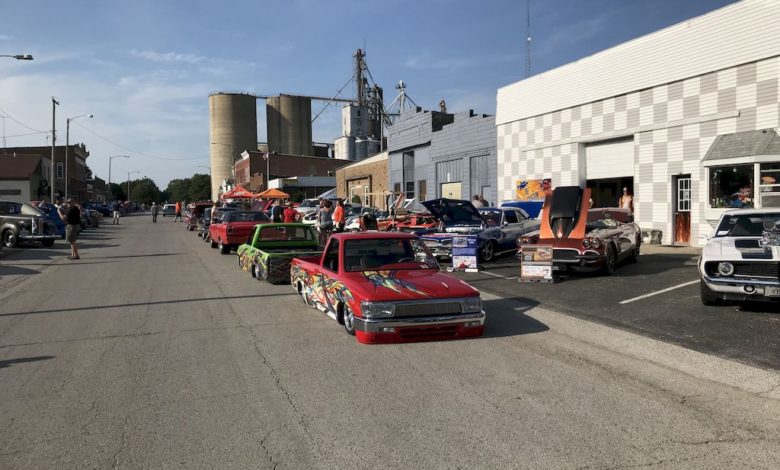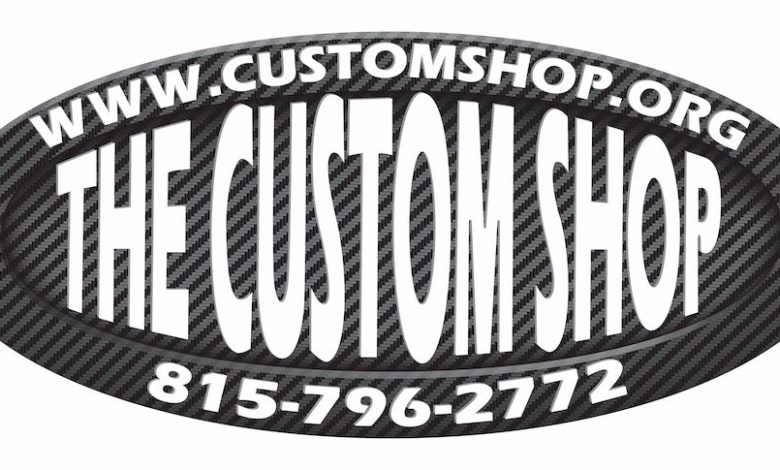 *See The Custom Shop's work in the photo gallery above
It all started with some pencils, drawing paper and a passion for cars. That's how John Wargo, owner of The Custom Shop in Flanagan, Illinois, got started in the business.
From a very young age Wargo was consumed with drawing cars of all makes, shapes and colors. All his school notebooks featured his artistic renderings on the front and back covers, and any blank page in between.
"I've been a doodler all my life," Wargo said. "It's just something that I've always done. It's kinda funny that it blossomed from there into doing graphics, designing and painting cars."
Blossomed it did. This year, Wargo's shop is celebrating its 30th anniversary in the business of restoring, refurbishing and customizing cars for clients from across the nation. Starting from customizing his own car in his father's garage when he was only 15 years old, Wargo's shop now consists of nine highly skilled employees working in two locations on some 25-30 projects a year.
Yet through it all, Wargo has never lost his artistic vision and desire to create unusual automotive artwork.
"Even 30 years later, I still have the passion to build cars as much as I had then," he said. "I think that is one of things that the guys see and it's contagious because they see my passion and my drive and it helps to motivate them."
That driving passion was evident back in his teenage years when, despite being a very good athlete, Wargo chose not to go to college to play football because he felt that automotive customizing was his true calling.
"All through high school I had been tinkering with cars," Wargo said. "Back then you could buy a car for $500, put a few hundred into them and you had something. So, I started buying cars, fixing them up and customizing them, then flipping them. I was a kid making a few bucks and having fun. I actually bought my first car when I was 15—a '75 Firebird—and worked on it 10 months before I got my driver's license."
18 By Age 18
By the time he was 18 years old, Wargo had bought and sold 18 cars, all out of his dad's garage. When it became evident that he was serious, and he needed more space, he went to the bank for a loan to buy a vacant Chrysler dealership.
"It had been sitting empty for a couple of years, so I went to the bank and begged and begged for a loan," he recalled. "And I bought the building and started working on the cars there."
In the meantime, Wargo supplemented his business by working nights at a printing factory while running the shop during the day.
"I was scared to death," he said, "but I thought that as long as I've got the factory job at night and the shop is covering its own expenses I'll be OK. So that's basically what I did for eight years."
Three decades later, The Custom Shop is a successful, award-winning business that continues to be fueled by the same passion that Wargo felt when he first started. The results are evident in the awards and accolades The Custom Shop has garnered over the years.
"We've been on 68 magazine covers, in 386 features, been on V8 TV, Power Block, won Grand Champion of the ISCA show tour, won Low Rider of the Year, Street Truck of the Year, Mini Truck of the Year, Slamology Best of Show six times and had 52 cars on display at SEMA over 17 years, been featured on Barry Meguiar's show and have won more Best Paint awards that I can count," Wargo said.
Wargo at this year's SEMA show will have a 2015 Cadillac Escalade as a feature vehicle and his son Brandon, 18, is building a 1979 Datsun 280Z with 2015 Cadillac ATS motor that will be featured in the Battle of the Builders.
Starts With A Drawing
"I've been doing a renderings since I started, but I used to just draw them using colored pencils and a piece of paper," Wargo said. "Now I do digital renderings so they can almost see their car before it's done. That rendering is nice because we can change the color, ride height, rim style, paint scheme. We can all that in a rendering real easy compared to changing it on the car when it's done. That's what people expect nowadays.
"Regular communication with the customer is also important," he added, "so I will often text photos or use Facetime to provide a customer with an update of the car's progress.
"Keeping the communication between them and me is super critical because they aren't here. I had one customer who told me that he can't wait to get the next picture of his car to see what we're doing."
In-House & On Schedule
In addition to good communication with his customers, keeping projects on schedule is also critical to the success of The Custom Shop.
"You only make money when the car's going out the door," Wargo said. "If it's sitting around here for months and months collecting dust, you're not making any money. We try to get them in, get them done and get them out. That's one thing that I think my customers really like, we're very much a schedule-oriented shop and we try to stick to the schedule as close as we can."
Employees at The Custom Shop cover a wide range in age, experience and expertise, with each focusing on a certain aspect of the process while always ready to jump into help each other when needed. Truly a family affair, John's wife, Kim, son Brandon and even his mom, Betty, are all involved in the business, while daughter Brianna, 12, is a painter and ready to take over the shop at some point in the future.
Passion, communication and timely schedule: that's what has fueled the success of The Custom Shop for 30 years, and it all began with a couple of pencils and a piece of paper.