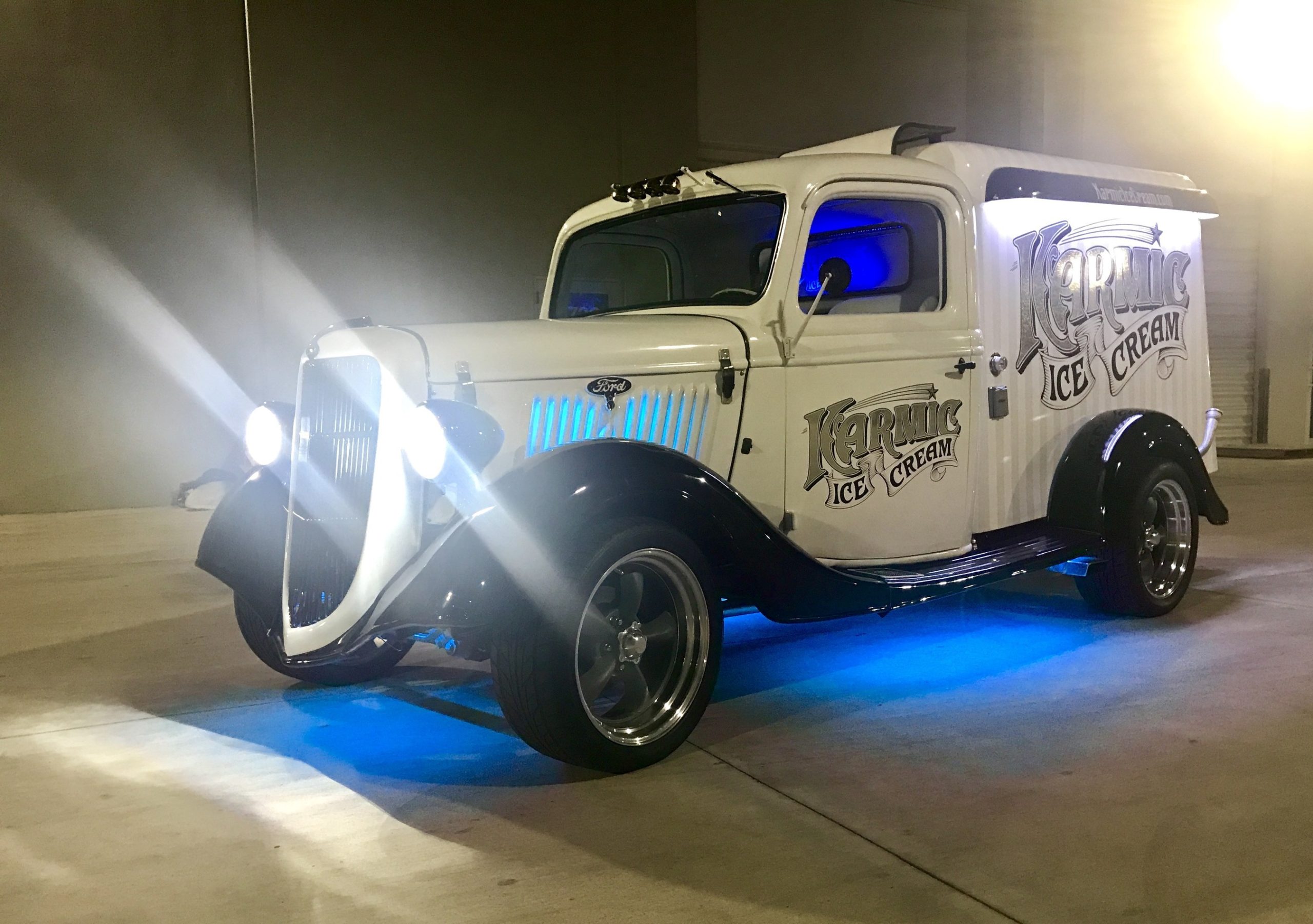 Karmic Ice Cream has unveiled a 1935 Ford hot rod ice cream truck as the latest addition to its rentable fleet of vintage ice cream delivery vehicles.
South Florida's acknowledged Purveyors of Happiness, Karmic Ice Cream recreates the days when the ringing of a bell sent children and adults alike running and yelling It's the ice cream man!
"Hiring one or more of our ice cream pushcarts and trucks ensures every guest will not only enjoy a tasty ice cream dessert," said Deborah Popkin, Karmic Ice Cream owner. "They also can create new memories while reliving a bit of their childhood—or the childhood they wish they had!"
A converted classic 1935 Ford Model 50 pickup, the 345-hp hot rod is as cool as the delicious cargo it hauls, the company noted. The vehicle can top 100 mph, but truly draws a crowd when it's sitting still, dispensing goodies from Good Humor, Ben & Jerry's, Popsicle, Klondike and more, according to Karmic Ice Cream.
Karmic Ice Cream offers unique, classic ice cream trucks and other vintage vehicles for rent for events around Weston, Coral Springs, Parkland, Ft. Lauderdale, Miami, Boca Raton and throughout South Florida.
Karmic carries all the top brands of ice cream favorites and can even accommodate guests with novelties that are lactose- and gluten-free, as well as kosher, the company added.