Features
Colorado-Built 1936 Ford is America's Most Beautiful Roadster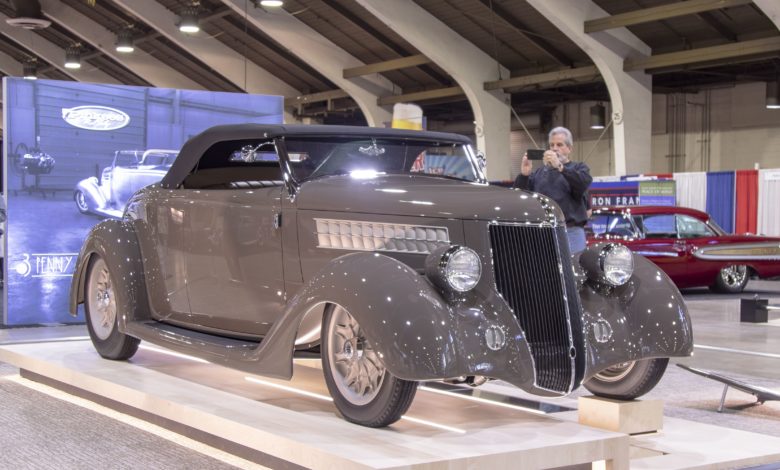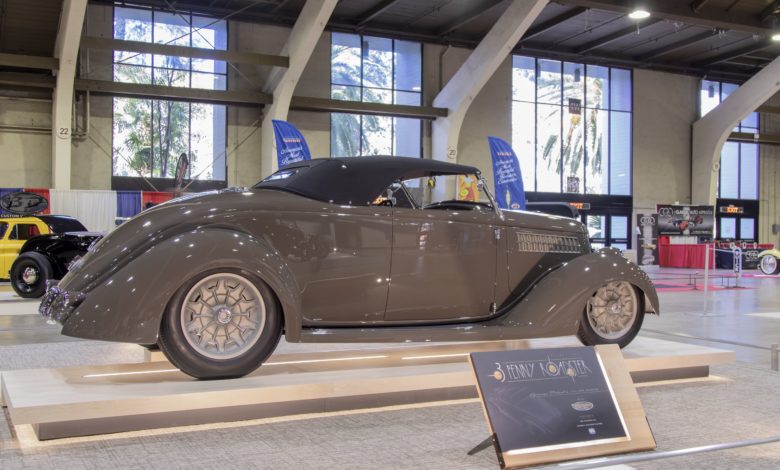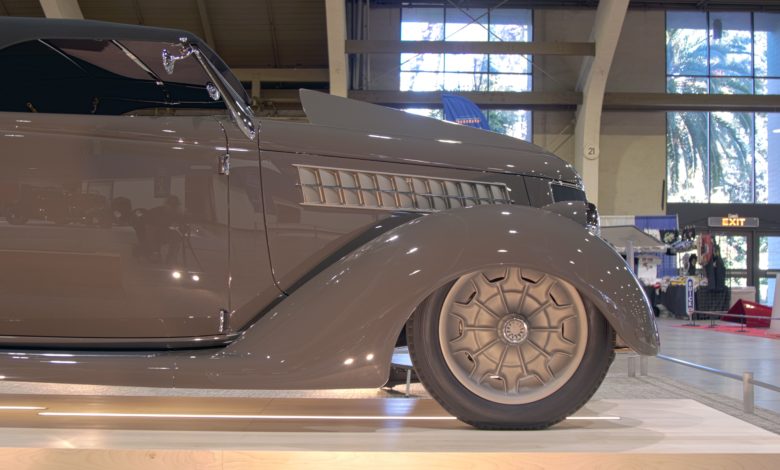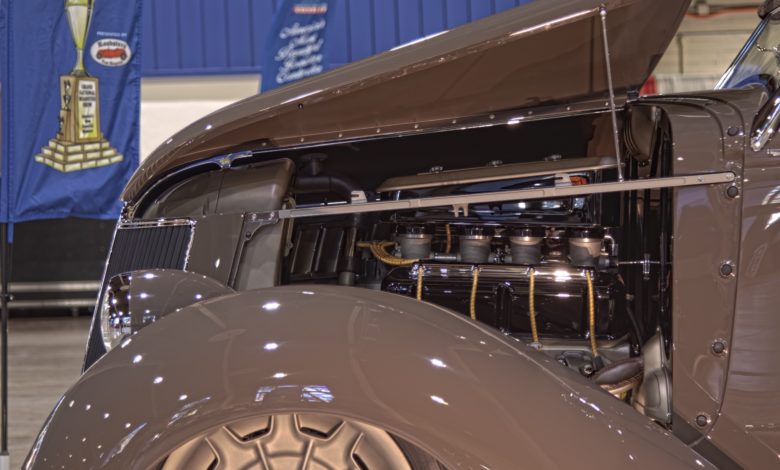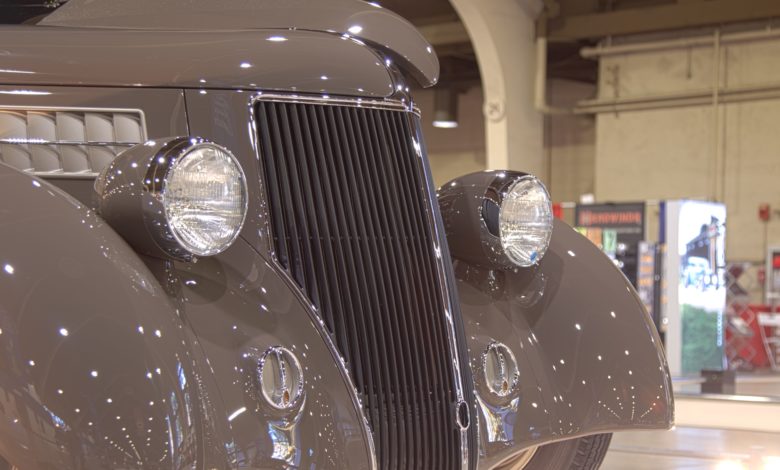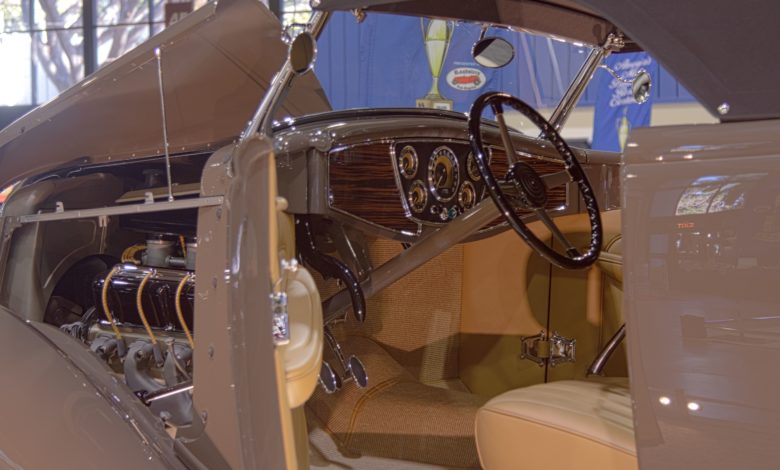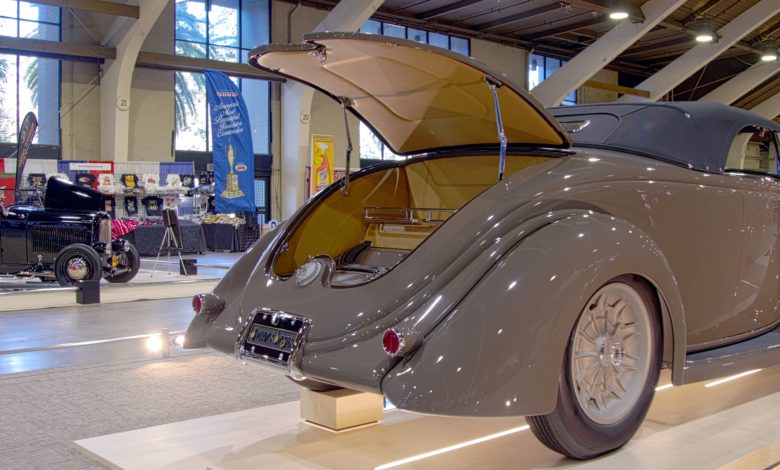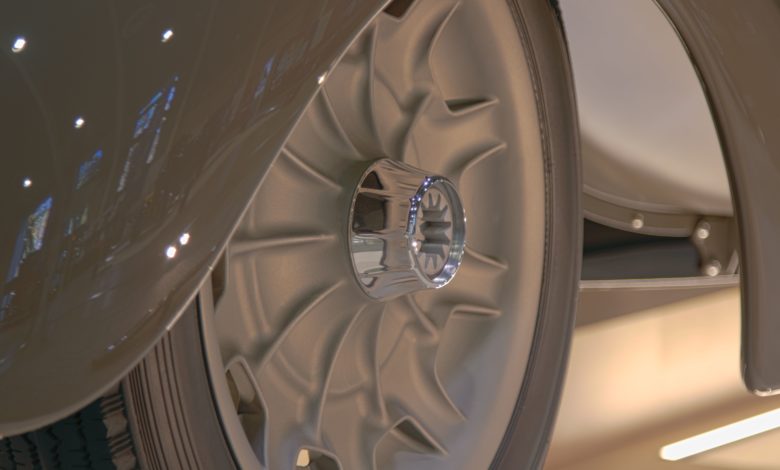 The 1936 Ford named the 3-Penny Roadster owned by George Poteet of Memphis, Tennessee and built by Pinkee's Rod Shop in Windsor, Colorado earned the coveted America's Most Beautiful Roadster during this weekend's closing ceremonies of the 70th annual Grand National Roadster Show at the Fairplex in Pomona, California.
One of the oldest and most prestigious awards in the automotive world, America's Most Beautiful Roadster is presented each year to the best open hot rod in the country. This year's AMBR winner, the 1936 Ford 3-Penny Roadster, not only took home the title's $10,000 prize, but is now immortalized on the 9.5-foot tall perpetual trophy alongside a veritable who's who of hot rodding, including such legendary builders as George Barris, Andy Brizio, Boyd Coddington, Barry White, Troy Ladd and Chip Foose.
Drawing massive attention from fans and judges alike, the 3-Penny Roadster was a standout in the field for its mix of subdued styling, impeccable craftsmanship and subtle, yet extensive body modifications, according to show officials. The custom warm gray PPG paint was a point of interest for many attendees, with industry experts noticing a trend among 2019 AMBR contenders away from bright paint colors and towards more reserved gray and brown tones. This is the first AMBR win for both car owner Poteet and builder Pinkee's Rod Shop.
"George Poteet's 1936 Ford is a truly world-class hot rod and one of the most unique cars we've seen in years," said John Buck, owner of Rod Shows and producer of the Grand National Roadster Show. "1936 Fords are a rare sight in AMBR competition, and our judges loved the car's blend of traditional and modern styling cues. We're proud to honor it as this year's America's Most Beautiful Roadster."
This year, the Grand National Roadster Show featured a pair of special exhibits. The 90 Years of the Ford Model A display celebrated the 90th anniversary of the iconic Ford Model A, which featured more than 100 Model A units, including seven prior America's Most Beautiful Roadster winners, the iconic Eddie Dye roadster, the Chrisman Brothers Sedan, and a Model A Roadster driven by Elvis Presley in the 1957 film Loving You.
Foose was also honored as the Builder of the Decade with a special display of one of the largest gatherings of Foose-designed vehicles ever assembled. The display included 12 Foose cars and trucks, including two previous "America's Most Beautiful Roadster" winners: the 0032 1932 Ford Roadster and the Impression 1936 Ford Roadster.
More than 500 individual awards were presented during the closing ceremonies of the Grand National Roadster Show, which earned its reputation as The Grand Daddy of Them All by showcasing more than 1,600 world-class hot rods, muscle cars, customs and more while attracting tens of thousands of fans over the course of the weekend. Customs, restorations, muscle cars, trucks, hot rods, street machines and lowriders exemplified the very finest that the custom automotive world had to offer.
This year's show also featured appearances by celebrities from across the automotive enthusiast community. Steve Strope, star of the hit TV series Hand Built Hot Rods and owner of Pure Vision Design, met with enthusiasts and displayed upcoming projects. Builders Troy Ladd, Roy Brizio, Scott Bonowski and more were on hand to greet fans while other automotive celebrities, including Porsche enthusiast Magnus Walker, were in attendance.
Live pinstriping and an auction during the "Pinstriper's Gathering," along with a raffle for a one-of-a-kind BRM watch commemorating the 1968 Ford Mustang featured in the Steve McQueen film "Bullitt," raised $45,845 for Drive Toward a Cure, a foundation dedicated to curing Parkinson's Disease.