Features
Chris Church's 1940 Ford Truck is a Showstopper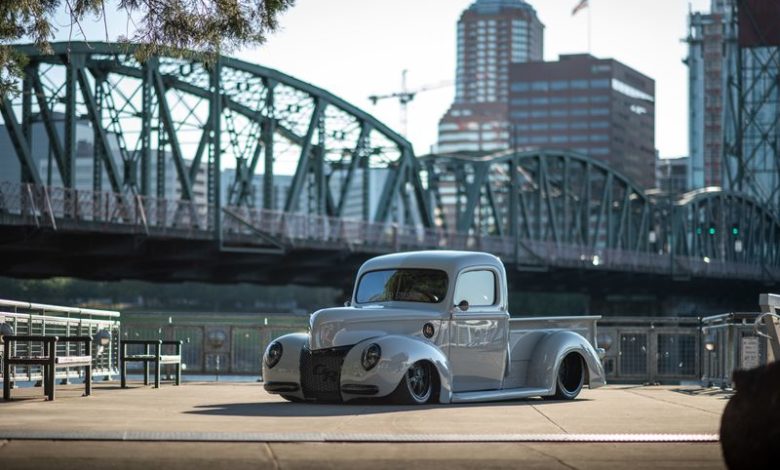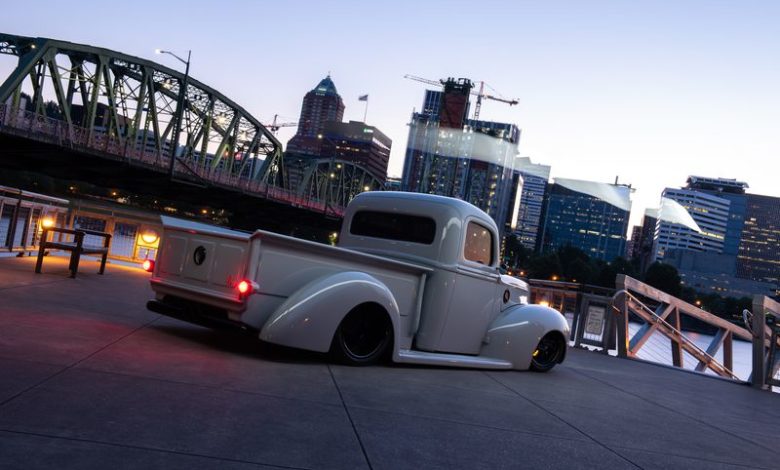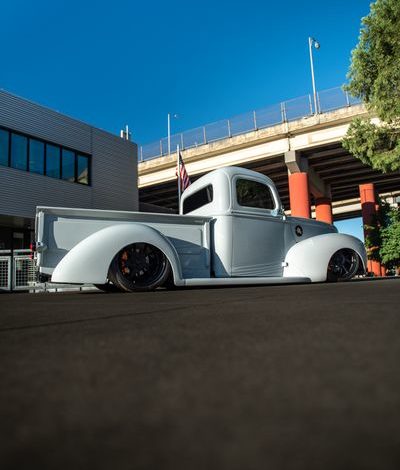 Church Built Customs of Portland, Oregon had a great showing at last year's SEMA show with the shop's custom 1940 Ford truck. The truck won the Toyo Tires best truck/SUV award and received a major upgrade upon arrival at the show.
"We were assigned an outside spot, but when we lined up for staging, we were selected to be placed at the front door in the SEMA booth. It was a huge honor to represent SEMA and experience the excitement from the crowds," said Chris Church of Church Built Customs.
The heavily modified truck sits on a full custom Schroeder Speed chassis and has extensive use of carbon fiber and aluminum throughout the build.
"The most challenging part of this build was the extensive amount of metal fabrication and modification," Church said. "We removed the drip rails, removed the cowl vent, added a big back window, modified bumpers, created a grille, joined the hood pieces, swapped the headlights for 1939 coupe headlights, and added frenched-in tail lights.
"1940 sheet metal has a mind of its own and plenty of cancer so we had to source metal from various vehicles to build a solid truck."
Power is supplied by a Wegner Motorsports Chevrolet LS3 engine topped by a Whipple supercharger to make over 900 horsepower.  To harness that power, a QA1 carbon fiber driveline forms the link to the rear axle.  The truck rides on custom built wheels from American Racing with 19-inch front and 20-inch rear Toyo Proxes R888R tires.
The truck came a long way since Church first happened across it.
"I bought this truck for my wife. It has always been her favorite classic body style," he said. "I found the truck at the Portland International Raceway Fall Swap Meet in 2016. I negotiated the sale with the seller for $6,500. It seemed to be in decent condition. It didn't have an engine or transmission, but it had a Title! The truck had John Deere flat black tractor paint with orange wheels, but it had potential."
Toyo Tires delivers its SEMA awards based on several factors, including modifications, overall execution and embodiment of the Toyo Tires brand and lifestyle image.