Features
CEO of Turn 14 Distribution Finds Big Opportunity in Truck Accessories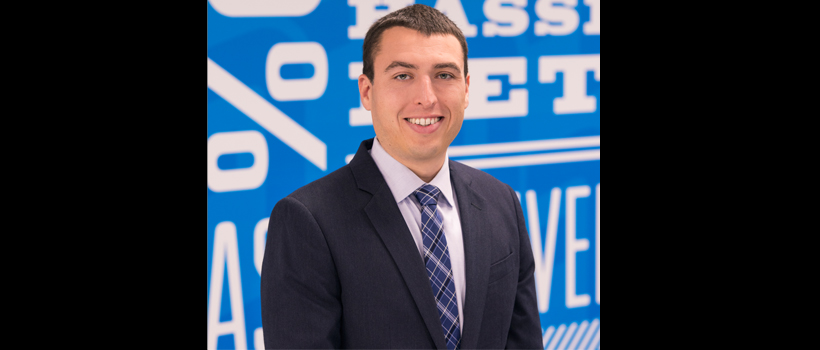 Turn 14 Distribution in the past several months has gained a collection of truck accessory brands in its vendor lineup. The distributor, most known for offering products from performance and sport compact accessory nameplates, recently added truck accessory stalwarts Firestone Ride-Rite, AMP Research, Bushwhacker, AVS, Roll-N-Lock, LUND, Tonno Pro and N-FAB to its line card.
THE SHOP magazine reached out to Jon Pulli, co-founder and CEO of Turn 14 Distribution, to learn more about the company's move toward the truck accessories market.
Pulli-who founded Turn 14 Distribution in 2007 with the company's current chief technology officer, Chris Candido-also answered questions relating to other trends shaking up the industry, including the evolving eCommerce landscape and the increasing popularity of electric vehicles.
Read the full interview below:
THE SHOP (TS): Turn 14 Distribution has taken on several truck accessory brands in the past few months. What's the reason behind this trend?
Jon Pulli: Turn 14 Distribution's light truck sales team has been growing for some time. To fuel that growth and fill out our offerings, we took on several market-leading partners in the truck accessory segment. The addition of the LUND group of brands, for instance, gives our dealers access to nerf bars, tonneau covers, tool boxes, plastics, and fenders. These offerings allow us to service all the needs of our truck accessory customers.
TS: What are some truck accessory trends you are seeing at the shop level?
Pulli: Ford Raptors are currently dominating. Everyone in that market is growing rapidly. Also, stealth trucks are more popular compared to outrageous builds.
TS: What do shops need to recognize about the truck and SUV accessories market?
Pulli: It's broader than other segments-a very high percentage of trucks are customized in some way or another. A lot of enthusiasts also own a truck either for work, as a hauler, or for the winter months, and there is more crossover than you would think between segments.
Even if a shop is focused on other industry segments, Turn 14 Distribution can supply the premiere accessory lines that they can sell with confidence.
TS: Are there any additional industry trends shops should be on the lookout for?
Pulli: From a macro aspect, hybrids and electric cars are coming. That doesn't mean the end of customization, it just means there will be new opportunities for those who take initiative. 
Anyone who thinks the internal combustion engine or racing is dead is getting carried away. I recently attended a meeting where a group of OEs compiled their 10-year projections for internal combustion engine vehicles: the number was above 80 percent.
Furthermore, the proliferation of electric and hybrid vehicles will improve OE fuel economy numbers across their fleets, allowing them to indulge in more aggressive performance vehicles.
TS: How can shops take initiative on the growing electric vehicle and hybrid markets?
Pulli: They should dip their toe in the market with one product everyone with an EV or plug-in EV needs, which is a Level 2 charger.
Electric vehicles come from the factory with Level 1 chargers, which are 110 volts, plug into a traditional socket, and charge a car in approximately 12 hours. Level 2 chargers utilize a 220-volt plug, like the ones used for an oven, washer, or dryer, and accomplish a charge in about 2 hours. That does mean end users need a 220-volt plug-in in their garage. A Level 2 charger is something every EV owner will want to have, quite similar to the demand for floor mats or tonneau covers-it's a no brainer that new owners need them.
Level 2 chargers-or EVSE as they are commonly referred to-are between $300-$500. So, they are right in the price sweet spot and there are limited SKUs, so they can easily be kept in stock.
Dealers who utilize Turn 14 Distribution will have access to Level 2 chargers this year so they can service this first purchase for EV owners. The goal should be for shops to open a dialog with EV owners-after all, they still need wheels, tires, brakes, floor mats, etc.
TS: How can you summarize Turn 14 Distribution's strategic vision for growing its business in the years ahead?
Pulli: As a 100-percent wholesale company, Turn 14 Distribution is in positive alignment with our vendor and retailer partners, because we don't compete with either of them. I believe operating in a single channel is the only viable business model for wholesale distribution because it creates real partnerships, which are the key to long-term growth.
As the retail segment grows increasingly competitive and volatile, small businesses cannot survive without being able to offer the pricing and logistics of the eCommerce giants. At the same time, these parts sales are driven by the installers, dyno facilities, tuners, and shops-or the small businesses that are the cornerstone of the automotive aftermarket.
Turn 14 Distribution will continue to develop and invest in technology to give our customers a competitive edge in today's retail environment. Our growth will come from continued improvements in logistics, technology, and investment in brand equity focus which will allow all retailers to sell into the market, while differentiating on service, knowledge, content and experience.
TS: When you look at what Turn 14 Distribution is accomplishing today, what are you most proud of?
Pulli: Creating a positive work environment that offers retirement savings, health coverage, strong work life balance, and access to career development opportunities for employees. In addition I'm proud that Turn 14 Distribution fosters sustainable careers in the automotive aftermarket for its partner manufacturers and retailers. 
TS: How do you view the overall economic situation of the aftermarket accessories market right now?
Pulli: Tumultuous. As eCommerce continues to evolve, more and more manufacturers are pulling away from those who support internet giants. Owning your own proprietary website or storefront that creates unique content and is focused on a specific customer base has never been more important for a small business.
TS: How specifically are shops affected by the evolving eCommerce environment?
Pulli: Simply put: Mass retailers now sell everything, including specialty parts. Shops need to build differentiating characteristics-online, that means offering unique content; offline, it means providing expertise in specific segments or platforms.
Staying focused and specializing is the best way to ensure success for a shop. I see too many shops investing an inordinate amount of time listing product on Amazon. Shops should avoid doing Amazon's data work for them by loading product, because they eventually push shops out and take the sales directly.
Almost all manufacturers we partner with ask us to focus on shops that add value to the channel and have a specific customer base. Building non third party-related business is harder but safer and more sustainable for shops.
TS: In what unique ways does Turn 14 Distribution help or engage shops?
Pulli: We employ enthusiasts with a passion for our industry. We also segment our sales force to only focus on specific sections of the market, including muscle, light truck, sport compact, European, and diesel.
We also host the Industry Leaders Summit, an all-expenses-paid, annual international conference for top dealers and vendors.
Meanwhile, we offer a curated news channel for each market segment that we service on our dealer portal. Also, just in the past year we attended 40-plus industry events and visited 1000-plus dealers. We are also the title sponsor for John Urist in NMRA and Dai Yoshihara in Formula Drift.
TS: What are some resources that you or other distributors offer that are often underutilized by shops?
Pulli: As a distributor, the bulk of our growth is driven by supporting partner vendors and customers. We offer a range of tools that allow us to remain supportive and transparent. We offer real-time shipping quotes, rapid order processing, and extended shipping days to ensure that orders ship the same day and provide our customers the ever-important tracking as quickly as possible.
This year we also launched an API to give our customers full transparency into our stock, ordering, pricing, shipping, ETAs, product categorization, and various other details, so they can update their own systems and inform their customers in real-time.
Adding new, relevant product lines and maintaining proper inventory levels is also one of the simplest things a distributor can do to support customers. We're constantly developing new tools, adding new lines, and creating new processes to streamline our customer and vendor interactions.