Features
Carroll Shelby Signature Series Mustang Introduced at NADA In Las Vegas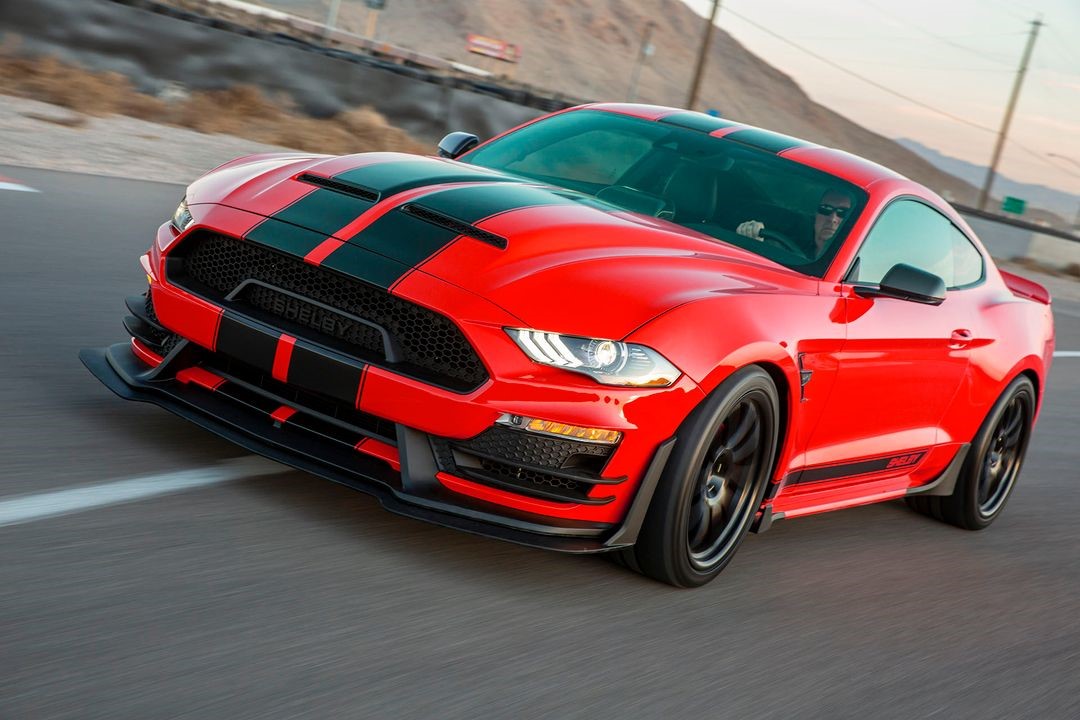 The 2020 model Carroll Shelby Signature Series Ford Mustang was introduced by Shelby American at the National Automobile Dealer Association Show (NADA) in Las Vegas on Friday. The sports car is available with a choice of convertible or fastback, automatic or manual transmission and 825 street legal horsepower. A total of 50 limited-edition sports cars will be available.
"The limited edition 2020 Carroll Shelby Signature Series Mustang is the ultimate combination of exceptional design and amazing brawn," said Gary Patterson, president of Shelby American. "From its refined, yet functional styling to its poised handling and awesome power, this is the most polished performance car in Shelby American's history. With its performance capabilities, this Shelby is the automotive equivalent to a champion ultimate fighter who looks as good in a tux as he performs in the ring."
The Shelby American team spent the past two years carefully engineering and refining the car to create a vehicle worthy of Carroll Shelby's name. They worked closely with Ford Performance and other partners on the new vehicle.
The Shelby Signature Series Mustang features a Shelby-specific tuned suspension, up to 825 horsepower, high flow exhaust and new brakes. The car's bodywork may be the element most noticed by enthusiasts.
"The body was widened with high quality aluminum fenders to create a 'square' footprint," said Vince LaViolette, Shelby American Vice President of Operations and Chief of R&D. "This allows the one-piece forged Monoblock wheels and Ford Performance tuned MagneRide suspension to maximize the incredible power churned out by the supercharged 5.0-liter motor. The metallic ram air hood, front fascia and bodywork were all carefully sculpted to both tame the air and dramatically drop under hood temperatures. The fit and finish are unbelievable, making it as stunning at rest as it is in motion on the road or track."
The new model was shown for the first time in the Shelby Tuscany exhibit at NADA from February 14-16. All 50 super cars were identified by special badging and will be listed in the official Shelby Registry. The cars can be ordered in any standard 2020 Ford Mustang colors.
"There are many aspects to performance, which is why we addressed every aspect of the car," said Patterson. "We spent enormous energy to maximize speed, reliability and consistency. These enhancements will enable the Signature Series Shelby to perform flawlessly lap after lap and mile after mile."