Features
Car Sells for $8 Million During Auction Week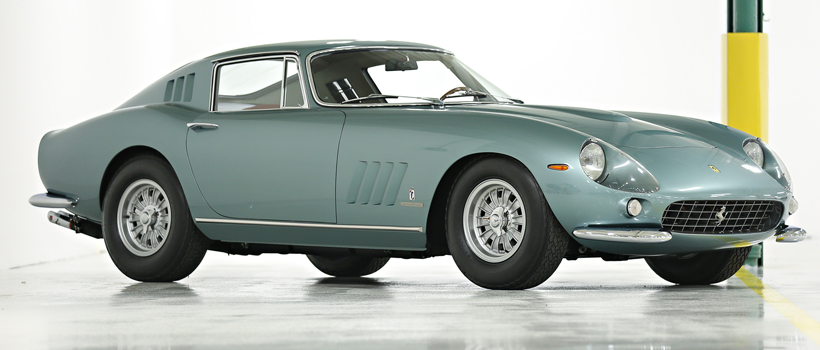 ClassicCars.com analysts studied data from half a dozen major sales during Arizona Auction Week and found mixed results, according to the company. Top-flight European classics failed to hit estimates, while muscle cars and entry-level collector cars continued to climb to new highs. All the while, huge crowds attended Auction Week as a testimony to the current economy.
ClassicCars.com's team of experts covered all the auctions gavel-to-gavel, analyzing the results and market trends and using them to project a 12-month collector car market forecast, according to the company. On the high-end European side of the market, several vehicles expected to approach or break records, including a pair of rare Jaguar D-Types and Adolf Hitler's 1939 Mercedes-Benz 770K Grosser Offener Tourenwagen. But they failed to meet reserve. However, the marque from Maranello continues to post strong numbers, as the top sale of the week was a 1965 Ferrari 275 GTB Speciale Coupe that sold for just over $8 Million and a 1991 Ferrari F40 sold for $1.5 Million.
"Over the past 18 months, we saw the market flatten out and grow stale on entry and mid-level collector cars," said Andy Reid, ClassicCars.com's east coast editor and analyst. "Models like the Jaguar E-Type, BMW Z8, and Mercedes-Benz 190 SL stalled -likely due to a simple market correction. The rush on the car market ended, leaving only savvy investors and true enthusiasts bidding. This week, mid and entry-level cars began to pick back up, now reaching reserve much more often than in the past year.
"What is new is the number of no-sale cars at the top of the market. We may now be seeing the beginning of a correction for multi-million-dollar cars, possibly due to the fact that many who wanted those cars already have them, and those who are still looking are reluctant to pay the premium required to do so."
The following is a quick recap from this week's auctions in Scottsdale:
Cumulative total: $247.8 million
2,668/3,176 lots sold for an 84-percent sell-through rate
Average sale price: $92,887
As a comparison, here's how those numbers looked after the 2017 Arizona Auction week:
Cumulative total: $259.8 million
2,899/3,486 lots sold: 83-percent sell-through rate
Average sale price: $89,601
Top 10 Sales from All Auctions
1. 1965 Ferrari 275 GTB Speciale Coupe sold for $8,085,000 (Gooding & Co.)
2. 1958 Porsche 550A Spyder sold for $5,170,000 (Bonhams)
3. 1954 Ferrari 500 Mondial Spider sold for $4,455,000 (Gooding & Co.)
4. 1931 Bugatti Type 55 Roadster sold for $4,070,000 (Gooding & Co.)
5. 1966 Shelby Cobra 427 S/C Roadster sold for $2,947,500 (RM Sotheby's)
6. 1972 Ferrari 365 GTS/4 Daytona Spider sold for $2,640,000 (Bonhams)
7. 1967 Ferrari 330 GTS Spider sold for $2,530,000 (Gooding & Co.)
8. 2017 Ford GT Coupe sold (for charity) for $2,500,000 (Barrett-Jackson)*
9. 2014 Pagani Huayra Coupe sold for $2,090,000 (Gooding & Co.)
10. 1948 Tucker 48 Sedan sold for $1,792,500 (RM Sotheby's)