Features
Capitalizing on Growing eCommerce Sales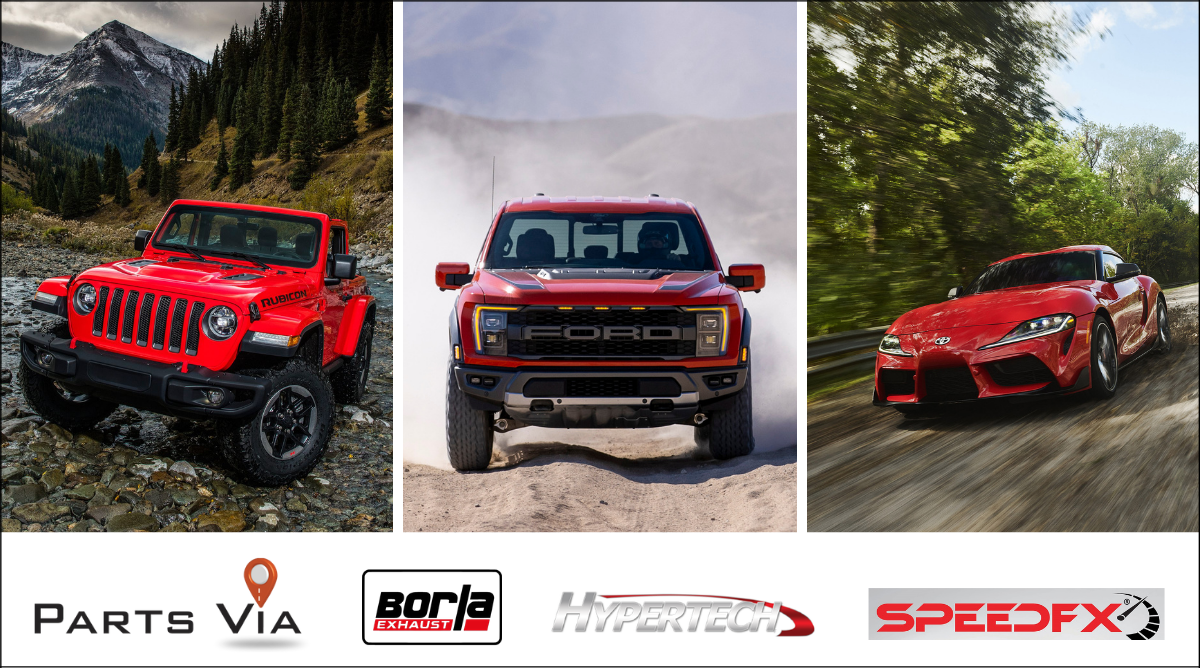 According to Digital Commerce 360, U.S. eCommerce sales grew 40.3% in 2020 to reach nearly $840 billion in sales. If not for the pandemic, said the media and research organization, such online retail sales numbers would not have been reached for at least another two years. IBM's annual U.S. Retail Index is less conservative in its estimates, claiming digital shopping trends accelerated by a full five years thanks to stay-at-home orders and social distancing regulations. McKinsey cautions true whiplash – the consulting firm argues that eCommerce grew a startling 10 years in only three months during 2020.
While researchers and economists sort out the infighting over data, suppliers and retailers are learning how to play catch-up.
---
About This Sponsored Content
Keystone Automotive Operations is the leading distributor and marketer of automotive aftermarket products and services, uniquely positioned to offer customers and suppliers substantial scale, the most comprehensive inventory selection in the industry, high levels of customer service and innovative marketing support. Keystone is committed to expanding its offerings to meet the ever-growing needs of its customer base, providing them everything they need, when they need it.
---
"Many businesses recognize the importance of maintaining an online presence in today's marketplace, but none were prepared for the timeline to shorten so dramatically," explained Patrick Wagenbrenner, communications manager at Keystone Automotive Operations, Inc. "Regardless of size or strength, businesses are feeling the pressure to adapt."
Quality products, services and installations are still a trusty bedrock upon which to build one's business – but without a digital bullhorn, many professionals are finding it difficult to capture the attention of modern consumers.
"Having an e-store or e-footprint is vital to moving forward in the 21st century," said Wagenbrenner. "Think about it: we live in a world where we can have a four-course, five-star meal delivered to our door in practically minutes. Virtual entertainment has evolved to the point where we can attend a movie premiere, live concert or even wine tasting all from our couches – all within the same day. This has created an environment for eCommerce to swell to a size and scope we never thought imaginable."
Recent trends in online shopping:
According to Nielsen, buy online and pick-up in-store options have grown over 400% in the past five years across all product categories.
Shopify's Future of Commerce study found that while 54% of consumers who shopped online during the pandemic received deliveries via traditional shipping, many are using alternative methods, including local delivery (28%), in-store/curbside pickup (23%) and designated pickup points (21%).
More than nine out of 10 shoppers do online research even if planning to buy in a retail store, reported Hedges & Company. For auto parts shoppers, specifically, consumer survey data shows this online research is concentrated in four areas: general online searches, auto parts retailer websites, manufacturer websites and automotive forums.
Smartphones and tablets are changing the game, said Insider Intelligence, which places mobile shopping at $284 billion, or 45% of the total U.S. eCommerce market.
Deloitte research shows consumers demand customization: On average, 36% of shoppers expressed an interest in purchasing personalized products or services, with 48% saying they were willing to wait longer for such a service.
However, while the pandemic certainly jump-started eCommerce, physical channels continue to drive sales within the automotive aftermarket. Companies in the specialty-equipment industry reported 57% of sales this year were in-person affairs, noted SEMA in its January 2021 State of the Industry report. The number, only slightly down from last year, indicates that shoppers still want to see and touch products – especially when it comes to automotive parts and accessories.
Striking the Proper Balance
Regardless of where and how consumers choose to purchase, they carry high expectations and demand a frictionless experience wherever they engage with a brand, from online to in-store. Wagenbrenner said striking the proper balance between traditional methods and digital innovations can be challenging, but a comprehensive online platform like Parts Via offers dealers and suppliers a turnkey solution.
Essentially, a participating supplier places a "Buy Now" button on their website directing end-customers to purchase. From there, shoppers can select a traditional home delivery, or choose to support a local business by sending their online purchases to a Parts Via network dealer for pick-up and installation – all with the added benefit of free next-day shipping. The platform handles the entire transaction and fulfillment process, while also managing the consumer's online experience from start to finish. Profits are then shared among the participating supplier partners and dealers.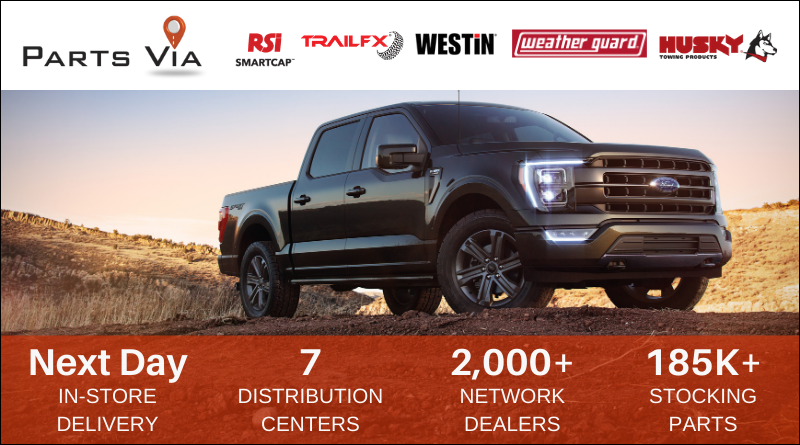 In March 2019, Keystone Automotive launched phase two of its Parts Via program, adding a consumer-facing website, marketplace store and multi-tiered loyalty program. Evolving customer expectations motivated the development of Parts Via's new features, which include a comprehensive parts lookup tool and innovative try-before-you-buy software.
"Research shows consumers find the experience of buying to be just as or more important than the actual product they are purchasing," said Nick Geiger, Parts Via program manager. "By incorporating intelligent software that prioritizes the user's digital experience with more traditional services like free next-day shipping to local shops, Parts Via combines the convenience of online shopping with the authenticity of in-person business."
Personalizing the Digital Experience
Rather than presenting shoppers with basic static imagery of desired parts and accessories on a vehicle that does not match their own, Parts Via employs Interactive Garage vehicle configuration software to create a more personalized digital experience.

Through the program, users can virtually customize an on-screen vehicle that looks similar to what sits in their driveway. Bumpers, lights, lift kits, wheels and tires, floor mats and more can be digitally placed on the sample vehicle, offering users a realistic representation of what their vehicle would look like with said modifications. The result is similar to a virtual changing room, said Ryan Hagel, owner and CEO of Interactive Garage.
"Customers can visualize a wide variety of products bumper-to-bumper on their own vehicle, and really see the customization opportunities beyond one simple part," he said.
The software also allows users to print their builds for additional reference, or save them and return at a later date when new products are loaded. The company adds anywhere from 2,500-4,000 new products every month, all hand-drawn by software artists and engineers.
In addition to providing Parts Via visitors with a "silent salesperson," Interactive Garage also works as a consumer vocabulary builder, said Hagel. "An uneducated customer might not know what a running board or a bull bar is," he explained. "They've seen it on their neighbor's vehicle, but they don't know the industry terminology – so they don't know how to ask for it."
By clicking around the program, a shopper can learn what it means to say "20-inch wheel" or "six-inch lift," he continued. Closing the education gap helps customers feel confident in their purchases, generally resulting in higher sales and less returns.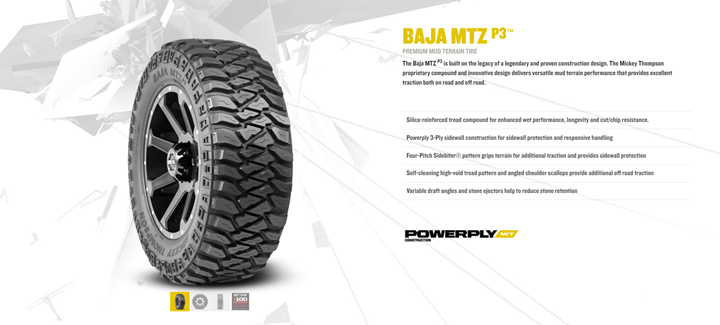 While this technology certainly aims to grow alongside consumer expectations and eCommerce evolutions, Hagel is cautious of "over-teching" the program. Truly incredible virtual experiences have their place in the market, he said, but they easily become gimmicky and overly complex on platforms featuring thousands of products, such as Parts Via. He believes aftermarket shoppers want product variety and availability more than dazzling technology.
"When we talk about going forward, I think what people need to realize is that we can't go backwards," he said. "Backwards is continuing to have a website with poor user experience or handing people catalogs when they come into your store. The future of automotive aftermarket accessories is being able to see the products on your vehicle – and we're already there."
Discover the many features and benefits of Parts Via by contacting your Keystone Automotive sales associate or e-mail customercare@partsvia.com.