Features
Building Your Restyling Business in 2023
What's your plan of attack?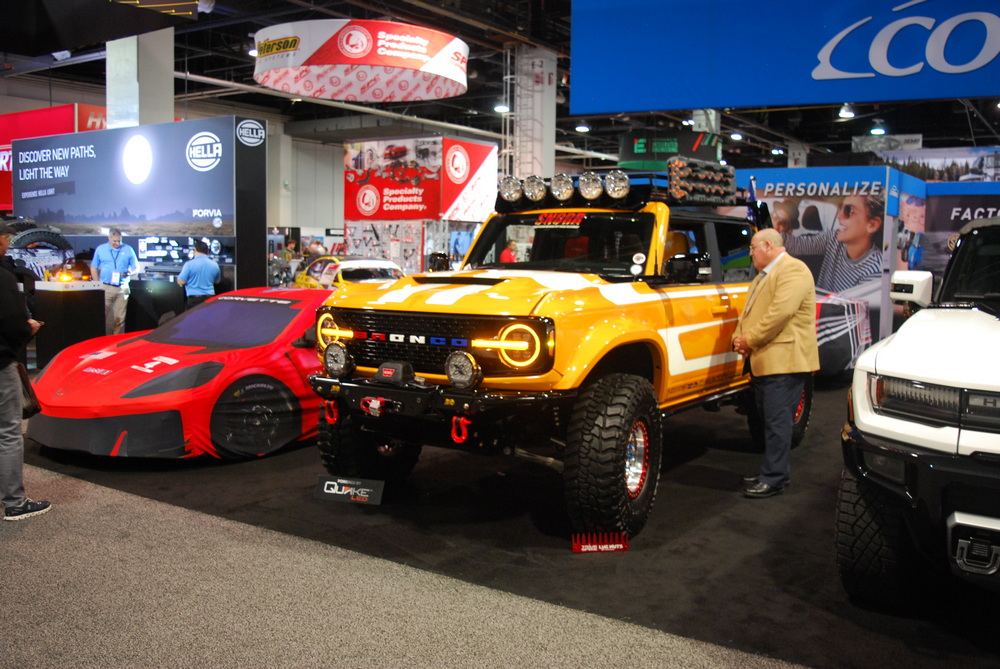 This article originally appeared in the February 2023 issue of THE SHOP magazine.
So, how was your 2022? I would venture to guess that, like many shops I've encountered, overall business was pretty good.
One thing I have always been fascinated by is how well we as restylers, along with our manufacturer partners, manage to adapt or pivot when needed.
Think back to March of 2020, when the world shut down. If you would have told me back then that there was going to be a shortage of automotive parts, that wait times were going to be unprecedented and that there would be a total lack of new car inventory for consumers to buy, I probably would have told you that our business would likely fold and we'd have to try something new.
Instead, we ended up having two record years, despite all the challenges. And that same happy story is being repeated by restylers all over the country.
So, yes, we are resilient and innovative when it comes to making our businesses not just survive, but thrive.
SURVIVE OR THRIVE?
So, what about 2023? More fears, I know.
Interest rates have been climbing to fight record inflation, which means vehicle payments are now more expensive, to go along with everyday items like food and gas. People just aren't spending the way they were when the government was giving out money.
Experts are all over the place when it comes to vehicle sales predictions for 2023, including electric vs. ICE debates and infrastructure questions.
So, what are we going to do? Survive? Or thrive?
I don't know for sure. But what I do know is that a mentor told me a long time ago that, no matter what, we aren't going back to the horse & buggy days, so there will always be vehicles around. With those vehicles come owners who have gotten used to having certain features and accessories, and again won't be looking to go backwards when they purchase a new or used car, truck, SUV or CUV.
(For instance, I myself am looking for a new vehicle but, to be honest, if it doesn't have a heated steering wheel then I'm not interested, ha-ha!)
Because so many people held off on a new vehicle purchase over the past couple of years, whether because of high prices or low inventories, there is a lot of pent-up demand. So the opportunities appear to be there.
LESSONS LEARNED
Many restyling shops learned a lot and changed a lot during the pandemic.
Owners I've talked to started putting more emphasis on retail business instead of solely focusing on dealership accounts. Others started pursuing fleet work. Many jumped into more products and services that they hadn't done much of in the past.
Regardless of what you did, it worked, and you thrived. The goal now is to keep up the pace.
The simple approach is to keep doing what we've been doing while also hoping to get business back to pre-COVID levels. Maybe that will get us through the next few months, if the slowdown many think is coming actually arrives.
Whatever happens, we all know that there is work out there, it just needs to be found. Don't get complacent hoping that work will just show up, however—some effort is always needed to grow and thrive, and this year won't be any different.
Make some short-term goals. Talk to your staff about where they think the market is headed and what is needed. Keep your ear to the ground so that when an opportunity comes you will be ready.
Ultimately those who thrive and make it through any downturn will always feel like their backs were against the wall to survive, so if that's how you feel right now then you're on the right track.
Fear is a motivator, but this industry is ready to face 2023 head-on!