Features
Building Business with Instagram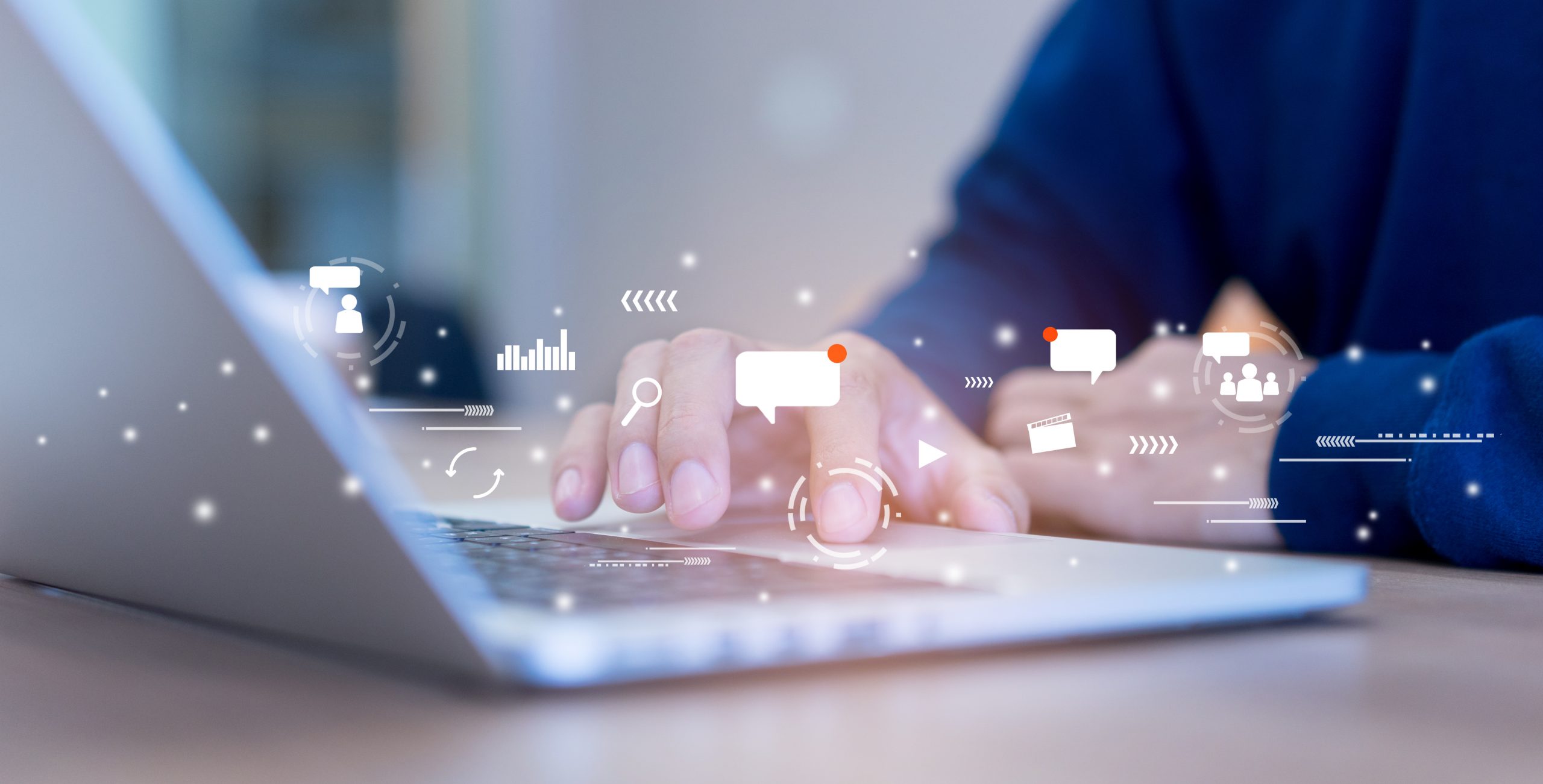 Not long ago, families huddled around the one and only TV in the household, manually flipping the dial to see what was playing on one of only a few major networks. From live sports coverage and top music videos to popular sitcoms and movie replays, viewers were served what they were served with little to no choice in selection, time slot or frequency and, if you recall, plenty of commercials in-between.
Oh, how things have changed. Nowadays, consumers can view, download, stream or DVR whatever they want, whenever they want it and without any interruptions. Our world rotates on an axis of instant gratification, thus modern entertainment has become hyper focused and highly specialized per individual. The dinosaur age of turn-dial television, dial-up internet and Instant Messenger have been replaced with high-tech mobile devices, tools and services that greatly impact the way people interact, communicate, entertain and engage.
---
About This Sponsored Content

Keystone Automotive Operations is the leading distributor and marketer of automotive aftermarket products and services, uniquely positioned to offer customers and suppliers substantial scale, the most comprehensive inventory selection in the industry, high levels of customer service and innovative marketing support. Keystone is committed to expanding its offerings to meet the ever-growing needs of its customer base, providing them everything they need, when they need it. Be sure to follow Keystone on Instagram and become part of a growing network of enthusiasts.
---
Perhaps none is more relevant of an example than social media, whereby anyone can create, search, like, comment, share or follow at the most granular level. It's the only medium of advertising that users can quite literally indicate their support for or dislike of something in real time and, as Cory Bride, owner of High-Caliber Motorsports, says, "It has the power to make or break a brand."
Below industry experts get down to details about one platform in particular—how Instagram has matured in its unique delivery, which of its tools are most effective and what forecasted trends can help business owners bolster business in 2020.
Business Building with Instagram
Built on a foundation of appealing visual content and ease of mobile use, Instagram now boasts over 1 billion monthly active users—63% of which are ripe for engagement on a daily basis. With usage that doubled between 2016 and 2018, a milestone of more than 40 billion photos shared and 3.5 billion likes per day, this rising star among social media networks certainly has massive marketing power.
80% of accounts follow a business on Instagram, according to SproutSocial
200 million users actively visit business profiles every day
28% of users search product information, according to GlobalWebIndex. In fact, shoppable posts are Instagram's next big step in becoming a more business-friendly platform
Engagement with brands on Instagram is 10 times higher than Facebook, 54 times higher than Pinterest and 84 times higher than Twitter
Impressive numbers, indeed. But with fast thumbs and fleeting attention spans, it's not enough to target a desirable audience with mediocre content. Instagram is all about exploration and discovery so be authentic, be meaningful and be memorable.
You can't be everything to everyone. The New Year is a perfect time to align your business plan, branding strategy and social media agenda. Start by clearly defining the goals and objectives, remembering to be S.M.A.R.T. in doing so—specific, measurable, achievable, realistic and timely. A content strategy that is too broad can alienate potential followers.
You don't use a hammer to put air in a tire, right? The same concept applies here. Social media networks are highly individualized forms of entertainment and communication, with users possessing the power to engage or keep on scrolling. Don't expect to copycat content from one social media network to another and be successful. It must be tailored per platform, and Instagram is no exception.
Quality over quantity. Experts advise against viewing social media as a daily obligation that must be checked off the list. Each post should be relatable to your audience—thoughtfully executed with a message and design that is on point and well timed.
Use all the tools at your disposal. We all see things through different lenses, so it makes sense that users would have various preferences in absorbing information. Some favor photography or following certain hashtags, while others are drawn to live video.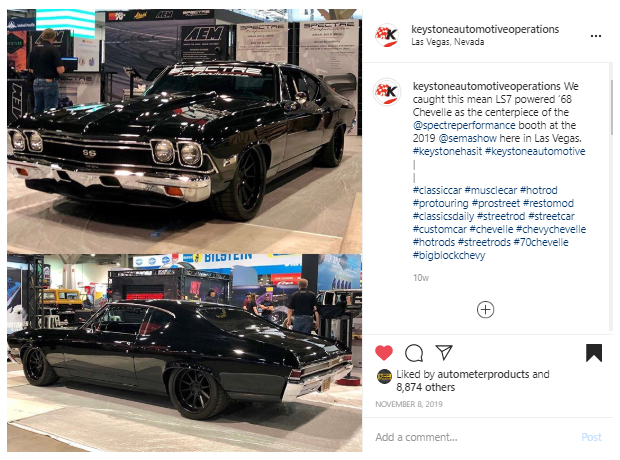 Pro Tip: Hashtags are one of the most misunderstood and misused tools. People search and follow hashtags. You're given 30 per post—use them and use them wisely. Make sure they're relevant to the image or video, which boosts the post's ranking and likelihood of reaching more people within your target audience.
While hashtags, Instagram Stories, as well as long-form content like IGTV and captions may have a positive impact when used individually, those one-trick ponies become trapped in a very narrow vacuum of shared information. However, those who utilize the various elements of connectivity in tandem attract more attention and are rewarded with better results.
Pro Tip: In general, video has a significantly higher return than still images when it comes to impressions and engagement. Why? Because it's more likely to be interacted with, thereby increasing the possibility of that content being served up to other users who aren't current followers.
Memorable doesn't end with a post. Social media is intended to be a two-way street and if not used that way, an account won't grow a community of followers. One social media manager explained that a very small portion of his day is spent publishing content. Rather, the majority of his time is spent researching, planning, scrubbing similar accounts and engaging in online conversation. The friend of my friend is my friend—interacting with other accounts that mirror your goals and objectives not only builds rapport and support, but also expands your network by exposing said content to new people… and does so organically.
Top Trends of 2020
Professional-quality aesthetics will always be important on Instagram, but watch for longer-form content, such as the use of captions, to take center stage in 2020 and beyond. The combination of longer-form posts and the ability for other users to share those posts on Instagram Stories is boosting organic page growth.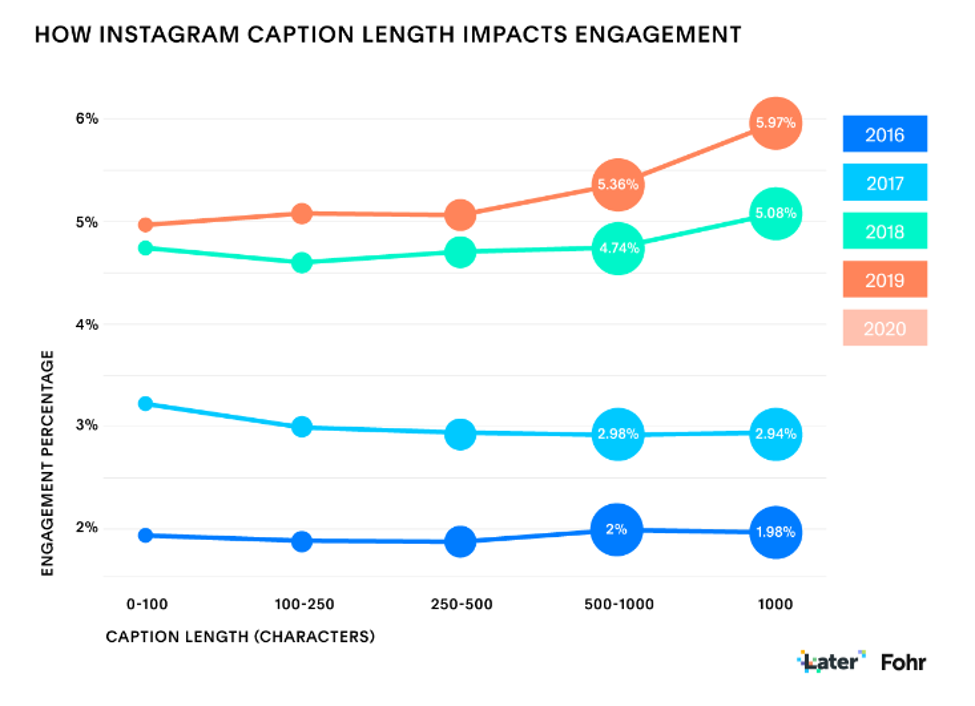 "With IGTV, stories and in-feed video taking off and boosting all round engagement, it's easy to see why brands are moving to a more video-first approach. Video is the future of Instagram and a ton of brands are now creating long-form video content for IGTV to drive real business results. IGTV is super-immersive and, thanks to some recent changes, more closely connected to Instagram so it's easy to align your Instagram audience with your IGTV content. If you haven't already, it's time to jump on board the trend," says Nikki Canning of Later.com.
Pro Tip: Focus in on your unique niche and create related video content on IGTV—it's a great way to engage your community on a deeper level and provide a ton of value.
Instagram influencer partnerships are highly effective in reaching new audiences quickly. "With an average 3.2% engagement rate compared to 1.5% across all social networks, having a strong influencer campaign strategy is a real asset to brands looking to grow on Instagram," says Canning.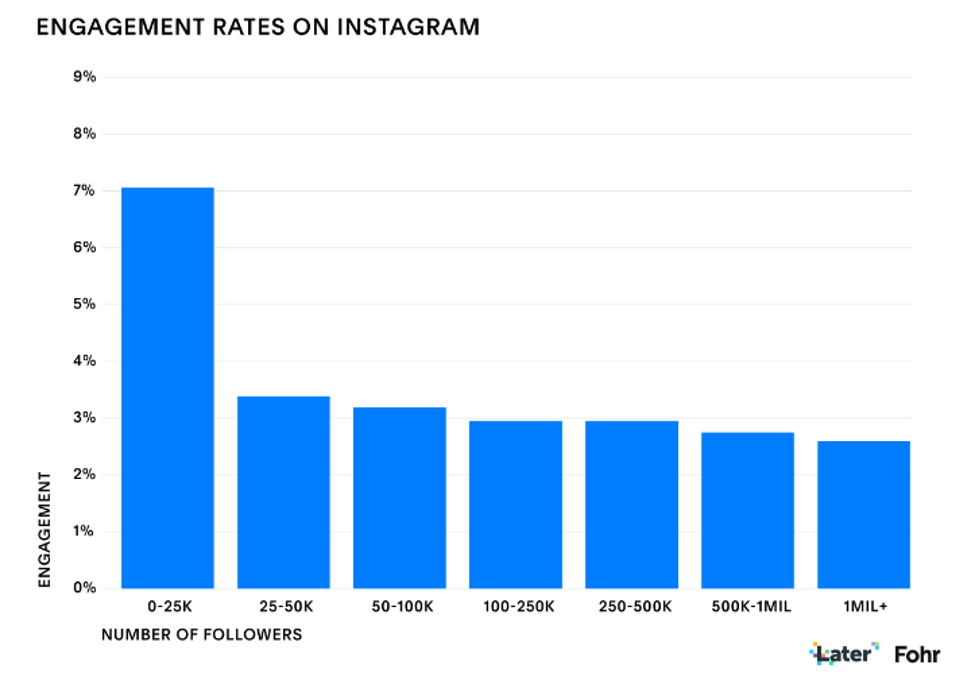 Since Instagram is all about exploration and discovery, creating authentic content is essential. Expect authenticity to become even more prevalent in 2020. Brands and businesses are keeping it real, going for the raw, honest and vulnerable effect. "When you can showcase the good with the bad, the struggles along with the wins, you brand will be more relatable to your audience," adds Canning.
Collaboration is the new buzz word in 2020. "Brands are now collaborating with other brands on Instagram to create quality content that drives traffic, boosts sales and creates a perfect marriage of brand affinity for each," explains Canning. Jess Ruhfus, founder of Collabosaurus, a marketing tool that connects brands for clever collaborations and partnership, agrees. "Brand-by-brand collaborations can be incredibly powerful. In our experience, a brand-by-brand partnership can double your organic reach without any monetary spend. And they're up to 25x less expensive than digital advertising!"
Augmented Reality (AR) in the form of branded filters and cool effects will continue to have an enormous role in user content.
Every month, 130 million people tap on an Instagram shopping post to learn more about products. For businesses, Instagram shopping posts are a great way to showcase products and drive sales. "Especially now, thanks to 2019's new Instagram checkout feature, which lets you buy products directly on Instagram without ever leaving the app," says Canning.
Pro Tip: Remember, you want to be in tune with your audience—crafting content they crave helps with where they're at in the funnel. This means not only creating content to drive purchasing behavior (though that's always a great result), but to never lose sight of the importance of sharing brand stories that elevate the voices of staff and partners, as well as educate audiences about the products you want them to purchase. Laura Cranfield – Social Media Manager
User-generated content (UGC) is an asset for brands and businesses looking to grow online. UGC is an affordable way to share high-quality content that generates sales for your brand—it's the social media equivalent of a word-of-mouth recommendation. "In fact, 55% of consumers trust user-generated content over any other form of marketing, making it a surefire way to boost your sales and improve brand loyalty. And incorporating UGC into your 2020 strategy doesn't have to be complicated — it can be as simple as an influencer tagging a product in an Instagram Stories post, or a YouTube beauty tutorial featuring a brand's new collection," adds Canning. Other benefits of UGC, according to Later.com, include:
Easy gathering and sharing of genuine reviews
Building a loyal fan base and community around your brand
Driving visitors to your site with a strong intent to purchase
Generating an affordable marketing stream
Social media is complex, with seemingly endless mediums, tools and opportunities. It can be overwhelming, so keep it simple. Approach it as you would any business plan: who are you, what are you trying to accomplish, how are you different, why is your message important, which networks are best suited to communicate the message effectively and what are the individual steps to success. Remember, Instagram is all about exploration and discovery so be authentic, be meaningful and be memorable.