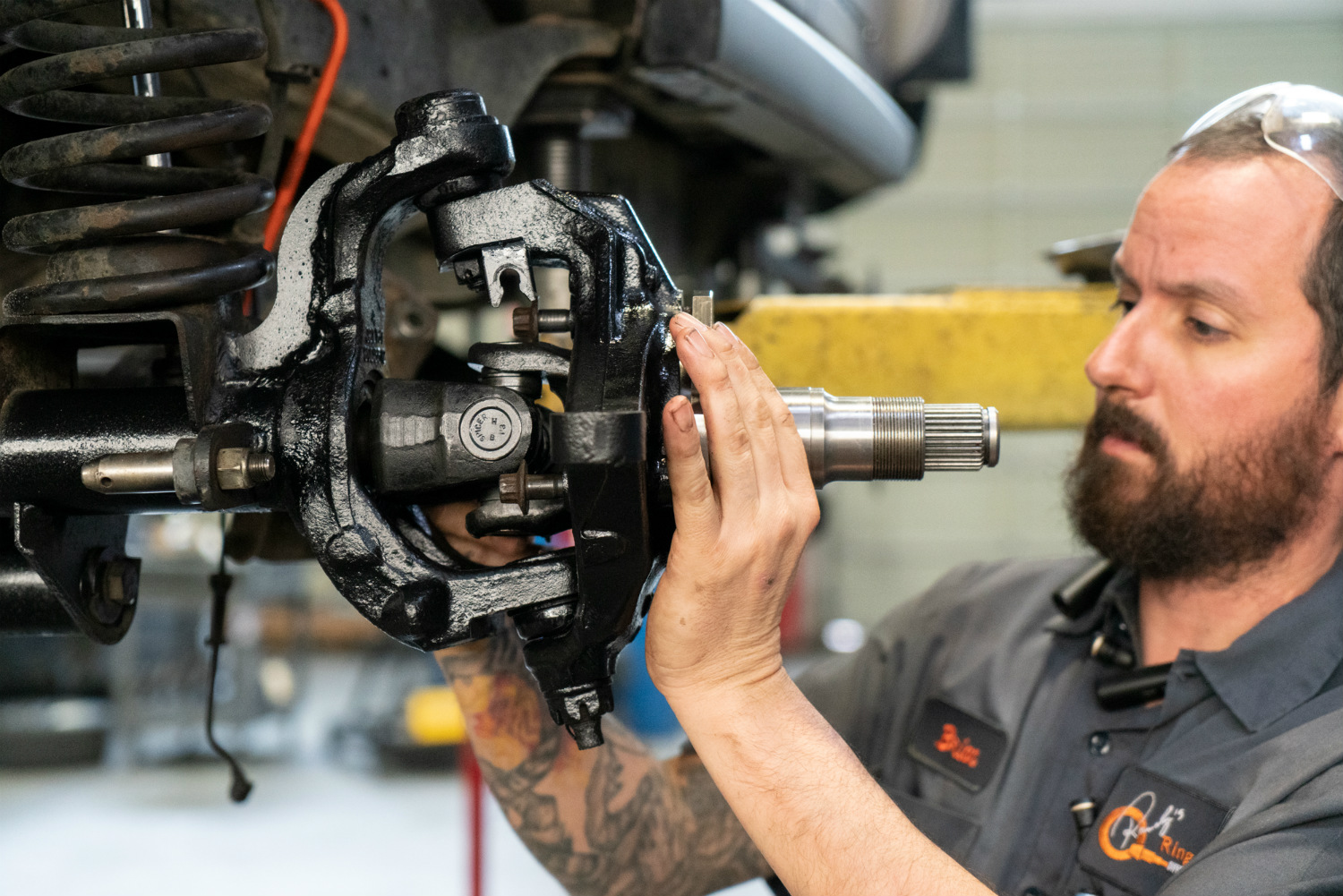 Fall is now kicking in full force – which, for off-road enthusiasts, means some enjoyable weather and wide-open trails. But it also means that customers who added bigger tires without swapping gears aren't taking it to the sand, the mud, the rocks and the trails like they thought they would.
With the variety of off-road vehicles and the variety of terrain they encounter, upgrades should be considered for any off-road vehicle. Just like any upgrade specific to an application, doing the same for your drivetrain is key. Doing otherwise can quickly put your customer back on the trailer and headed for home, broken down and broke in the pocketbook.
About This Sponsored Content
RANDYS Worldwide has been engineering aftermarket drivetrain parts for over 20 years. RANDYS engineering starts with off-road and performance racing where the most brutal of forces all converge. The Yukon Gear & Axle brand by RANDYS is proven in quality and performance and lead the aftermarket in gears, axles, lockers, kits and more. Call RANDYS at 866-887-4487 to talk about your build and get the most of out of your investment. RANDYS is your one-stop shop for all your drivetrain needs.
Off-road enthusiasts will often just have enough in their wallet to add what they see in order to create a 'cool factor' with their vehicle. But when they hit the hills, cool rigs are sometimes the last in line, barely making the rocks and hill climbs.
What most don't know is that when adding bigger tires, the need for more torque increases. To not only cover more circumference of the larger diameter tire, but to provide more pressure at the surface, the drivetrain must increase its ability to transfer the torque from the transmission to the rubber on the ground.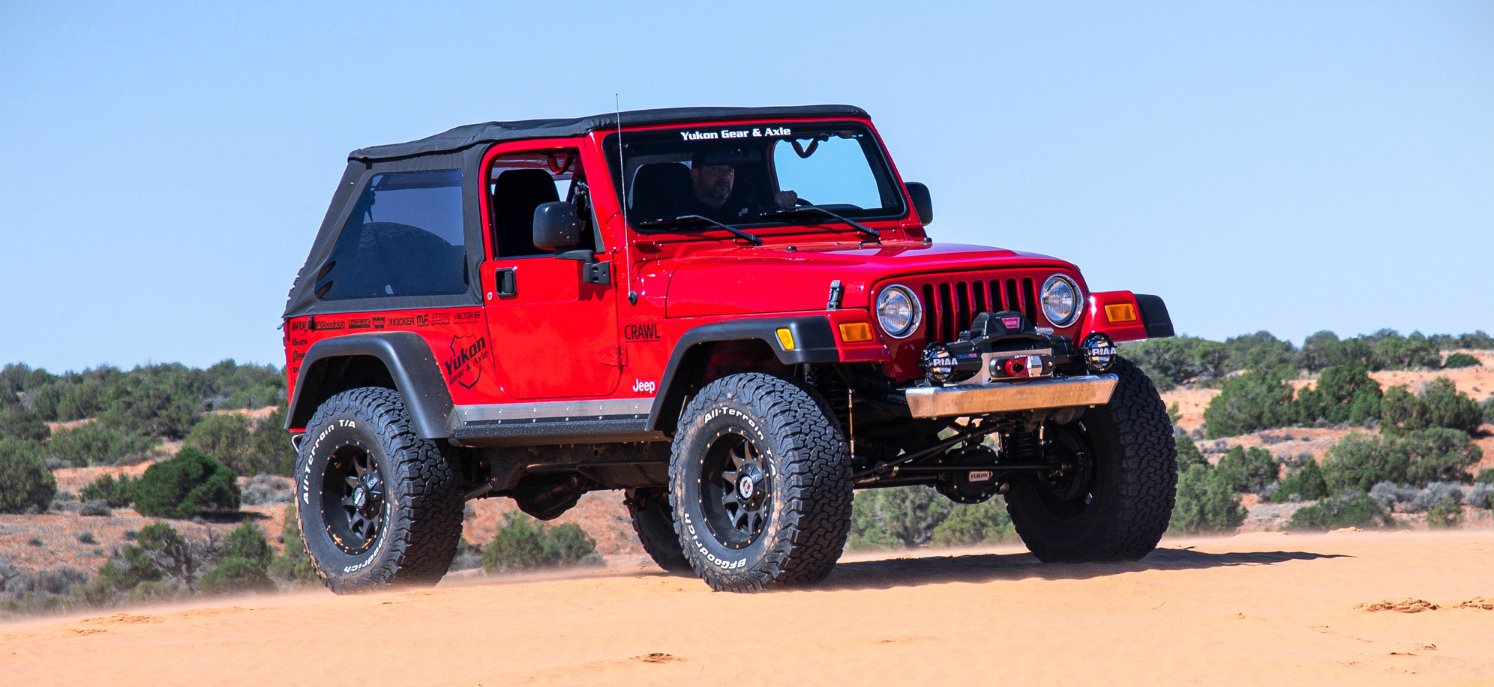 To equal the energy from a smaller tire to cover a distance, a larger tire can cover the distance with fewer rotations. But for the same RPMs to cover the same distance with a larger tire, it will require enhanced gearing and torque.
The engine, tranny and drivetrain all deserve the best set-up for stellar performance, and when the installation is done right, customers get all the performance they can out of the rig.
But before any changes to the drivetrain can be made, you must identify the customers' needs.
Is your customer's need a more generic off road or trail experience? Are they trailering or driving to the trail? Perhaps this is their daily driver and freeway speed is a must.
To help you determine what fits your customer's needs, RANDYS Worldwide provides a handy calculator for tire height and specs, but conferring with experts, like the tech support at RANDYS, is always a good idea based on how the vehicle will be used.
And when determining the proper gearing for the vehicle, accuracy can make the difference between heading up the trail or heading home.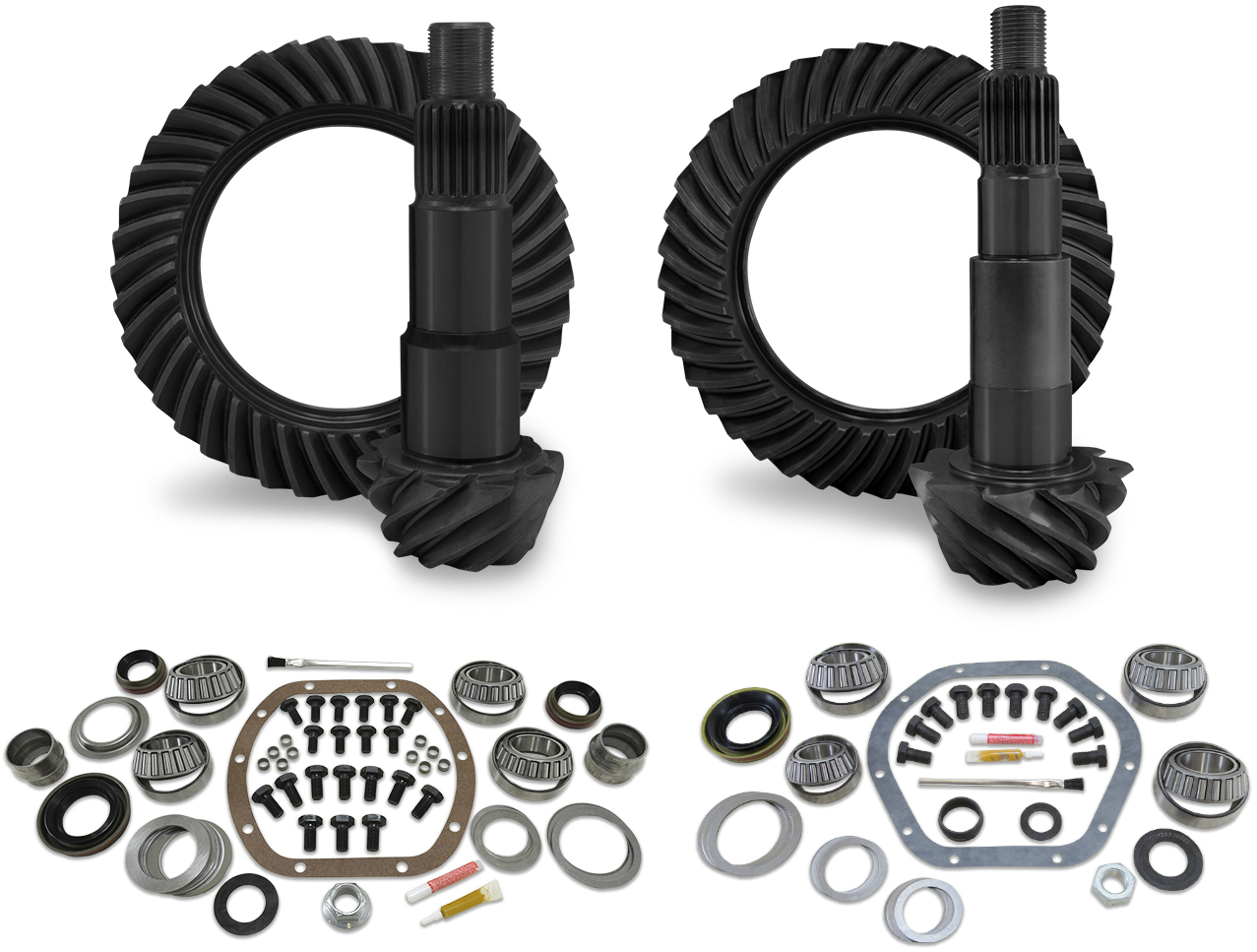 Neal Hollingsworth of RANDYS Worldwide mentions, "A great example of the amount of accuracy required is the fact that RANDYS Worldwide just released a choice of seven ratio options: 3.45, 3.75, 4.11, 4.56, 4.88, 5.13, and 5.38 for JLs and JTs. This number of options allows for the installation of the most accurate gear based on tire size, performance goals and fuel economy."
"One of the things on the JLs and JTs is that they now come with an 8-speed transmission. People incorrectly assume that with the new transmission program, when they install bigger tires, they don't need to change the gears. This assumption can render your Jeep up the creek, instead of up the trail."
See more about this misnomer, as described by Nick Ashby of RockStar Garage, in this video.
Once you know how to help your customer get the most out of their rig, it's time to seek out the equipment to do it once and do it right.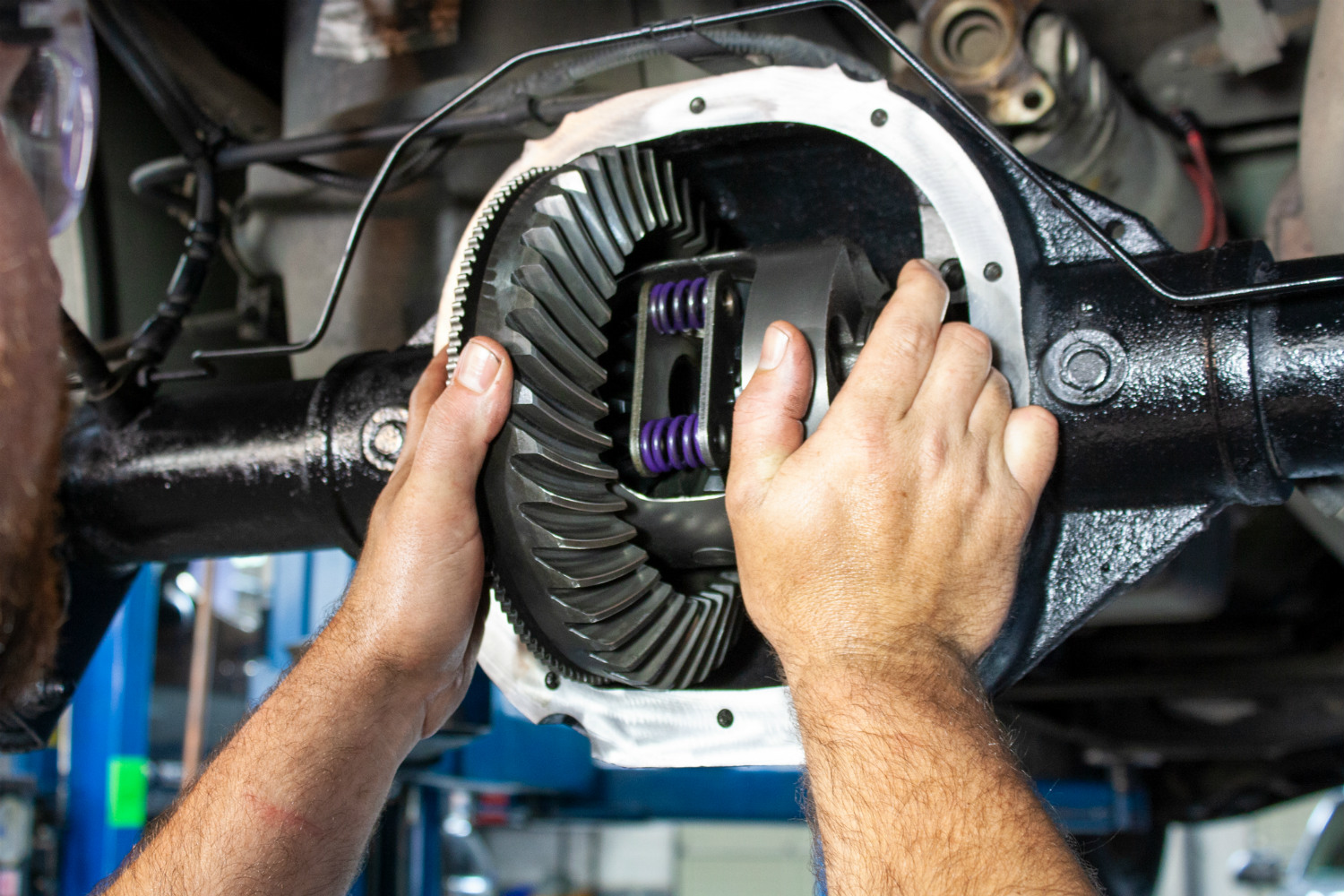 But a proper build doesn't end with gears alone. Upgrades to performance vehicles can take on many different forms, and that could include not just replacing, but upgrading, your customer's axles.
To provide your customer with increased strength and performance, opt for heat treated chromoly axles, like Yukon Gear and Axle's offerings, which come in both 1541 and 4340 alloys. Additionally, Yukon's air-operated, selectable locker will give your customer on-demand traction, which is key when driving on multiple surfaces like sand, gravel and rock. Yukon's Zip Locker provides on-demand traction and 100% traction to both tires with the flip of a switch. Meanwhile, Yukon's mechanical Grizzly Locker is built to engage both tires but allows for disengagement while negotiating turns. The Grizzly Locker is an excellent choice for towing and the best choice for pulling out on a slippery boat ramp. High quality Super Joints top off a quality upgraded build featuring a forged 4340 chromoly cross and oversized trunnions for maximum performance.
The sales and tech support teams at RANDYS are there to get you the right gears and installation kits and provide you piece of mind for your build that your customer will get the most out of their vehicle and spreads the word about a job done right. Call for advice and tech support any time at 866-887-4487 to ensure you're giving the customer the right combination.