Features
Bestop's March Jobber of the Month: STS & Line-X of the Quad Cities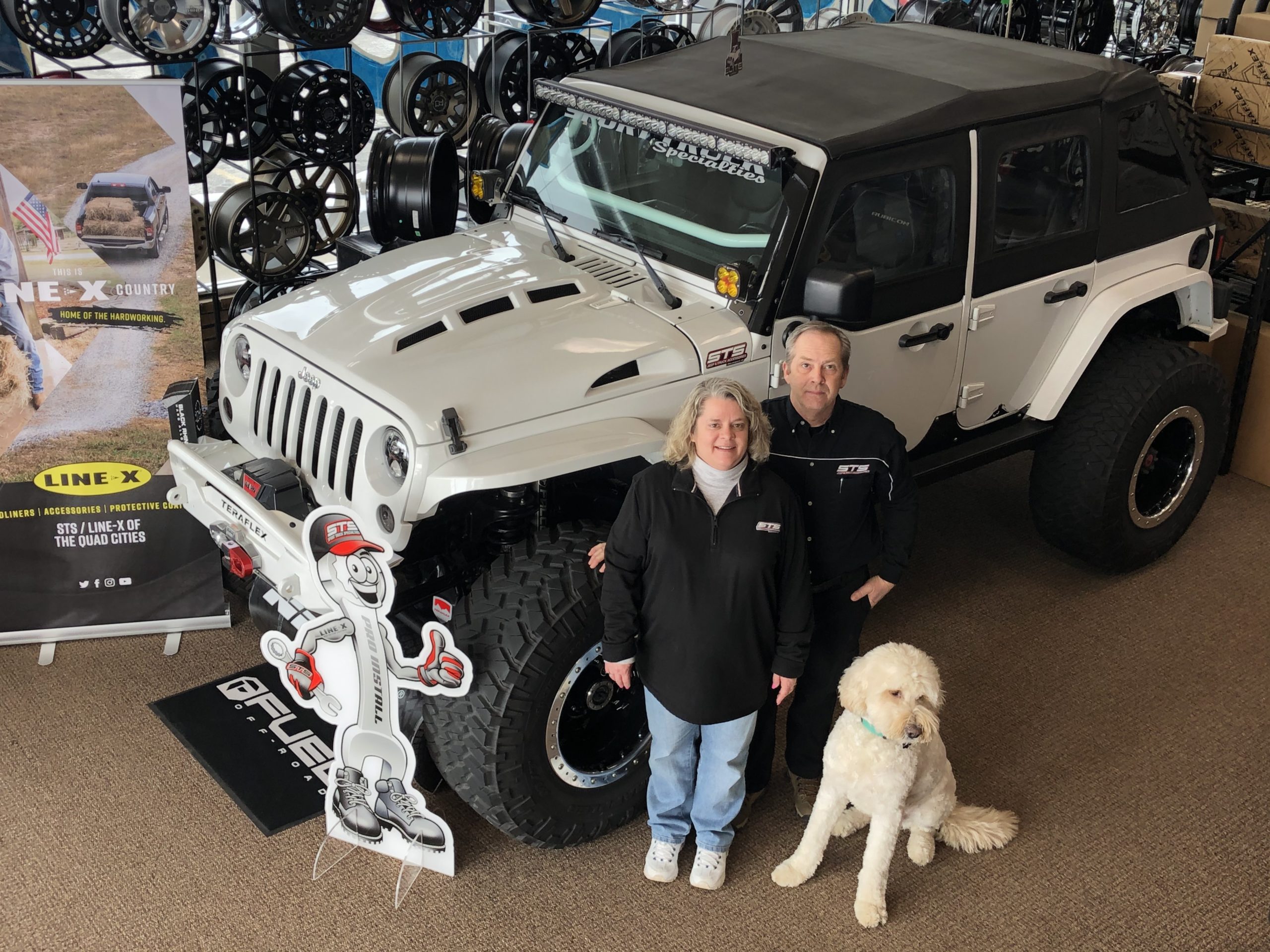 Sonny Dohrmund spent some of the best parts of his childhood modifying vehicles with his father, a car and truck lover to his soul. Fast forward several years later and Sonny now owns and operates one of Iowa's most premier Jeep and truck accessory shops, STS & Line-X of the Quad Cities, "Sport Truck" for short. After starting the shop as a part-time shop in 1985, Sonny decided to go all-in and pursue Sport Truck full-time in 1993.
It wasn't a short road to success by any means, and Dohrmund worked on vehicles himself for seven years before he could expand the shop to include more bays and add employees. Sport Truck now boasts the ability to work on 12 vehicles at once with a staff of 10 and has a fully-packed schedule. In fact, in 2020, the capacity and staff were put to the test. "Our demand was through the roof," says Dohrmund. "Our biggest challenge was dealing with a shortage of parts and setting realistic time expectations for our customers. We just had to prioritize keeping everyone informed."
---
About This Sponsored Content
Bestop, the industry's leading manufacturer of premium Jeep soft tops and accessories, is recognizing one outstanding 'Jobber of the Month' in 2021. For over 65 years, the Colorado-based company has been committed to providing the highest quality, innovation and durability to the driving adventure-seeking consumer.
---
Dohrmund loves to encourage customers to accessorize their vehicle exactly how they want with quality product, whether it be major or minor upgrades. "Quality work and repeat business are the keys to success for Sport Truck," says Dohrmund. "We're in a small community and we sometimes have three generations coming into the shop to upgrade their vehicles with us."
What's the one Bestop product Sport Truck always has in stock? "A Bestop Trektop Glide soft top. I have it on my 2014 Wrangler JK on the floor and it's one of our highest-rated products," says Dohrmund.
Eye-catching vehicles are definitely a shop specialty. In 2018, Sport Truck's JK Wrangler was chosen out of hundreds of submissions to be on display in the Bestop booth at SEMA.
Sport Truck gives back to the community as well, putting a high priority on charity work. Most recently, they worked with Honor Flight Network, a non-profit dedicated to honoring those who served, by sponsoring flights all around the country for veterans to visit memorials.
With the unwavering support of his wife, Brenda, and his numbers guru, Lee, his right-hand man/store manager, Dohrmund plans to continue his almost 30-year tradition of quality work.