Features
Axleboy Off Road Honored as July's 'Bestop Jobber Of The Month'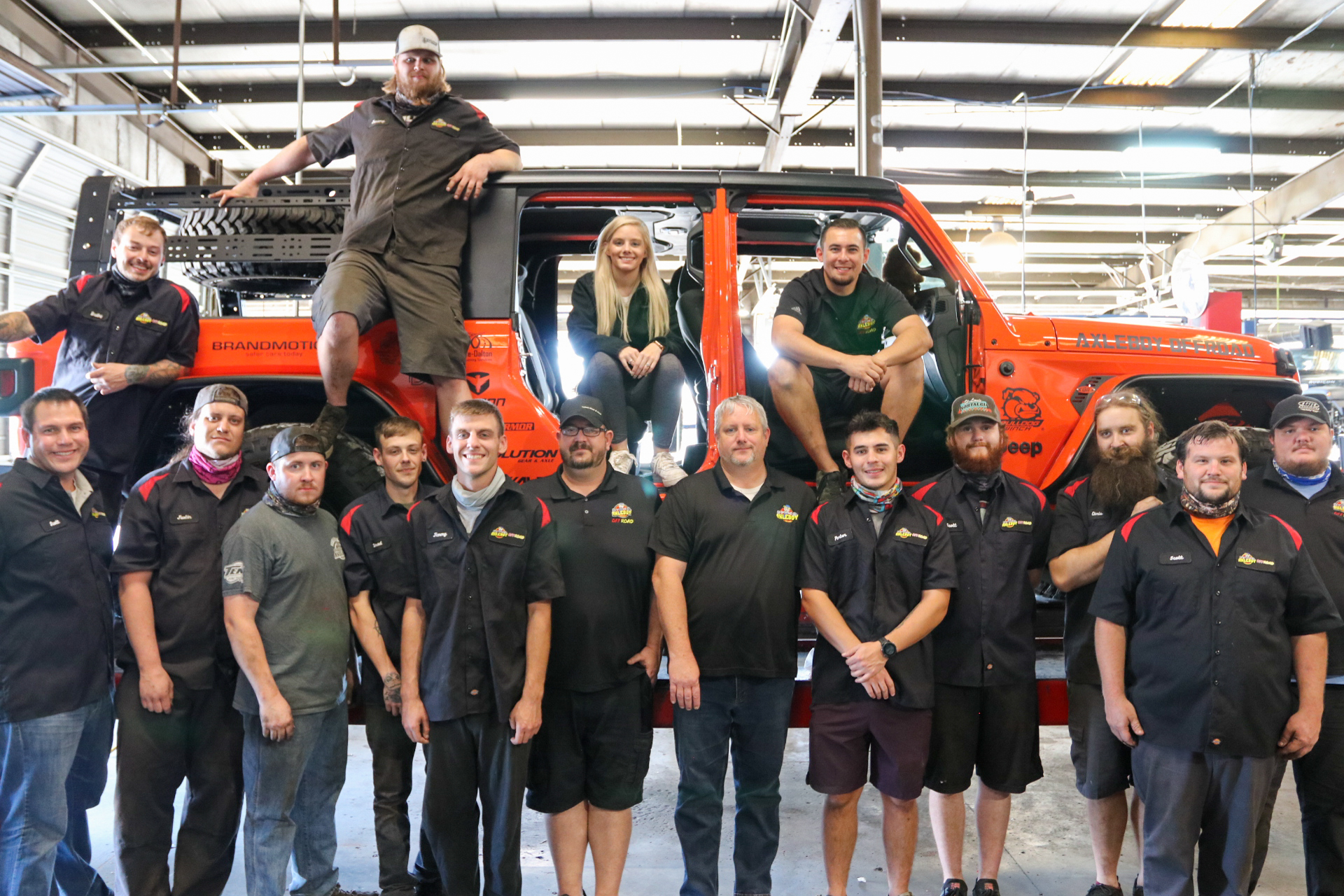 Bestop, a provider of premium soft tops and accessories for Jeep, light trucks and other off-roading vehicles, has named AxleBoy Off Road, based in the St. Louis, Missouri, area, as the Jobber of the Month for July 2021.
Back in the 1990s, eventual AxleBoy founder Scott Carline logged heavy hours as a technician at a Jeep Dealership. He noted more and more modified Wranglers coming through for servicing and, in speaking with their owners, he learned that there simply "was not a lot going on for people who were interested in living the Jeep lifestyle." He talked to his employer about beginning to offer modifications and builds, but there was not a lot of interest.
---
About This Sponsored Content
Bestop, the industry's leading manufacturer of premium Jeep soft tops and accessories, is recognizing one outstanding 'Jobber of the Month' every month throughout 2021. For more than 65 years, the Colorado-based company has been providing the highest quality, innovation and durability to drivers seeking adventure.
---
Around that same time, there was one model in particular that had some issues with front axles. For some reason, Carline became the in-house expert on this specific fix. "Whenever somebody brought one in, the dealership would say 'Send it down to the Axle Boy,'" says Carline. "That's all I did for two years."
The name stuck and eventually Carline decided to leave the dealership to start up his own shop. He brought the nickname with him and called his venture, which he opened in 2004, "AxleBoy Off Road."
Things didn't start out gangbusters for Carline when he opened up his shop. He started out with just two bays and only about 2,000 sq. ft. of space. His wife kept her day job to "keep the money moving."
"We had to run really hard to make it work," recalls Carline. At one point, they had about $50 left in the checking account.
Carline and his fledgling team kept their focus on living the Jeep and off-road lifestyle, advising and truly helping people with their expert advice, "not just selling them stuff."
In addition to their steadfast commitment in those early days, Carline points to another key decision that got them off on the right foot. They sat down and clearly outlined their shop's values at the very beginning. Those values, which are the rules for how they strive to conduct business, became the bedrock for their success. Today, the values are all around the shop. "We keep the values displayed in our conference room, above all the sinks, bathrooms and mirrors," says Carline. "It's solid proof that spending time to go through vision and values pays off."
For nearly 17 years, AxleBoy has remained focused on understanding what their customers need – even if it's not exactly what they want. "Often we were finding that they (customers) were picking the wrong thing," says Carline. "Just picking the thing you see in a magazine doesn't mean that it's the right thing for you."
For example, one product line that they frequently recommend is Bestop soft tops. "In the past, we'd gotten suckered into trying value brands," Carline recalls. "But the engineering and fitment aren't there. If we can't find companies who have similar commitment to quality and their product, we're not going to work with them. We believe that there is only one soft top company, and that's Bestop."
It has also helped that AxleBoy has built considerable trust throughout the community. For starters, their employees (and Carline himself) are avid about off-roading. Second, they are regularly out and about in the Jeep community. About twice a year, they host a "Jeeping 101" course with their St. Louis-based Jeep Club, Midwest Jeepthing. "We take new Jeep owners and spend half the day in a classroom and half the day on the trails," Carline says.
Today, AxleBoy is a far cry from that shop that was down to its last $50. They now have 14 bays, 13,000 sq. ft. of space and 18 employees. Despite how much they've grown and changed, it's their bedrock vision that has stayed the same and continues to drive them forward.
Says Carline, "We're all about helping people to select the right products for their needs, not about making the buck. We describe it as the 'Axle Boy Experience' and we try to deliver the same experience every time."
---
About the Bestop Jobber of the Month Award
Bestop, in partnership with THE SHOP, is proud to honor a "Jobber of the Month" each month. In evaluating potential honorees for "Jobber of the Month," Bestop considers the following: dedication to providing world-class service to the consumer and business partners, commitment to innovation, and involvement with the Jeep and off-roading community. For more information on Bestop, visit http://www.bestop.com/.