Features
Analog Independence in a Digital World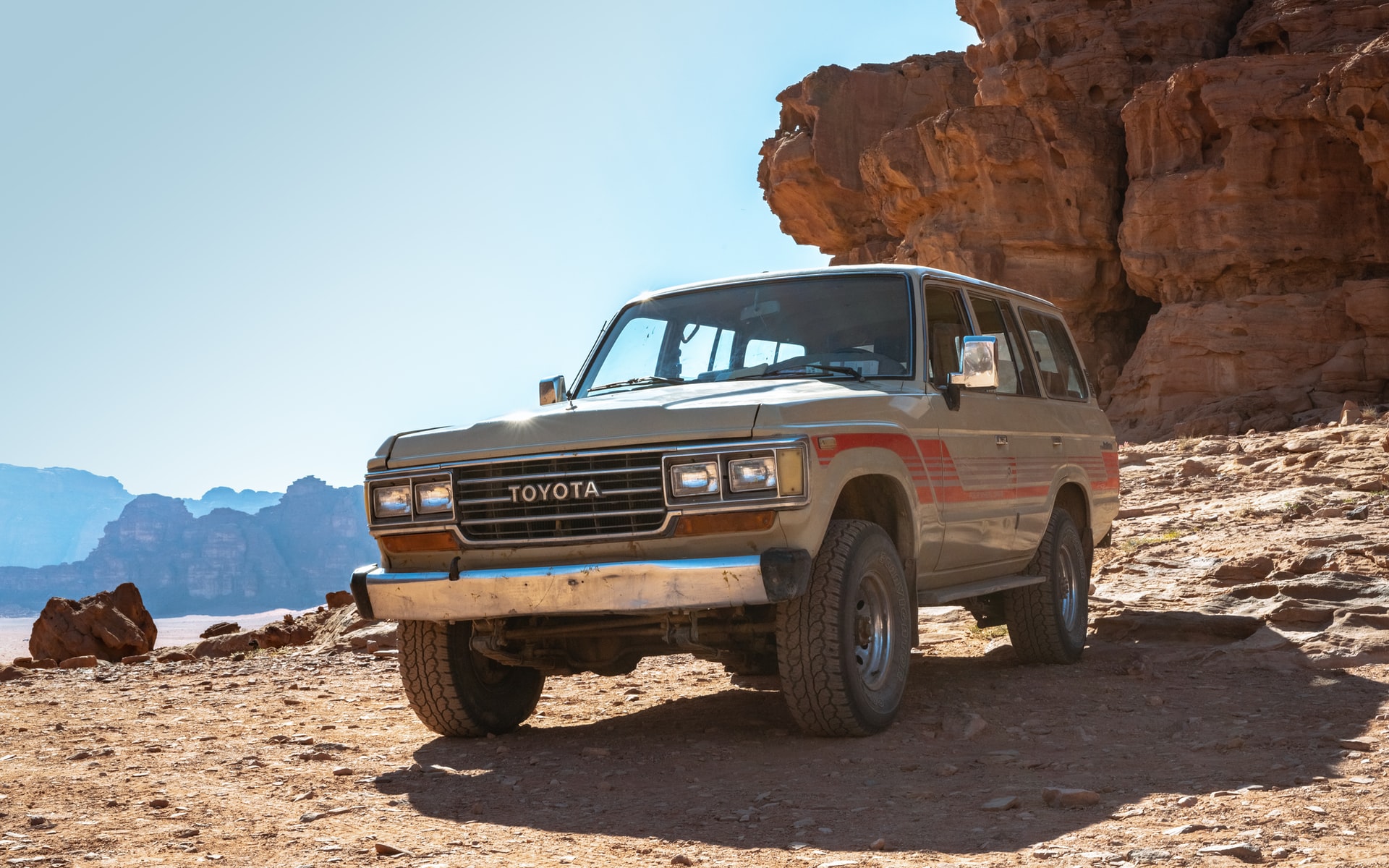 A new car buyer hops into the driver seat of a recent purchase and freezes, momentarily dazed by the dashboard layout. Gauges, climate controls and stereo buttons are replaced with a sleek digital instrument cluster and massive infotainment screen. Just as the driver realizes what looks like a volume knob is actually the shifter dial, a disembodied female voice fills the cabin and politely requests a destination input. Once on the road, ADAS sensors join the chorus, enthusiastically sending up blind-spot warning lights and cross-traffic alarm bells like a Fourth of July fireworks display.
As the tentacles of modern technology wiggle their way into the family vehicle, "unplugging" has never been more important, said Dan Guyer, Keystone Category Manager.
---
About This Sponsored Content
Keystone Automotive Operations is the leading distributor and marketer of automotive aftermarket products and services, uniquely positioned to offer customers and suppliers substantial scale, the most comprehensive inventory selection in the industry, high levels of customer service and innovative marketing support. Keystone is committed to expanding its offerings to meet the ever-growing needs of its customer base, providing them everything they need, when they need it.
---
"When you go on vacation or to the beach, it still takes time to unwind because you're still connected," he said. "It happens faster when you go off-grid. There's no cell service, no buzzing or beeping – and there's just this weight lifted off your shoulders, like you can breathe again."
With OEM vehicle systems becoming more integrated, however, a driver's ability to truly disconnect grows increasingly complicated. As a result, many resourceful auto enthusiasts are finding independence in older-model rides. Low on tech but rich in aftermarket support, these "modern classics" are rising in popularity – with vintage off-road trucks and SUVs leading the charge.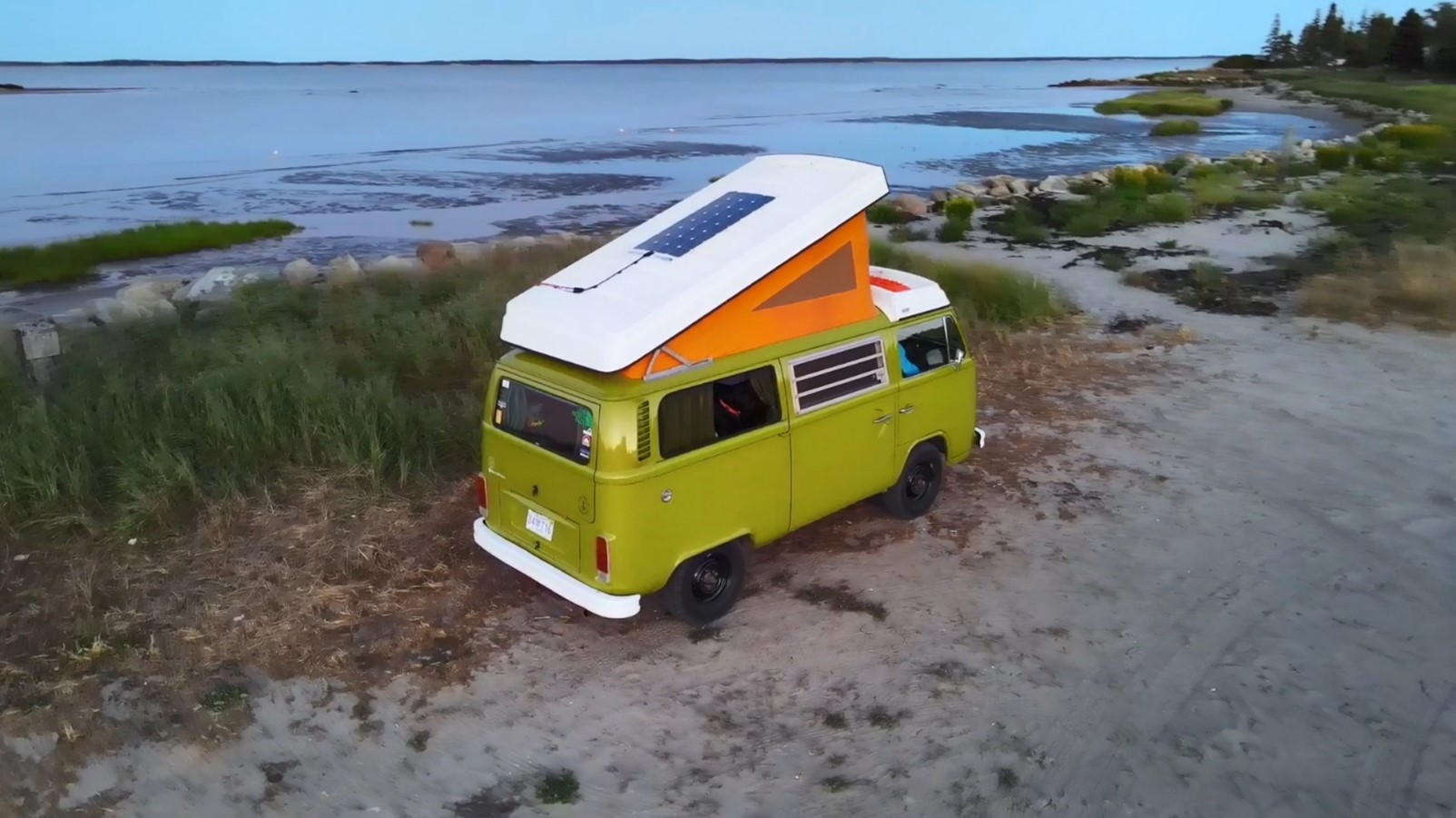 As demand grows for boondocking and adventure camping experiences, many enthusiasts are turning to solar technology as a way to both extend their off-grid excursions and maintain some creature comforts like fans, blenders and water pumps. Companies like Go Power! manufacture a variety of solar solutions to collect and store power, while comprehensive battery management systems from leaders like REDARC help adventurers charge up and keep going.
The Cost of Convenience
Over-the-air service updates and automatic crash response software may provide convenience and safety assurances, but they also track users' telemetry data – constantly. From location and speed, to engine performance and connectivity strength, onboard vehicle diagnostics collect, store, analyze and effectively monetize every facet of the driving experience. Thanks to data mining, the family road trip becomes a real-life case study for marketing departments.
While many drivers will grow desensitized to in-vehicle technology, survey data reveals acceptance does not necessarily lead to proficiency.
In a national survey conducted by the University of Iowa Public Policy Center, 40% of 2,000 participants noted they were "surprised by something their vehicles did while on the road." Interestingly, only 32% of those drivers bothered to find out why – or learn more about the technology. Similarly, in a British Motor Show survey, 35% of car owners said they do not understand how to use the technological features in their own cars, with 20% admitting they used less than half the tech on board. Worse, a 2020 AAA study found a direct – and dangerous – correlation between technological ignorance and unrealistic expectations of automated driving systems.
In addition to tracking software and nanny technology tethering drivers to the grid, today's vehicles are difficult to repair, modify and in some cases, even maintain. On the new Ford Ranger, for example, one must remove three trim clip fasteners and pull back a rubber flap in the vehicle's front left wheel well just to access the oil filter. When exploring backcountry roads or camping in remote locations, such labor-intense processes can mark the difference between "family fun" and "call a tow."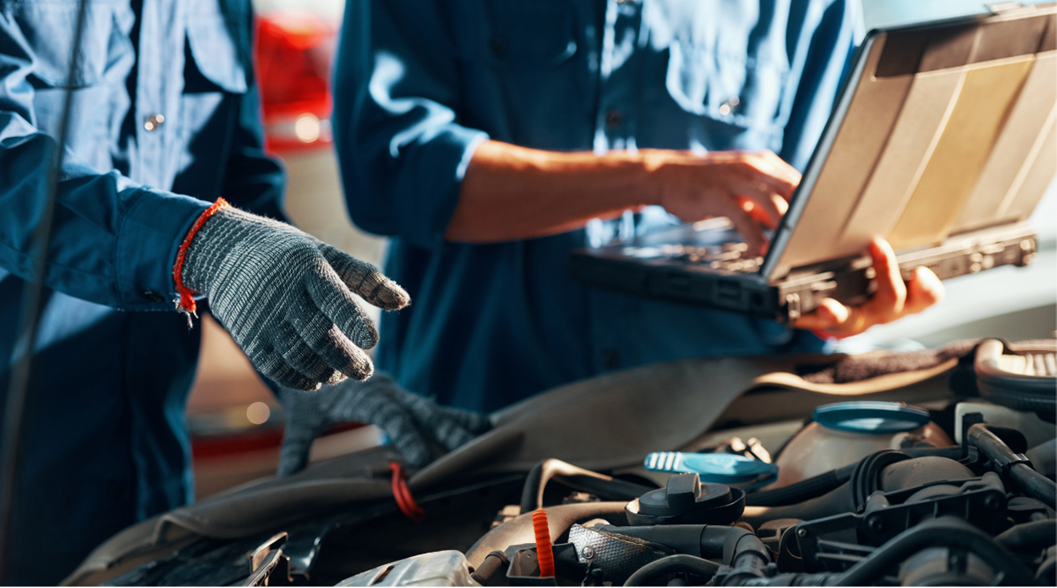 Opting to hand off difficult repairs and modifications to professionals can be a challenge, too. The industry continues to battle a shortage of qualified technicians, resulting in significantly longer wait times for consumers. In August 2020, the TechForce Foundation projected the demand for new vehicle technicians had outpaced the supply of new graduates nearly three to one – an estimate that was calculated before factoring in potential impact from the COVID-19 pandemic.
"If you have an old K5 Blazer or something like that, they're dead simple to work on," Guyer said. "You have three things: spark, air and fuel – that's it. You don't need an OBDII reader to figure out what's wrong with it."
Such simplicity helps eliminate data privacy concerns as well. Modern in-vehicle tracking software cannot simply be turned off, and consumers have no real control over how companies use – or protect – their data. As data breaches become a growing problem, many consumers are warming up to the idea of a vehicle that is incapable of monitoring where they go, who they visit and what route they took to get there. Some new models even employ controversial driver-facing in-cabin cameras that not only detect inattention or drowsiness, but also record and transmit footage.
"Aftermarket innovation provides further versatility," said Patrick Wagenbrenner, communications manager at Keystone Automotive Operations, Inc. "By choosing their own upgrades and accessories, enthusiasts essentially choose their own adventure."
"The aftermarket has opened up such an opportunity to drive these old vehicles out of a barn and into the world," he continued. "These aren't time capsules – they are real cars, driven by real people, having real fun."
Craving Simpler Times
While consumer appetite for vintage off-roaders has been slowly building steam over the past decade, the trend has advanced significantly over the past few years. Well-kept examples of second-generation Broncos, Square Body Chevy trucks, K5 Blazers, International Scouts, Jeep Grand Wagoneers and even '90s F-150s are commanding impressive sums at auction, reaching comfortably into the $40,000-$50,000 range. With open differentials and no traction control, these vehicles may not be as capable as their rugged contemporaries, Guyer said, but they still offer adventure and escape. "Plus, they're just retro-cool," he added.
"Bygone technology of a bygone era still has some appeal," said John Kraman, Director of Company Relations and Lead TV Commentator/Analyst at Mecum Auctions. Unlike Baby Boomers, who relive their era through a collector car, he said the buyers drawn to these half-century-old 4x4s are often younger than the vehicles.
"It is an incredible connect-the-dots phenomenon, because if you look at modern cars, the #1 best-sellers are trucks," he explained. "It makes sense then, that maybe an awakening of the significance of vintage trucks might resonate with today's buyers – especially if they want a cool vehicle to fix up or a second vehicle to have some fun with."
According to Kraman, the generational shift would be impossible without robust aftermarket support. Companies like Dorman Products, Crown Automotive and Omix-ADA have long prioritized OEM-style replacement parts for classic applications, while brands like Painless Wiring, Bilstein and Skyjacker continue to help enthusiasts untangle electrical birds' nests and upgrade outdated suspension systems.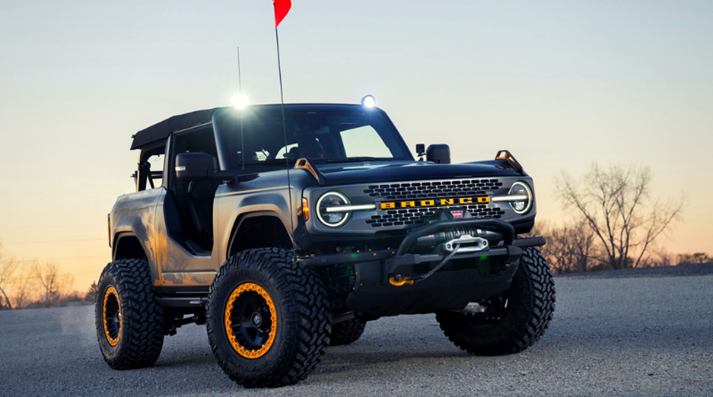 Ford gave the aftermarket a big seat at the table during Bronco development, including collaborating on various Ford-licensed aftermarket accessories. WARN Industries was one such supplier that took a front-row seat to the Bronco's production design, thanks to a longstanding relationship with the automaker. The company's ZEON 10-S winch and mounting system will be offered through Ford Performance Parts as a 2021 catalog option. "WARN winches will undoubtedly be a part of many Bronco builds, just as they are on other adventure rigs," said Andy Lilienthal, Strategic Communications Manager at WARN Industries. "In fact, enthusiasts may have already seen our ZEON winches adorn the front of Ford's concept Broncos."
A growing catalog of parts and accessories not only brings these market segments to life, Kraman said, but also ensures vehicle manufacturers are paying attention. Case in point: a retro-styled all-new Bronco is ready to hit showrooms this summer.
"For a lot of these buyers, this vehicle is their toy," Guyer added. "Rather than buy a hotrod, they go overlanding. It's much easier to justify spending $5,000 on a rooftop tent and accessories when the goal is to go camping with the family and unplug than it is to buy a supercharger."
Power to the People
While the overlanding movement continues to build momentum, traditional hot-rodding across every genre is far from dead. According to Guyer, quite the opposite holds true: the hobby is getting back to its roots.
The "LS Everything" movement has changed the game, he said. "These guys take junkyard motors and drop them into very simple cars with no electronics – old Monte Carlos, Caprice Classics, 2WD Chevy pickups – and turn them into 800-hp sleepers. That, to me, is hot rodding at its purest."
Auction results prove buyers still carry a torch for classic American muscle, but demand – and selling prices – are also picking up for later iterations, namely Foxbody Mustangs, IROC Camaros and even Buick Grand Nationals. A younger pool of bidders is also drawing more interest to the Japanese import scene, with vehicles like the Mitsubishi Evo X, Honda CRX Si and Mazda RX-7 steadily growing in value. Some low-mileage Nissan Skylines and Toyota Supras are already cresting six figures at auction.
"People still crave the driving engagement," Kraman said, noting manual transmission vehicles are also gaining extreme interest – and bringing a premium at auction. He feels this trend will only build as autonomous technology continues taking over certain driving tasks.
According to SEMA data, numbers-match restoration and hot rodding are not going away, but today's classic buyers – and those interested in becoming one – often take a less clear-cut approach to ownership. Restomods continue to grow in popularity, and businesses are seeing a "growing flexibility in terms of what goes under the hood of an older vehicle," noted the organization in its Classic Cars, Modern Markets report.
"Suspension, engine and chassis parts are through the roof right now," Wagenbrenner said. "Whether people are looking to head off-road, maximize performance or just build a reliable driver, handling and comfort are often top of mind."
Shocks are a popular upgrade, Guyer added, as the available options have greatly improved in quality over the years. "Headers, intake, exhaust – it's all available and it's all been developed. Many people choose to add aftermarket stereos as well, so they can have an older ride with Bluetooth capability."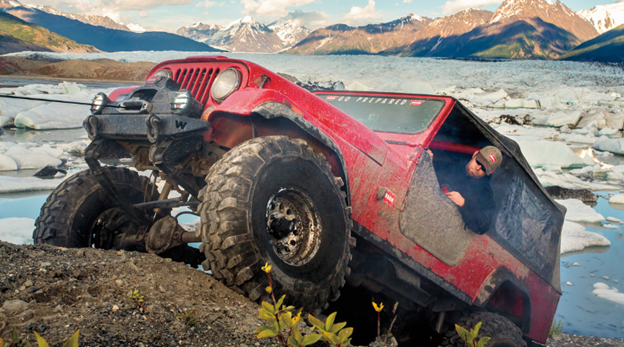 Modifying modern vehicles takes extra-special care, as added products or accessories can interfere with factory ADAS equipment. Changes in suspension, wheel and tire size – even certain types of paint – can impede radar sensor or camera functionality. Such advanced technology poses a large hurdle for experienced technicians, not to mention DIYers and backyard mechanics.
Newly elected to the SEMA Board of Directors, Larry Montante, vice president of category management at Keystone Automotive, plans to leverage his experience and understanding across a variety of industry channels to take a more active role in preserving the foundation of the automotive aftermarket – ensuring enthusiast parts, styling and racing remain relevant and thrive.
Despite modern technology's threats to aftermarket customization, off-grid adventure and the very existence of the internal combustion engine, Montante feels a dedicated industry can find ways to innovate and adapt. The eagerness with which automotive professionals and enthusiasts are embracing older vehicles with strategic upgrades is proof-positive that better doesn't always need to be more complex, he said.
"Even though technology presents a lot of modern-day challenges in our industry, it also means a lot of opportunity," he said. "So, I can't wait to see how all the technologies that surround us can be honed and used to drive further innovation within a passionate industry and SEMA membership."