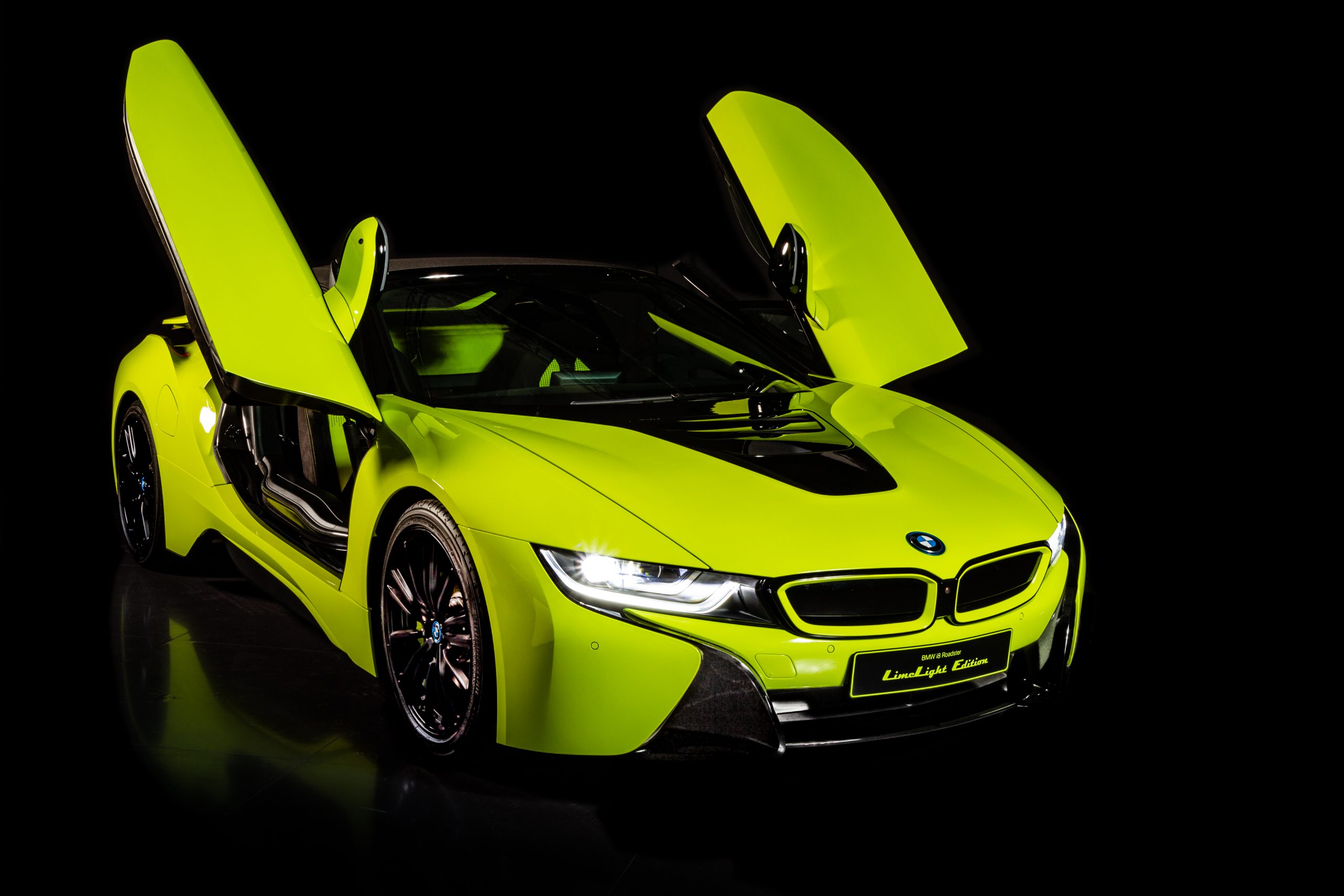 BMW and Alcantara teamed up to create the one-off i8 Roadster LimeLight Edition.
Alcantara and BMW Italy recently unveiled the one-of-a-kind BMW i8 Roadster LimeLight Edition at the Alcantara Concept Store in Milan. A special one-off model, the LimeLight Edition i8 Roadster has a futuristic design, original features and an exclusive, eye-catching black-and-lime color scheme.
Alcantara material, made in Italy, dresses the car's seats, dashboard, door panels and steering wheel in black with contrasting lime accents. The lime-colored fabric, which matches the car's exterior paint, was developed by Alcantara's design department and features a laser-perforated design inspired by the BMW logo.
According to Alcantara, the i8 Roadster LimeLight's embroidered interior logos and contrasting lime-colored stitching emphasize the racing character of the project vehicle, and the Alcantara seats and side panels guarantee a firm grip for sports driving while providing comfort and resistance to wear.
Green in More Than Color
The LimeLight Edition is a hybrid vehicle with a reduced environmental impact and advanced technological features. It has the ability to reach a speed of about 155 mph with only 74g of CO2 per mile, and the Alcantara material used is 100% carbon-neutral.
According to Alcantara, each square meter of material produced by the company has a net CO2 balance of zero. Alcantara became the first Italian industrial company and one of the first companies in the world to achieve a carbon neutrality status in 2009. Certification was provided by TÜV SÜD and reconfirmed in 2019 for a 10th consecutive year.
As for the BMW Group, the company hopes to have 25 electrified models in its product portfolio by 2023. In addition to fully electric plug-in hybrid models, half of the vehicles will be completely electric.