Features
Aftermarket Retail Trends
Seven tips for maximizing sales.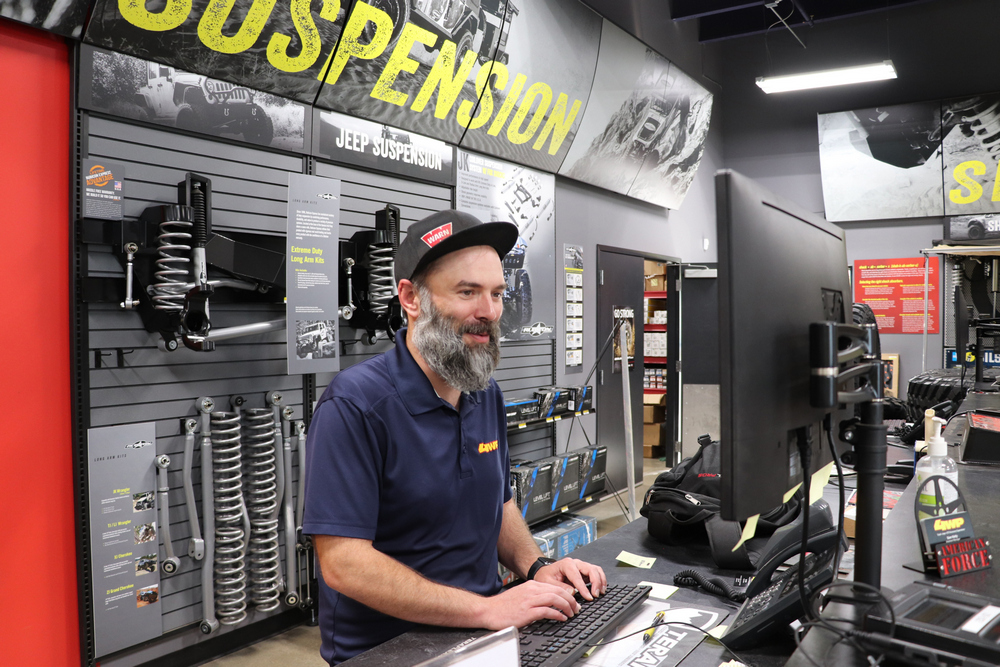 This article originally appeared in the April 2023 issue of THE SHOP.
Emerging from a three-year pandemic, will the boom continue into 2023? Is the market for casual consumers growing, and what can shops do to meet the needs of enthusiasts through education, events and interaction?
Supply chain challenges, inflationary pricing, economic uncertainty and other factors have taxed retailers and squeezed financials. In response, consider starting the new year with a positive outlook and focus on the customer shopping journey.
As you adjust to a new normal, a seamless experience and hybrid shopping appear to be the future of retail. Here are seven easy steps for maximizing aftermarket sales.
RETAILERS AS ADVERTISING SOURCES
Retail brick and mortar stores, along with shop websites, are becoming increasingly important as advertising sources for vendors. Space allocation on your actual and virtual shelves is a bargaining chip that allows you to deepen relationships with your suppliers.
Ad space or advertorials on your website, as part of in-store displays, through mobile applications and on social media will continue to grow as more shops recognize the value this represents to their business partners.
What have been the biggest changes in retailing in the past few years? Due to the pandemic, some retailers may have been dragged kicking and screaming into the digital world. With lockdowns and the resultant material and product shortages, almost every aspect of the aftermarket's retail supply chain—from manufacturing and inventory to delivery and sales—was affected.
One reminder is to keep your doors open to all customers, even if they've purchased elsewhere. Suppose they bought a rooftop tent that's insufficient for the type of weather in your area, or a rack that wouldn't hold the weight?
Never tell them that they bought the wrong product; just show them the differences in available alternatives and allow them to figure out things on their own. They may come back and give you their business later or refer a neighbor or friend.
The internet has changed our industry by default. What started as a reaction to circumstances became an opportunity to transform in a way that's better for shops and consumers.
Online ordering not only made it more convenient, but it has also become a part of our culture.
PERSONALIZATION AT EVERY STEP
First and foremost, customers want to be seen. The basis for personalization is what Meghan Haslemann, AutoNation's VP of marketing, calls "persistent recognition. You must have a methodology to identify who the person is."
Other retailers, from grocery stores to hair salons, recognize customers and their individual preferences. Consumers expect this everywhere, and data drives personalization.
The more these processes become digitized, the more strategists and brands are able to alter consumer behaviors.
One big gap in personalization is when a customer starts shopping online and then comes to your shop to complete the transaction.
If the work they did online is wasted and they must start from scratch, needing to explain their earlier steps to a salesperson can become an exercise in frustration.
Haslemann says there are at least 20 ways to trigger communications based on this data. For example, provide offers for weather-related maintenance or tied to life events such as having a child or buying a different vehicle.
"Shops should deploy customer data that enables them to deliver communications that are personalized and timely," she recommends.
Personalization across the entire experience is now a must-have, adds Andrew Shaffer, automotive industry principal at Treasure Data.
"Customers want you to know and remember who they are, what they've done and what they want. The best shops will leverage data to provide the best experiences."
SOCIAL MEDIA MONITORING
Social media monitoring is about collecting and analyzing information on how people talk about your shop or brand online.
Retailers that are actively engaged on social media better understand data about their customers' sentiments, preferences and attitudes toward their shop and its competitors. Retailers with a large base of followers can use this data to understand the consumer mindset and more accurately forecast trends in behaviors or product preferences.
Monitoring social media and expanding social commerce opportunities can create greater loyalty within your fan base.
What age-old wisdom no longer holds in today's retail environment? That personal advice and service alone will win.
It's more complex than that these days, and you need to have an online presence, embrace social media and be price-competitive because of online transparency.
Think of your shop as the first or last mile when it comes to the customer experience. The two most important elements are training and culture.
TARGETED CUSTOMER BASE
Want to deliver a seamless experience across all shopping methods, including online, in-store, or through mobile devices, social media and livestreaming? Providing this type of shopping journey requires merging consumer shopping data across every business function into a format that anyone within your shop can view and understand—from sales and marketing to store operations, service, human resources and finance.
Data must be consistent and accurate if your strategy is to be relevant to your core market. This data allows for precise personalization for individuals and segmented groups of customers.
STORE DESIGN SHIFTS
Store designs have become vitally important over the past two years as retailers adjust showroom sizes and dabble in experiential retailing, including more square feet and new features. These features include shopping initiatives such as curbside pickup, fulfillment from stores and pickup in-store, all of which have become the norm.
Keep things in perspective. You can accessorize and add to your sales based on your floor space. If you have a huge sales floor, for instance, you could stock camping tools and equipment, and even outdoor apparel.
However, if these displays impede your ability to showcase top-selling truck caps, for instance, you'll have to question how much the sale of more camping blankets or axes will contribute to your bottom line.
RETAIL REDUCTION
Some predict we'll see consumerism slow down this year, reducing retail reliance. The notions of repairing, recycling, reusing and thrifting are growing.
Some consumers are starting to buy less while becoming more cognizant of product lifecycles. As Gen Z earns more money and becomes more influential in voicing its preferences with dollars, companies focusing on sustainability will win.
Pre-owned products, recycling and reusing are becoming more mainstream and increasingly expected by consumers. How this impacts the automotive industry has yet to be seen, as some parts can be recycled and reused and others simply can't due to wear and safety concerns.
The challenge in selling products to a younger generation is that it may not want to own as many material items and prefer to rent rather than buy. In this case, rental programs such as Go Camp might be an alternative to convert casual consumers into enthusiasts.
WORKFORCE RESHAPING
One of the industry's biggest ongoing challenges is hiring and retaining good employees. Most shops may have already offered everything they can in the way of compensation and incentives to attract top talent.
Margins have been killed by freight costs and shops can't afford to pay higher wages. Hiring good people with experience is hard. Hiring people with experience, common sense and sales ability is even more difficult.
What you lack in dollars may be balanced by passion for automotive pursuits. For example, if you can teach someone how to overland and give them confidence and a sense of security and adventure, then they may become overlanders for life. A shop without a way to teach is not able to provide a full experience and spark passion within its staff and for its customers.
You can also leverage your knowledge. Just as aftermarket parts and accessories offer an edge to shops who can articulate the need for these items, you can teach your staff to become experts. If you cater to racers and performance enthusiasts, it's important for your employees to have this expertise.
Imparting your knowledge and proficiency is another way to retain employees. The old adage about choosing a job that you love and never having to work a day in your life is true when you make it an unforgettable experience.
When it comes to retail sales, the customer journey remains center stage as the year revs up and shops look to the future. An end-to-end positive experience is what will keep customers coming back.