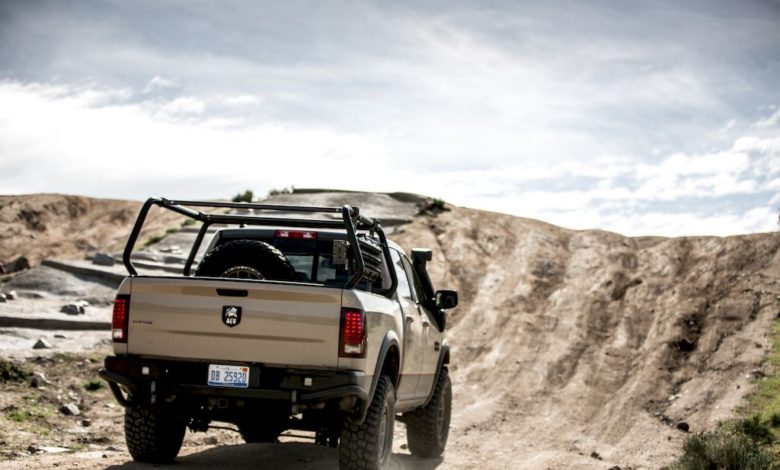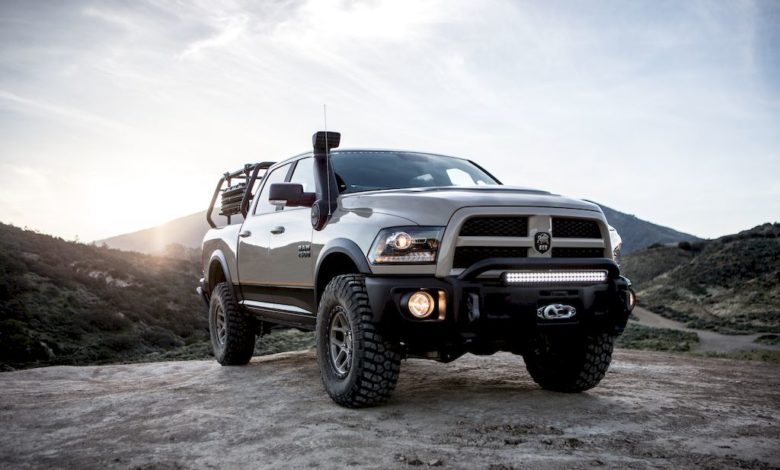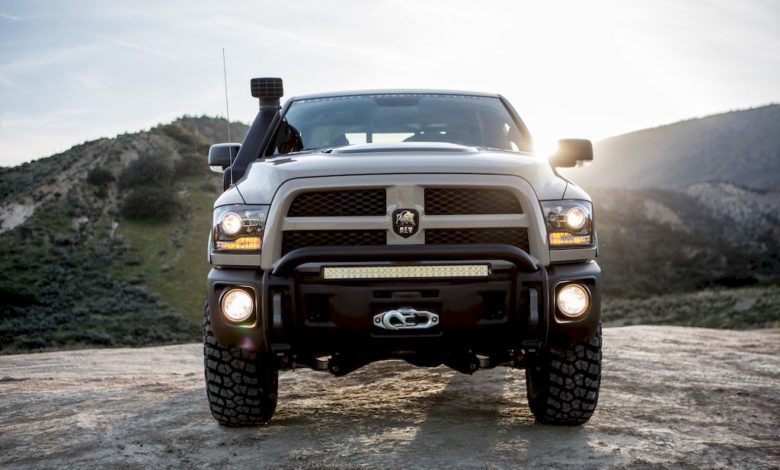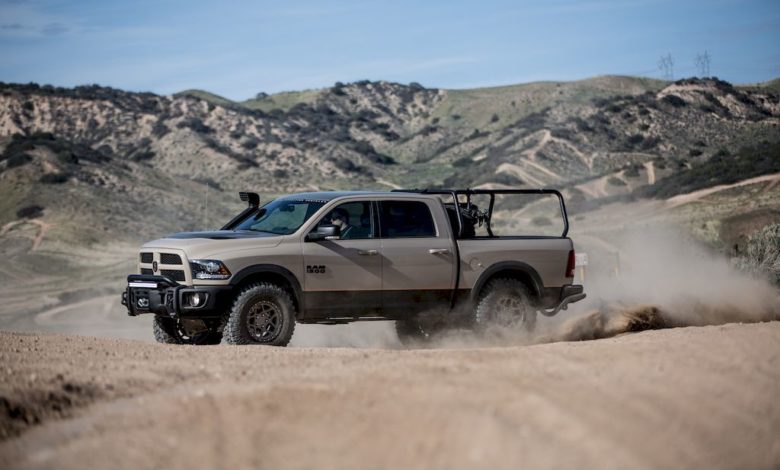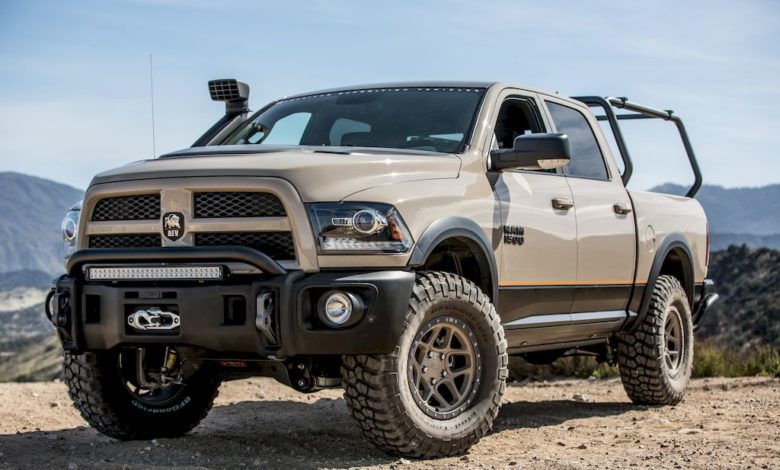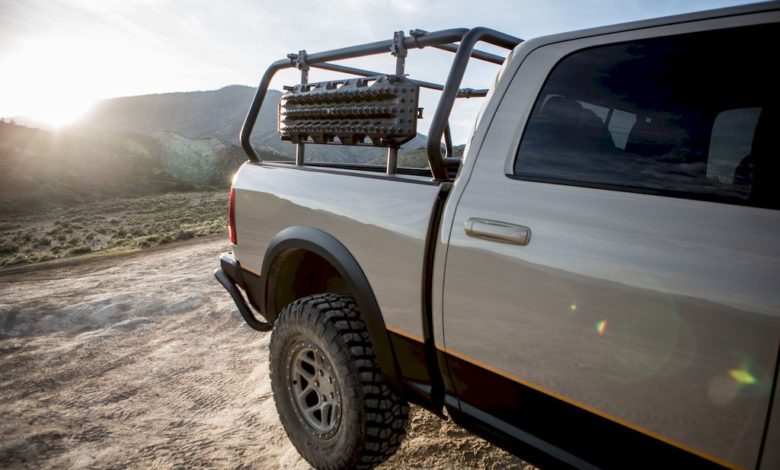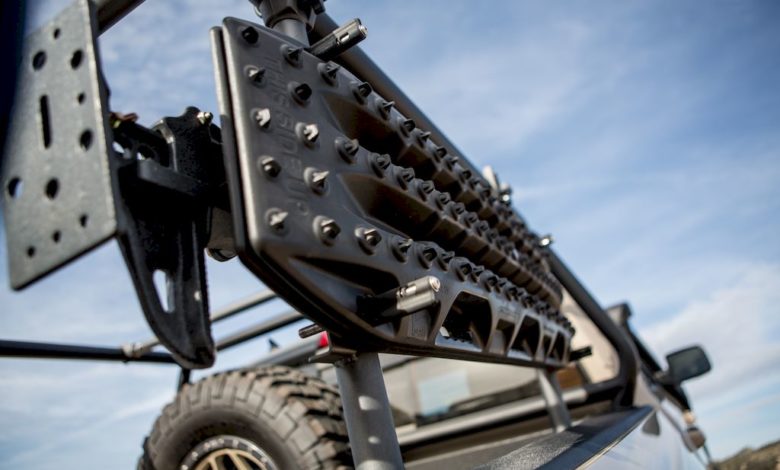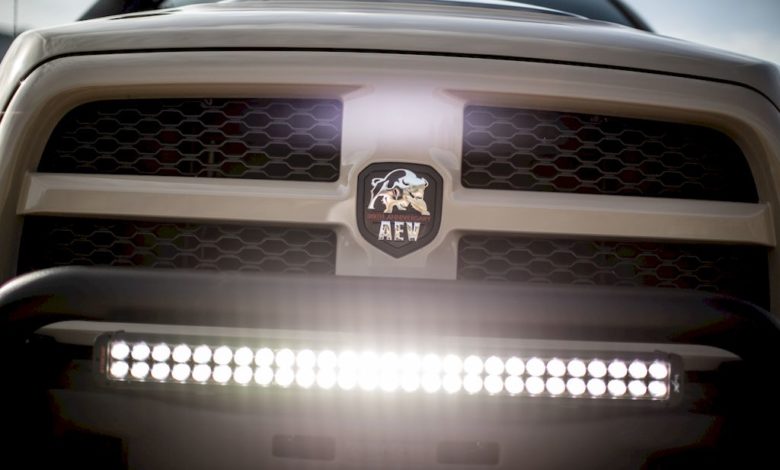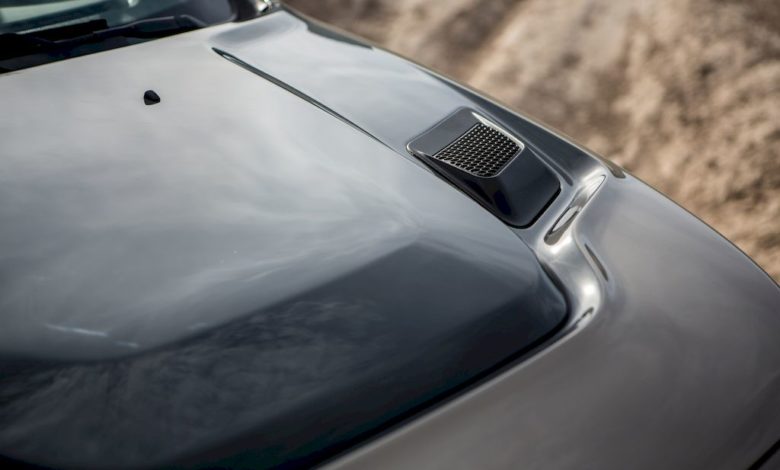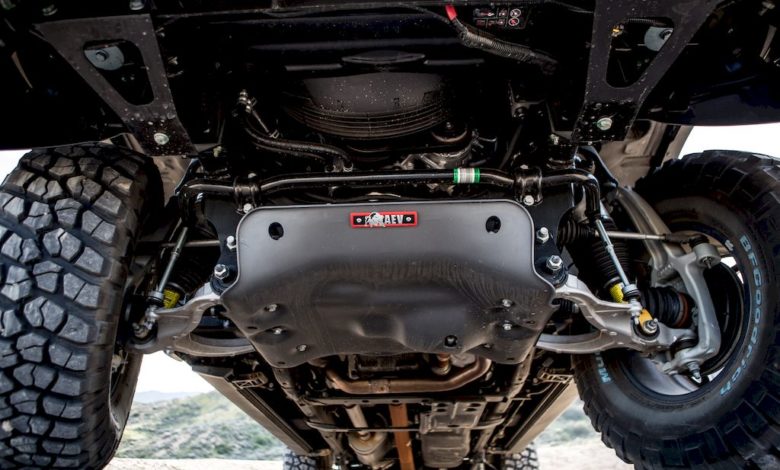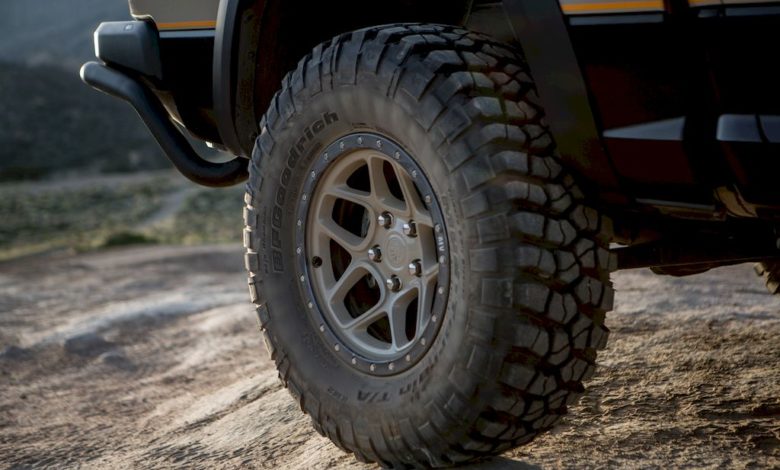 American Expedition Vehicles (AEV) has set its sights on the Ram 1500 for its latest creation. The company's half-ton Recruit proof-of-concept vehicle was created for off-road performance while maintaining factory ride and handling.
The Recruit's 4-inch DualSport-SC suspension is its marquee upgrade. AEV offered an existing 4-inch lift system for the base Ram 1500 and used the Recruit vehicle to prototype and validate a kit for the factory-option Air Ride suspension, standard on the Rebel trim-level vehicles. This kit increases off-road wheel travel by 3 inches upward (jounce) and 1.5 inches downward (rebound).
AEV retained the factory front Bilstein air struts and rear air bags, using raised mounts and spacer brackets. Extended-length Bilstein 5100 shocks were tuned by AEV specifically for the Ram 1500 Air Ride system. Carryover components from the existing Ram 1500 4-inch DualSport-SC kit include AEV-engineered steering knuckles, made from military-grade A206 T4 cast aluminum to substantially reduce unsprung weight. A massive AEV 4mm stamped-steel skidplate protects the front suspension without compromising ground clearance.
The Recruit Ram concept vehicle features several of the company's accessories: AEV bumpers, a Heat Reduction Hood, the 4-inch DualSport-SC suspension system, the raised-air intake, 18×8.5 AEV beadlock-style alloys, 37×12.50R18 BFGoodrich KM2 mud-terrain tires, fender flares, and an AEV Grille.
Other additions include Vision X LED lighting, BFGoodrich KO2 all-terrain tires, and AMP Research Power Boards.
Inside, the Recruit's upholstery was upgraded to with leather, accented by custom embroidery. An AEV Switch Pod also adds easy ergonomic control for the auxiliary lights and accessories. Further, an AEV ProCal Module was used to reprogram the Recruit's computer and speed sensor to function correctly with the 37-inch tires. The bed includes a rack and slide-out tray.