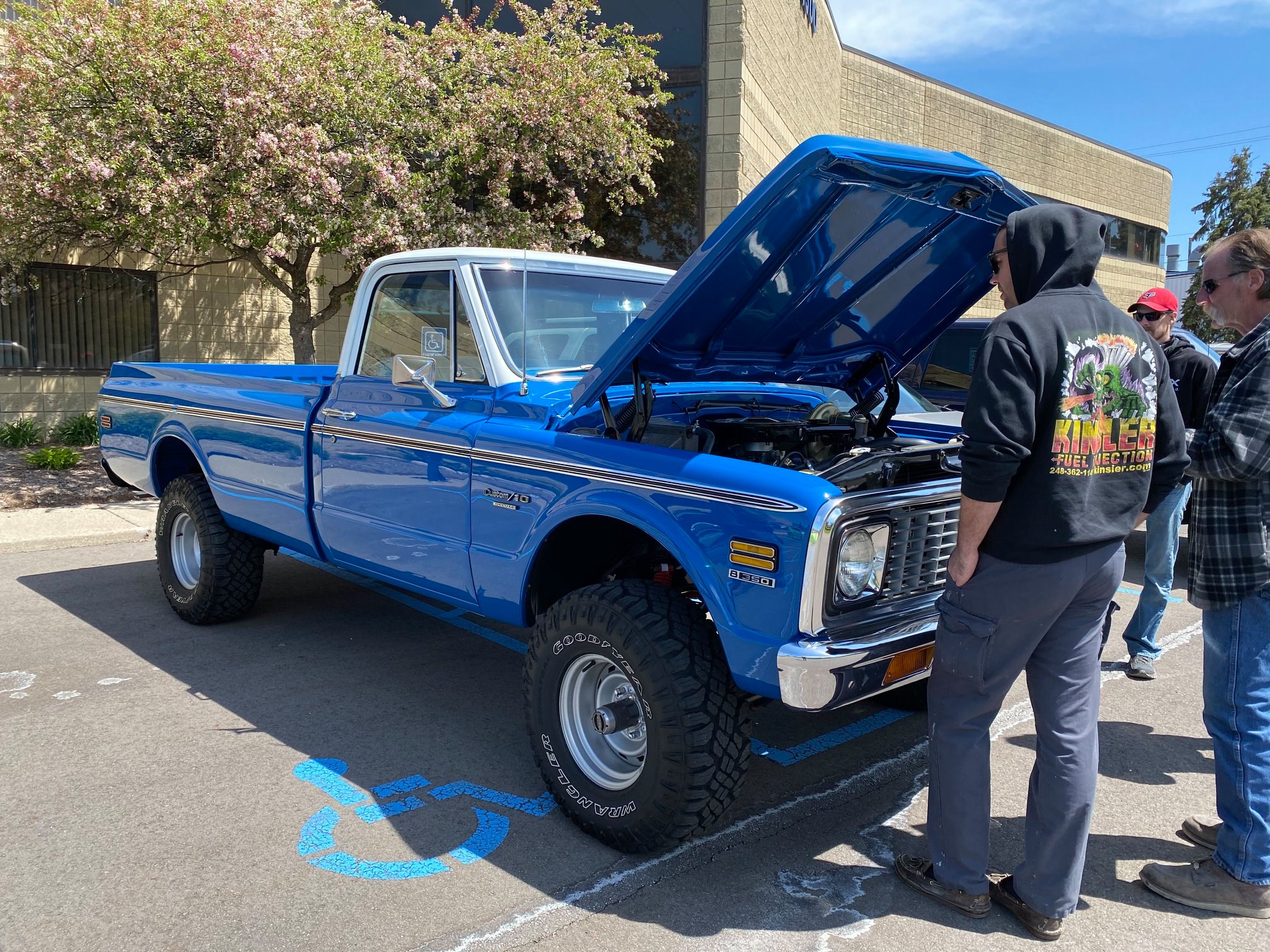 On what finally felt like a spring day in Eastern Michigan, the sound of performance engines (and a few squealing tires) could be heard up and down Hamlin Road in Rochester Hills on Wednesday. During the COVID-19 crisis, while stay-at-home has driven some people stir crazy, a group of auto enthusiasts decided it was simply time to drive. It was an unofficial "Afternoon Cruise" located in an area near Detroit that is home to the big automotive manufacturers and suppliers to the industry.
"We thought it was a cool idea, so quite a few of our staff members participated," explained Prefix Corporation Founder Kim Zeile. "The area is slowly beginning to open back up, and this was a safe and fun way to get some cool vehicles out and interact with fellow car enthusiasts."
When could you ever imagine enjoying an event like this in the middle of the week, in the middle of the day, and have people show up?
Prefix provided the parking lot, as well as a food truck for people to grab a quick lunch. The mix of cars was an eclectic variety of European cars, Jeeps, motorcycles, sports cars and hot rods. There were just under 100 cars that took part throughout the afternoon, but for those that did, it meant a little taste of feeling back to normal. After all, not much can compare to the freedom of rolling down the windows and going for a drive in your favorite ride.