Features
A Look Inside the Lucas Oil Fabrication Shop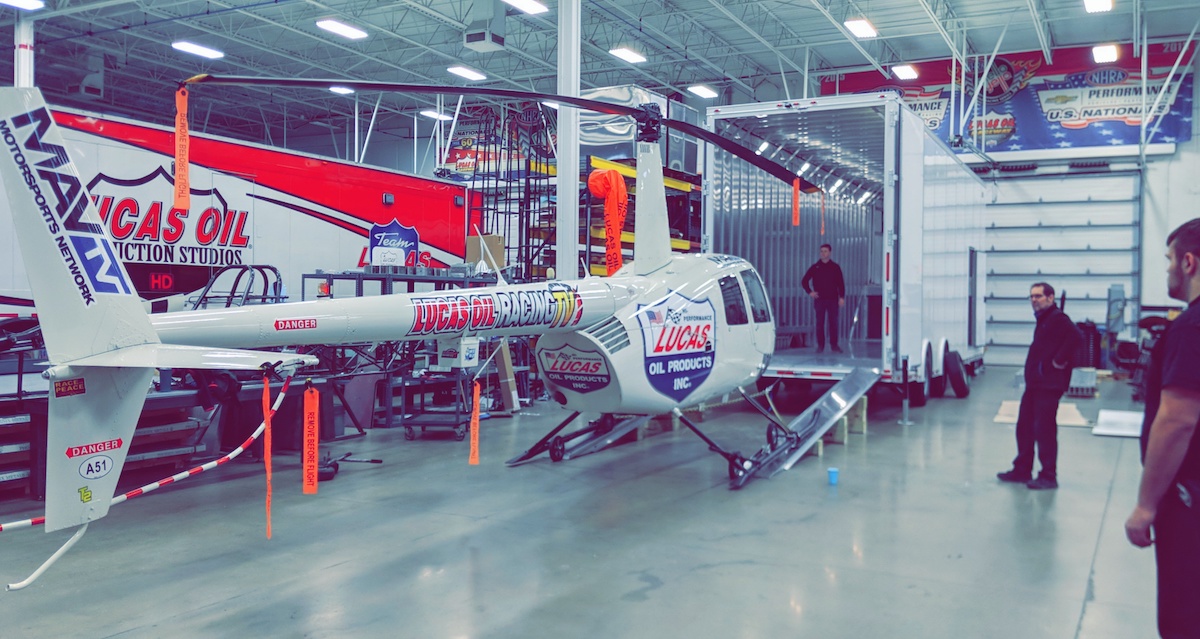 Lucas Oil Fabrication, "The Fab Shop," is a professional metal fabrication and welding operation that specializes in custom hot rod builds, chassis fabrication, welding and other general fabrication needs. During the inception of The Fab Shop in 2013, the team's first project was to create an in-house Top Fuel dragster chassis for Morgan Lucas. The custom chassis saw immediate success with Morgan and generated high interest from other professional race teams. With countless national event wins and multiple championships, The Fab Shop continues to produce custom chassis and a wide range of fabrication solutions for professional race teams and consumers.
"The craftsmanship and quality from the team at Lucas Oil Fabrication is unparalleled. They have brought another level of expertise and detail to our Top Fuel chassis that has equated into nearly 40 race wins in 3 seasons for our team. For Torrence Racing, Lucas Oil Fabrication is the only choice," said Steve Torrence, 2018/2019 NHRA Top Fuel Champion.
In addition to the almost 20 Top Fuel dragsters built, The Fab Shop has also worked on vehicles in Rallycross, Circle Track and other motorsports. Some notable past projects include a 37′ Plymouth street rod built for Forrest Lucas, the infamous Dragweek 57′ Chevy Wagon belonging to Top Fuel driver Richie Crampton and a 56′ Chevy owned by well-known hobby racer Joe Barry.
Following the 2016 race season and Morgan Lucas' decision to retire from full-time racing to pursue the role of VP of Sales with Lucas Oil – he has since been appointed President of Lucas Oil Products – Morgan committed himself to expanding The Fab Shop's consumer sales, Lucas Oil says, and in order to achieve the desired level of growth, it became apparent that expanding outside of the racing and motorsports industry would be required.
Today, while Lucas Oil Fabrication still works on racing-related projects such as manufacturing new UTV components and street/strip roll cages for door cars, the talented team routinely develops a wide range of non-motorsports products for customers large and small. From promotional builds and displays for trade shows to sanitation disposal components and marine parts, nothing is out of reach. The Fab Shop team even rose to the challenge of building additional production line conveyors to help ramp up the production of Lucas Oil's Hand Sanitizer in direct response to the COVID-19 pandemic.
"Our success as a full production metal fabrication and welding shop is largely attributed to our hard-working crew at The Fab Shop. Their commitment to going above and beyond with every custom order shows in our products' quality and the reputation the shop has earned over the years. Thanks to our team, The Fab Shop is the leading fabrication and welding shop in the racing industry and continues to expand its clients outside of motorsports," says Morgan Lucas, President, Lucas Oil Products. "We look forward to the future and are confident that we will continue to grow and provide quality products for each new and existing customer, one part at a time."
In efforts to meet a wide range of custom fabrication and welding needs, Lucas Oil Fabrication continually adds new pieces of equipment to its arsenal, Lucas Oil says, and is staffed by a team of eight. With the addition of two water jet machines, two CNC machining centers, presses and shears and various pieces of welding equipment, The Fab Shop's capabilities have grown exponentially to include, but are not limited to:
Tig / Mig welding
Mill / lathe / precision machining
CNC machining
5-axis water jetting
CAD drawing
General fabrication / bending / metal forming