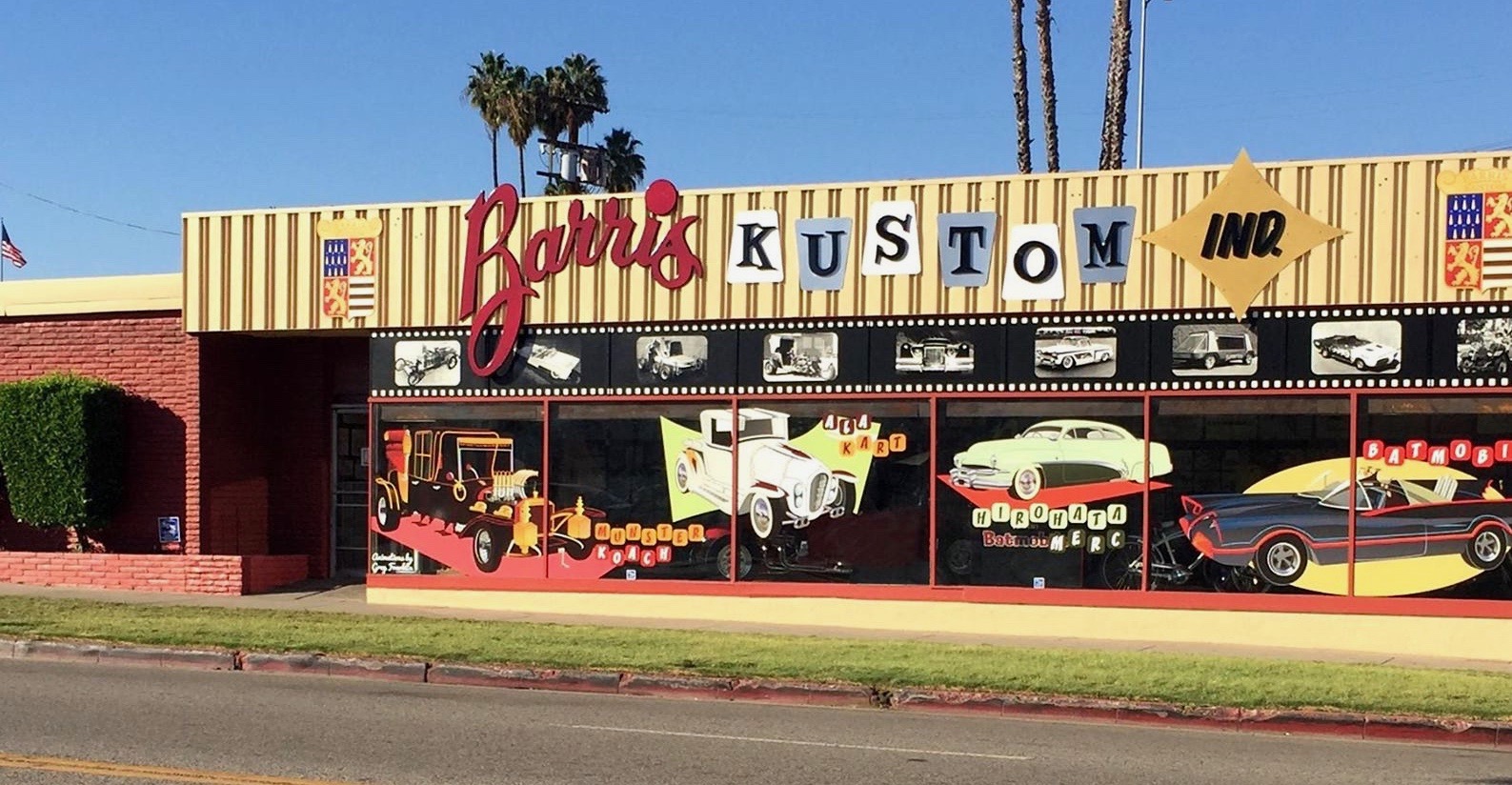 It all started some 61 years ago when George Barris' wife, Shirley, found a new, larger place for George and the Barris Kustom Industries crew to build the ever-growing number of custom vehicles. The move to the new building, located at 10811 Riverside Dr. in North Hollywood, soon paid off, as there was enough business to keep the shop busy.
Fast-forward to 2021, and the 10,000-square-foot commercial property is up for sale. Daughter Joji Barris-Paster, son Brett, Joji's husband Barry and their son Jared have kept the business going since George's passing in 2015. When asked about the current situation–the building is up for sale–Joji expressed this: "It's not the same without him; we can only do so much."
The birthplace of the Batmobile, the Munster Koach and countless others is considered hallowed ground for custom car lovers worldwide. Once inside, the walls are plastered with historical photographs. Even the restroom had cool car "wall art." And in nearly every photograph, George is pictured with the car. Those George doesn't appear in, he took himself.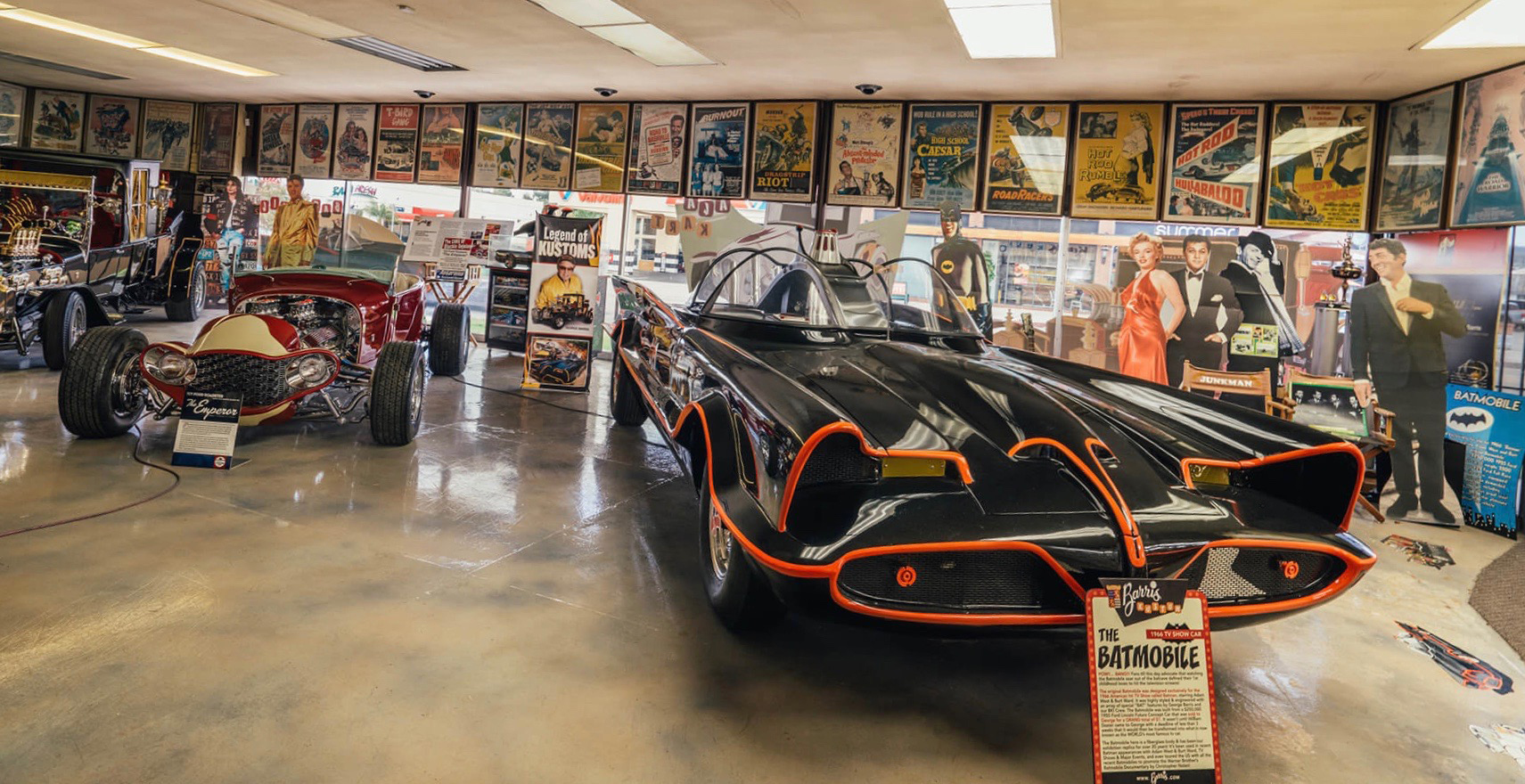 When a newspaper reporter went into the office of the Barris Kustom facility in 2005 to do a report, here's how it was summarized in the page: "To walk into the ramshackle headquarters of Barris Kustom Industries in a forgotten corner of North Hollywood is to be assaulted by mementos from 60 years of building some of the most outrageous cars ever to cruise the street and screen. On the walls are hundreds of faded photos, including Barris riding shotgun with a young Elton John as he scoots around in a bug-eyed golf cart."
For those who set foot into the Barris shop, it was obvious in the first moments that George was very popular in the world of entertainment. The list of celebrities that contracted George to make modified cars for their personal use is a "who's who" of Hollywood during that time period. Elvis Presley. John Wayne. Bob Hope. Frank Sinatra. Dean Martin. Jerry Lewis. James Dean. The Beatles. The list goes on and on. Barris' shop was a hangout for famous names and, surprisingly, many of those celebs used cars as a means of getting away from the rigors of moviemaking and television work.
While there is hope that someday the Barris memorabilia and selected historically significant vehicles will be displayed in a location open to the public in the Oxnard-Ventura area, as per plans the family has currently, it's good to take one last look at the famous Barris Kustom shop before it's gone.