Features
5 Ways to Bring Truck Shells to the Current Truck Owner
Sponsored by LEER Group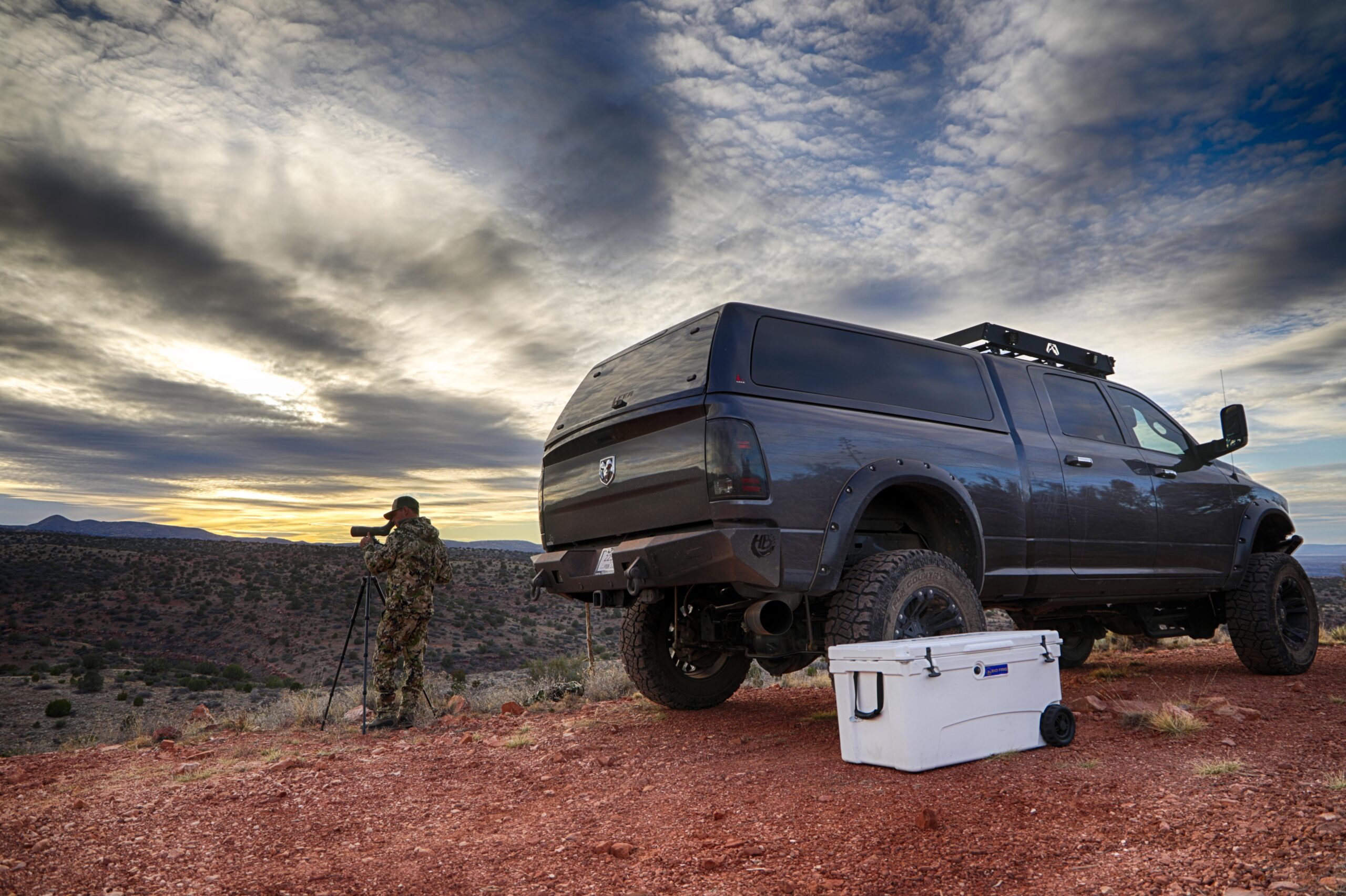 There is no denying that today's truck market is a tumultuous one. There's a lack of new vehicles readily available on dealer lots, and current prices are hitting higher and higher marks. Many "standard" consumer vehicles are now settling into the six-figure range. This leaves tons of current and prospective truck buyers seeking to upgrade their current vehicle or buy a used option.
Here are five ways to reach and entice those consumers who are looking to get the most out of their current or used pickup.
Promote the Change in Vehicle Dynamics to Your Customer
Carefully consider who your customer is, and what their aim is in upgrading their truck. Preferred add-ons will cater to their lifestyle, hobbies, family size and career.
Outdoorsmen and Hunters
Avid outdoorsmen know that with today's competitive hunting draws and crowded outdoor spaces, they have to be on their A game. Hunters are using truck shells to push deeper into the wilderness, getting their gear to sites that are typically inaccessible to most weekenders.
Even casual explorers are taking advantage of the ease of mobility with truck shells, using them to haul all sorts of recreational items in an aerodynamic and secure fashion. We've seen them used for:
Bikes
Kayaks and canoes
Overlanding equipment
Fishing poles
and more
Best of all, if the rain gets too rainy or the sun starts beating down too hard, a truck shell can provide adventurers with a comfortable space to rest or grab a snack.
Family Campers
More and more, we see LEER shells being adopted for use as a haul-along shelter. Without having to pull a trailer or set up a tent, campers can be more mobile than ever. For families, this can make camping with kids a much more accessible activity. It can also provide peace of mind for people needing a secure spot for pets during travels, with a truck shell providing the perfect mobile kennel that keeps animals comfortable and out of the weather.
Female Truck Owners
Women represent approximately 16% of the market – and that segment is rapidly growing. Consider her routines, along with issues and concerns that women face on the road. Extra storage space and accessories such as clothes hangers mean that packing up is a much easier task. A truck shell can also provide a safe changing place for beach visits or hiking trails. Tinted windows can allow her visibility outside, while offering visual security inside.
Truck and Gear Security on the Road
It's clear that truck shells can cater to any owner's lifestyle needs and personal desires. Beyond that, it can make object transportation easier and safer. Without a truck cap, items in an open truck bed are vulnerable to theft and exposure to the elements.
People Spending More Time – and Putting More Gear – In their Truck
With current travel trends favoring quick camping vacations and weekend road trips over long hauls or flights, many customers are using their truck to store valuable gear. Extra protection for their items is a priceless addition. Not only will a truck cap protect their things from prying eyes, but it will also deter potential burglars by making it far more difficult to access.
A truck shell also offers benefits for travelers beyond theft protection. With a truck shell they'll increase their storage space, gain additional protection from the elements and the ability to haul larger items. Truck shells are a great way to keep belongings safe and dry, while also freeing up space in the cab. That extra room in the seating area may even allow bring extra passengers for multigenerational travel!
Worksite Uses
Whether your target customer works on construction sites or relies on photography equipment to capture media for clients – a truck shell can make their lives easier. Farmers can haul hay, feed and tack while contractors can move their tools from site-to-site. With secure storage, they can transport their gear back and forth in a safe, secure environment. As an added bonus, they can even use their covered bed as a cool space to hangout if their job has them spending a lot of time on the road.
For the ultimate in accessibility, people can even install a BEDSLIDE within their truck shell so they can pull out the whole length of the bed. This is a phenomenal on-the-go workstation, table, accessible storage space and more. When your customer realizes they can reach their items without reaching through the windows or ducking to climb around, they'll be sold!
Ascertaining your customer's ideal activities on the road will help ensure that you customize their truck for their specific needs. Customers want what fits their life, and a truck shell can do that – no matter who they are, where they reside, or what they do for a living.
---
About This Sponsored Content
LEER Group is a collection of companies that together, make it North America's largest manufacturer and supplier of fiberglass and aluminum truck caps, tonneau covers and truck accessories. Headquartered in Indiana, LEER Group has manufacturing plants in Indiana, California, Oregon, Pennsylvania, Washington and Mexico, along with more than 1,300 independent dealers across North America.