Features
4WP Team Members Participating in Rebelle Rally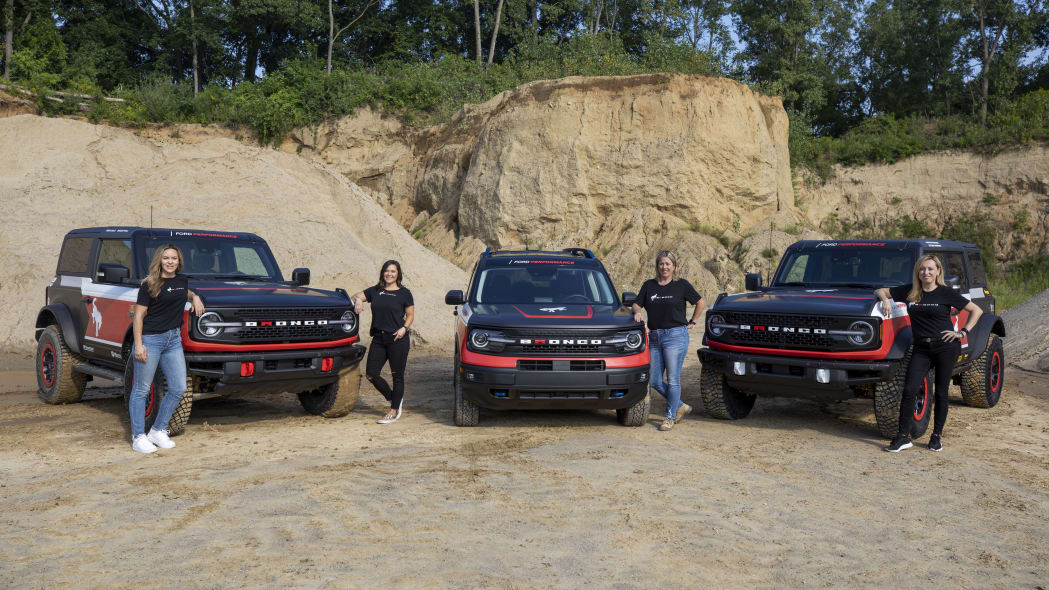 4 Wheel Parts (4WP) team members Tori Bundrandt and Kathryn Reinhardt will compete in the 6th annual Rebelle Rally off-road competition this October in partnership with Ford, the company announced. Bundrandt and Reinhardt will take on the eight-day race behind the wheel of a four-door 2021 Ford Bronco Badlands fully outfitted in 4 Wheel Parts Factory accessories.
The Rebelle Rally is a women-only, eight-day off-road race through the Nevada and California desert.  Competitors must navigate the race using only a compass and a map to find their way to the 2,000-km finish line – no GPS allowed. The event will start near the Hoover Dam on Oct. 8, wind its way across rugged terrain in Nevada and California, and finish at Imperial Sand Dunes in California Oct. 16. Participants spend their nights at designated checkpoint basecamps along the way.
Competing together in the 4×4 class, Bundrandt is a marketing specialist at 4WP with 15-plus years of off-roading experience, while Reinhardt, the 4WP director of retail marketing, has over 10 years of experience rock crawling.
Bundrandt and Reinhardt are one of three two-women teams who will compete in a Bronco two-door, Bronco four-door and Bronco Sport at the October event. Last year, professional off-roader Shelby Hall and navigator Penny Dale piloted a Bronco Sport to a win in the X-cross class at the Rebelle Rally. Hall and Dale will compete this year in the 4×4 class in a Bronco two-door, while professional off-roaders Melissa Fischer and Cora Jokinen take the wheel of a Bronco Sport to compete in the X-cross class.
The Bronco Sport and Bronco four-door are Badlands, while the Bronco two-door is a Wildtrak. All three are outfitted in race livery inspired by the Bronco 4600 stock class race vehicle that will run in the ULTRA4 stock class off-road series this year.
You can follow Bundrandt and Reinhardt's Team #131 via social media @4WheelPartsOfficial or #4WPRebelles.