Features
1964 Ferrari 250 LM Wins Amelia Concours de Sport Best in Show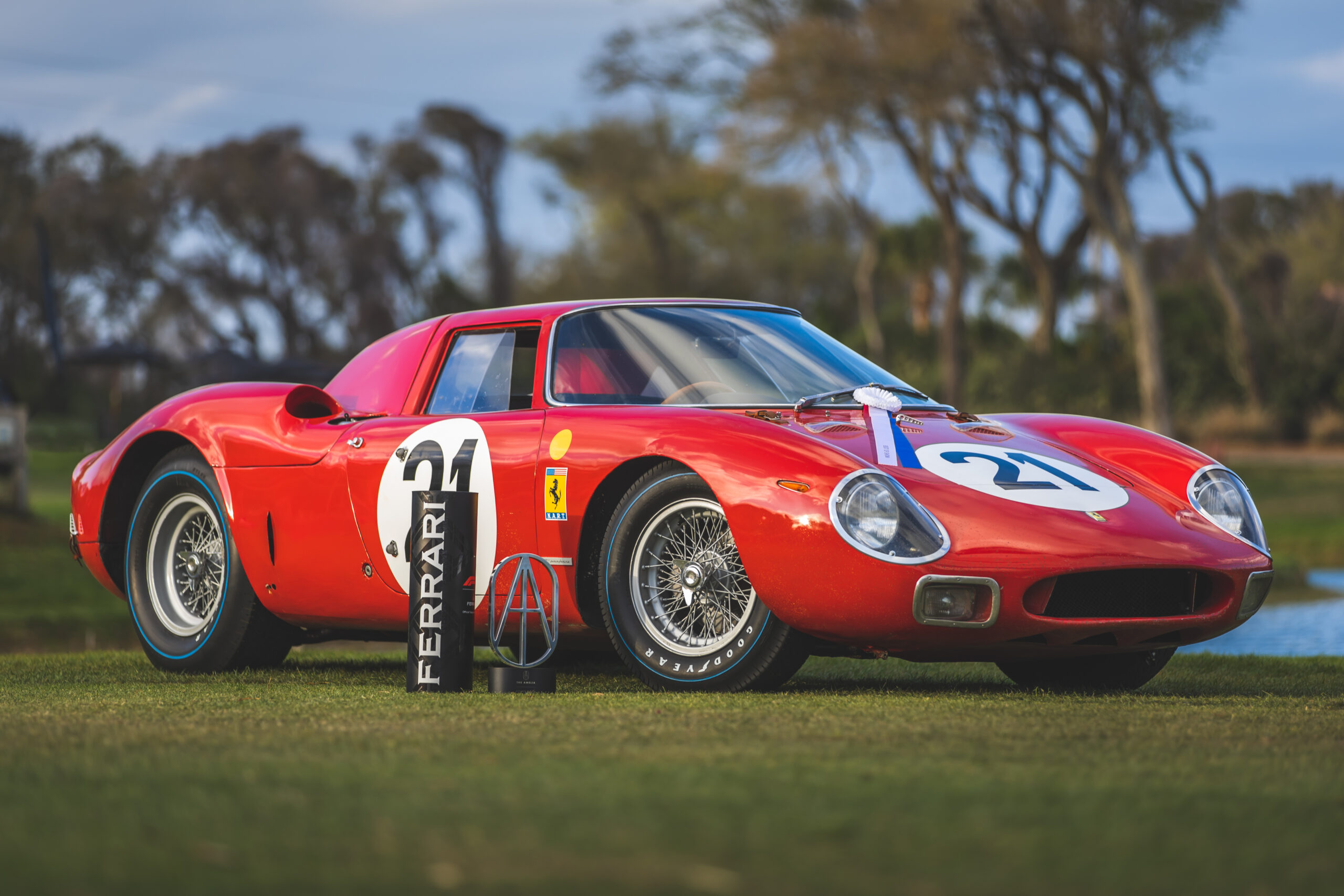 The Amelia Best in Show Concours de Sport was awarded to a 1964 Ferrari 250 LM displayed by Indianapolis Motor Speedway Museum of Indianapolis, Indiana, event organizers announced.
The museum provided the following history of the car:
While most of the attention at the 24 Hours of Le Mans in 1965 focused on the battle between the "factory" team entries of Ferrari and Ford, it was a privately entered, one-year-old 3.3-liter V-12 Ferrari 250 LM that caused a major upset by winning when the favored entries encountered difficulties. Entered by Luigi Chinetti's North American Racing Team (NART), American Masten Gregory partnered with future world champion Jochen Rindt of Austria for the unexpected win. The pair completed 347 laps of the 8.365-mile circuit, averaging 120.944 mph over 24 hours. This victory was the last time a Ferrari won overall at Le Mans. In the years after its 1965 victory, this 250 LM competed at the 24 Hours of Daytona in 1966 and 1968. It returned to the 24 Hours of Le Mans in 1968 and 1969, before its final race at the 1970 24 Hours of Daytona, where it finished seventh. Shortly after its final race, the Indianapolis Motor Speedway Museum acquired the Ferrari 250 LM.
"This win is very special and was a complete surprise," said Jason Vansickle, vice president, curation and education, Indianapolis Motor Speedway Museum. "Obviously the car speaks for itself – the last Ferrari to win outright at Le Mans, and it's just one of the many prestigious cars we have at the Indianapolis Motor Speedway Museum."