Features
1932 Ford Roadster Wins America's Most Beautiful Roadster Award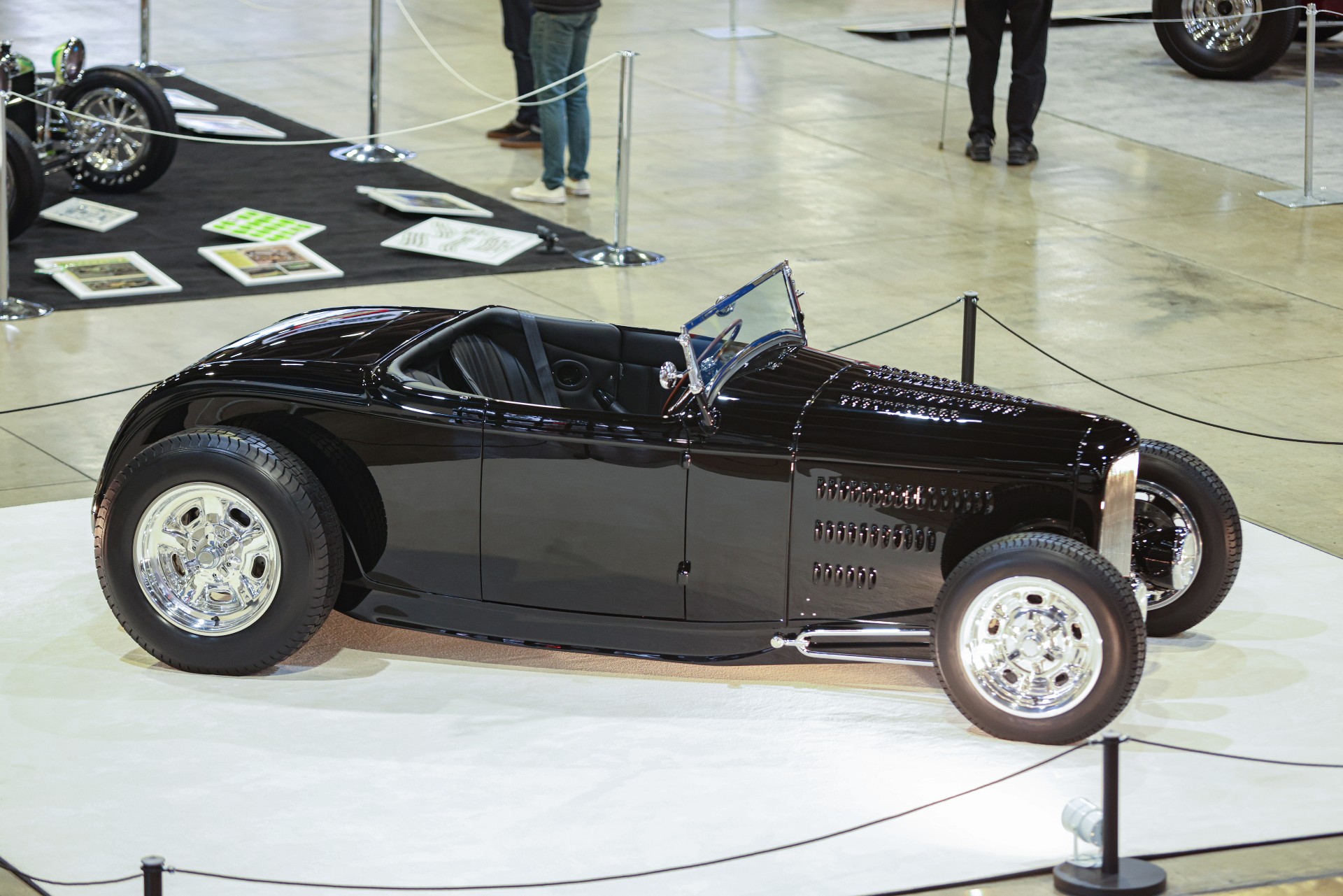 An owner-built 1932 Ford Roadster won America's Most Beautiful Roadster and a 1960 Buick Invicta Custom claimed the Al Slonaker Memorial Award at the 2023 Grand National Roadster Show in Pomona, California, event officials announced.
Open to all 1937-and-older U.S.-production-based roadsters, roadster pickups, Phaetons and touring cars, this year's winner, a 1932 Ford Roadster, is owned and built by Jack Chisenhall and bested eight other contenders to take home the title's $12,500 prize provided by Automotive Racing Products (ARP).
The AMBR-winning Deuce, built by owner, designer and fabricator Jack Chisenhall at his shop in San Antonio, Texas, has been decades in the making. Its traditional style and tasteful lines contribute to its exceptional overall look, ultimately winning it the "most beautiful," the judging panel made up of seven designers, builders and experts, said.
Inspired by Tony Capanna's Dodge-powered Indy car and hot-rodder Jackie Howerton, Chisenhall began envisioning what would become the "Champ Deuce" in the late '80s and had Thom Taylor render what would form part of the build's plans in 2000. The Ford frame was fixed to a predetermined ride height on May 10, 2017, and the body mounted to the frame shortly afterward. The car eventually went to California, where Darryl Hollenbeck handled the body and paint, Sid Chavers built the interior and top, and Roy Brizio and Brizio Street Rods provided project support, finish details and final assembly, Chisenhall said.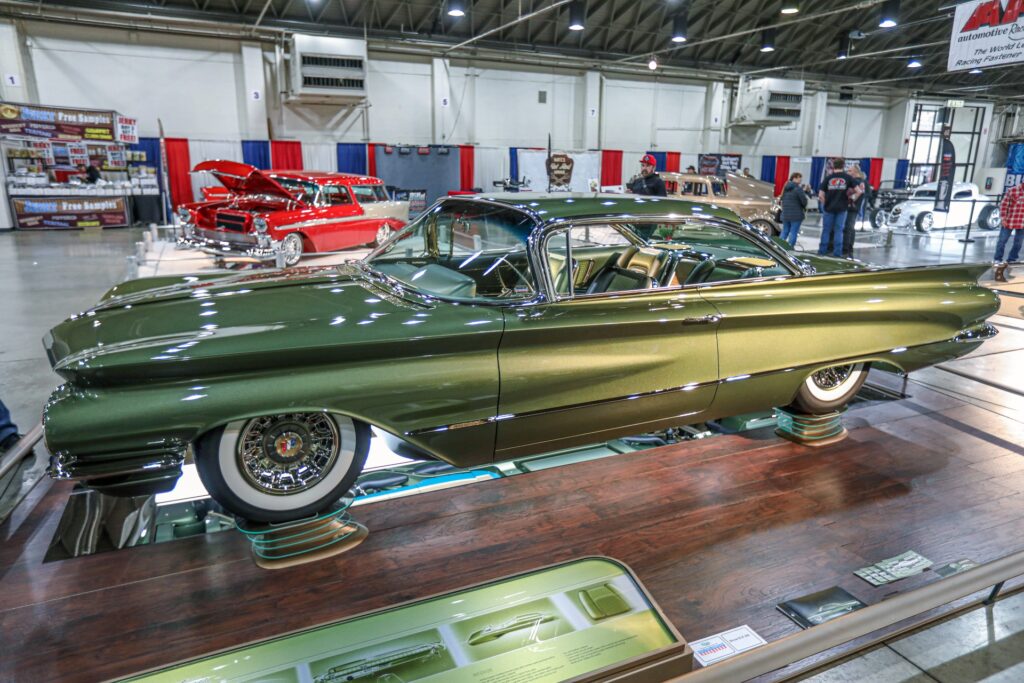 The Al Slonaker Memorial Award is dedicated to the memory of Al and Mary Slonaker, who founded the Grand National Roadster Show in 1949. The award has been presented to the best non-roadster vehicle at the show each year since 1974, event officials said. The winner of this year's award is a 1960 Buick Invicta Custom owned by George and Angela Eliacostas and built by Bennington, Nebraska-based CAL Automotive Creations, which also received a $12,500 prize.
The winning Jet Age-inspired 1960 Buick Invicta Custom features a centrifugally supercharged Buick 401 Nailhead V8 with smoothed and polished block and heads. The two-door hardtop's interior boasts rare Invicta Custom hardback bucket seats with custom pearlized leather and woven aircraft carpeting. Paying homage to the Boeing B-52 Stratofortress, its body lines are sleek and the brass trim is CAD-designed and precision machined, the builders said, and also features a one-piece machined rear bumper.
"The caliber of vehicles in this year's awards was simply outstanding, and we are honored some of the best in the business continue to choose the Grand National Roadster Show to unveil their builds to the world," said John Buck, owner of Rod Shows and producer of the Grand National Roadster Show. "The 'Champ Deuce' and 'X-60' Invicta bested an incredible field of contenders to take top honors and join their place in Rod Shows history."
Click here for more information on the 2023 Grand National Roadster Show and the complete list of 2023 award winners.