News
WELD Racing Appoints Wheeler as VP Sales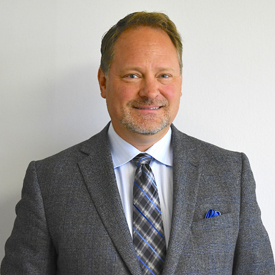 WELD Racing has appointed Tim Wheeler as vice president of sales for OEM and special markets.
Wheeler, with almost 30 years of automotive aftermarket experience, will lead the sales team at WELD Racing's Troy, Michigan-based office. He will grow the company's presence by exploring new business opportunities utilizing the WELD Racing, MOMO, ADV.1, and other brands within the company's extensive portfolio, to the original equipment manufacturers, tuner/specialty shops, and vehicle upfitters across the country.
"We are extremely fortunate to have someone with such extensive and exemplary OEM and aftermarket automotive background as Wheeler," said Norm Young, president and CEO of WELD Racing. "Wheeler has a proven track record of getting results and working with strategic partners to grow the business."
Wheeler, prior to joining WELD Racing, was the vice president of global vehicle sales and performance parts at ROUSH Performance. He worked with over 400 active Ford dealers globally in all major continents.
Wheeler also previously served as vice president for Delphi Product and Service Solutions and worked to promote the Delphi OE quality value proposition through partners such as AutoZone, NAPA, O'Reilly Auto Parts, and other outlets.
"I'm excited to draw on the innovative designs, engineering, and manufacturing capabilities that the entire portfolio of brands can offer customers," Wheeler said. "There's over 100 years of combined performance heritage between WELD and MOMO and its honor to work with such iconic brands that reshaped the industry."