News
Volant Performance Athletes Bring Home Two Championships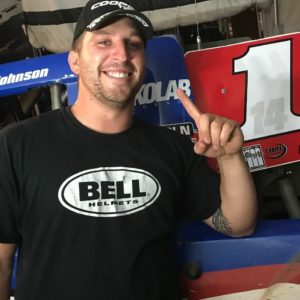 At the onset of 2017 Volant Performance embarked on a new marketing strategy by working with two athletes as brand ambassadors placed in front of its core consumer base of off-road and outdoor enthusiasts.
Throughout 2017, Brandon Palaniuk, a Bassmaster angler, and TORC driver Luke Johnson represented the Volant Performance brand at their respective events nationwide. Both athletes soon showcased their talents before turning in top career performances.
Palaniuk's year ended with six top-12 finishes and the championship title of Bassmaster Angler of the Year (AOY), marking the best year on tour yet for the Idaho native. Meanwhile, Johnson found his way to the top step of the box four times, while notching 10 total podiums on way to securing the TORC Series PRO 2 Championship.
Palaniuk spent the 2017 season logging tens-of-thousands of miles on his Volant Performance-equipped Toyota Tundra on his way to 12 Bassmaster events.
Johnson's season took a different path to his first TORC Series Championship. As the year started, Johnson and his team faced uncertainty with just enough support to get to the opening few rounds of the TORC Series Championship. Backed by some long-term sponsors and some new sponsors, he made the most of the opening round at the Chicago Slam by notching his first TORC PRO 2 Series win. As the event wins and top finishes began to pile up with each stop, Johnson's Langlade Ford truck-equipped by MultiCam, Method Wheels, Cooper Tire, Jet Hot and Volant Performance-began to build momentum and attract the sponsorship money needed to continue racing.
At the end of the seven-event season, Johnson claimed his first ever TORC PRO2 Series Championship, following in the footsteps of his father, Ricky Johnson.
"We are incredibly proud of the season of both our athletes and are happy to have played a small role in each of their career years", said Brent Noward, marketing manager for Volant Performance. "When we made the decision to sponsor two athletes in 2017, we were looking for two professionals who could represent the brand well in their sport and to the outside world as well as be able to showcase our Volant Performance products and the lifestyles the products serve. Brandon and Luke not only showcase our products well by using them daily but they are tremendous brand ambassadors and we look forward to working with each of them again in the future."