News
Veteran Machinist Joins GET'M Garage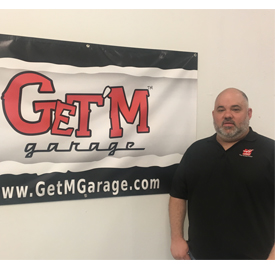 Veteran machinist and carburetor specialist Jimmy Rivera has joined the management team at GET'M Garage.
Rivera, in the role of general manager, will be responsible for the internal coordination and execution of production and new product development.
"I haven't been this excited to be a part of something special like this since early on in my career," Rivera remarked. "Mike Laws and I have done some incredible things in the past and I look forward to the future. I look forward to helping build GET'M Garage as the new industry standard in high performance carburetion and fuel delivery systems."
"Jimmy has always been on our radar for GET'M Garage. His talents in the machine shop are well known and his passion and desire to succeed fit our narrative to a T'," Laws said. "A true-friend to us, Jimmy's addition to this A-Team is a huge win for us and our customers."
Prior to joining GET'M Garage, Rivera worked for 13 years at a racing company in Orlando. During his tenure as the company's lead machinist and production manager, he worked with Laws to create and manufacture racing products.
Rivera's vast CNC experience will fill a vital role at GET'M Garage, according to the company.
Early in his machining career, Rivera was taught how to set up CNC equipment by some of the best in the business and worked on automotive CNC projects, as well as aerospace and military contracts, according to GET'M Garage.
GET'M Garage can been visited at the Dec. 7-9 PRI Show in booth No. 9408, located in the Green Hall in Indianapolis Convention Center.