News
Turn 14 Distribution Raises Money for Men's Health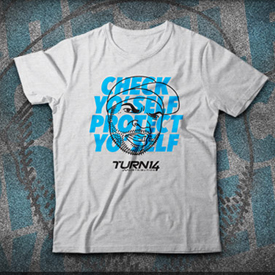 Turn 14 Distribution has begun an initiative to raise money and awareness for men's health issues throughout the month of November.
"While it is easy to get caught up in day-to-day business, I believe it is vitally important that we stay connected to the issues beyond," said Jon Pulli, CEO of Turn 14 Distribution. "Almost half of all men in the U.S. will develop cancer in their lifetime and the average life expectancy for men is close to a decade less than women. Turn 14 Distribution has decided to launch a fundraising initiative to donate to research in order to combat these alarming statistics."
The Movember t-shirts designed by Turn 14 Distribution's marketing department, will be sold for $20 and be made available during the month of November. All proceeds will be donated to the Movember Foundation, which has a mission to help men live happier, healthier, longer lives by funding game-changing men's health projects.