News
Turn 14 Distribution Announces Expansion Into New East Coast Warehouse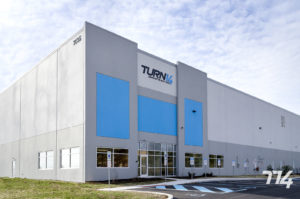 Turn 14 Distribution announces its expansion into an all-new, larger warehouse designed from the ground up to its own specifications. The 234,000 sq-ft facility, located at 3035 Campus Drive, Hatfield, Pennsylvania, opened for business on December 23, 2016.
This new purpose-built warehousing operation has been engineered with many efficiency improvements which will speed the process of shipping and receiving, while taking advantage of the latest technologies to minimize shipping and receiving errors.
"Turn 14 Distribution focuses on making its business partners more competitive and efficient through technology," said Jon Pulli, Turn 14 Distribution's CEO. "The new location deploys the latest in material handling and logistics technology combined with proprietary software solutions developed in-house. These innovations allow us to achieve a capacity of more than 28,000 packages per day with 99-percent accuracy, allowing our partners to continue their rapid expansion unconstrained."
The technology expansion incorporates small and large five-sided scan tunnels with high-speed scales to capture exact dimensions and weights for all inbound products. With these exact measurements, Turn 14 Distribution can now predetermine what will go in each box of a shipment, more accurately quote shipping fees, generate exact shipping quotes for large shipments and international shipping in seconds, and weigh every shipment as it leaves the building as the company works to achieve a goal of 99.99-percent shipment accuracy. This outbound shipment data will be offered to the company's customers so they can charge appropriate shipping prices.
In addition, high-speed scales are installed on the outbound shipping lanes along with outbound shoe sorters and automated print and apply machinery to administer shipping labels.