News
TomTom Emerges in Autonomous Driving Development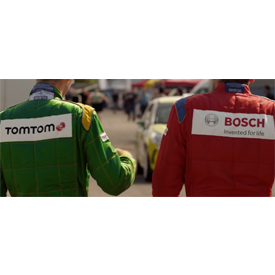 TomTom and Bosch have created an HD map with an integrated Radar Road Signature layer for the localization of vehicles in autonomous driving. The Radar Road Signature layer will allow automated vehicles to determine their exact location on a road, down to a few centimeters, working in conjunction with the TomTom HD Map.
The advantage of the Bosch Radar Road Signature map is its robustness, according to TomTom. Unlike maps that rely exclusively on video data for vehicle localization, the Radar Road Signature can be used and generated reliably at night and in conditions of poor visibility. The Bosch Radar Road Signature only needs to transmit five kilobytes of data to a cloud per kilometer, which is half the bandwidth necessary for video-based mapping.
"We've been working hard to create the HD Map needed for autonomous driving, including localization attributes such as TomTom's RoadDNA," said Harold Goddijn, CEO of TomTom. "It's exciting to be launching this additional localization layer with Bosch in the form of the Radar Road Signature that greatly increases the robustness of localization under all circumstances."
Bosch wants to launch the Radar Road Signature into the U.S. and European markets by 2020, at the latest.
Bosch and TomTom have been working on the radar map and its integration into the high-resolution overall map since the beginning of their collaboration in July 2015.