News
Tom Marx to Deliver Presentation to Commercial Aftermarket Leaders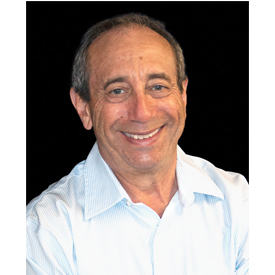 Tom Marx, partner at Hart Marx Advisors is set to appear for the fifth straight year as a featured presenter at the 2017 University of the Aftermarket Heavy Duty Leadership program. Marx will provide industry leaders insight on consolidation within the heavy duty and commercial vehicle aftermarket.
Marx is an expert on mergers and acquisition (M&A). His presentation-titled Surviving and Thriving in a Consolidating World-will take place on the campus of Northwood University in Midland, Michigan, during the July 9-13 program.
"I am excited to present vital information to this class comprised of future industry leaders on the ins and outs of M&A and how each of them can make a meaningful contribution to their company during an event like this," Marx said. "My goal is to help participants so they can position themselves as thought-leaders to owners and managers within their company when inorganic growth becomes part of the company's strategy."
Marx's session will examine the common consolidation scenarios young executives might face. This includes the sale of a company, divestiture of a business unit, an acquisition or a merger. He will also discuss different events that could impact participants such as the next generation moving into leadership and the role of private equity. He also will share market data on what has changed in recent M&A activity. The course provides an opportunity for heavy-duty market leaders to participate in an interactive question and answer session.
Now in its sixth year, Heavy Duty Leadership is a cornerstone in the industry's efforts to foster the development of a new generation of visionary executives who will help drive the heavy duty aftermarket to new levels, according to organizers.
Click to learn more information, or to register.