News
TJ's Motorsports Warehouse Rebrands with New Name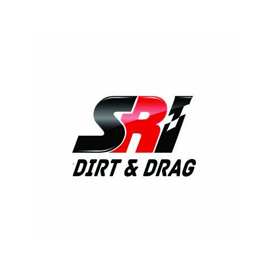 Denver, North Carolina-based speed shop, TJ's Motorsports Warehouse, has rebranded as SRI Dirt & Drag. The company also recently debuted an upgraded showroom and sales counter.
"We purchased TJ's in May of 2015, and our acquisition of the company was the first domino to fall with our foray into the performance parts business," said Greg Fornelli, the owner of the shop who also owns Stock Car Steel & Aluminum, SRI Supplies, and SRI Performance. "Since then, we have acquired the chassis parts division of CV Products and Roush Yates Performance Products. We've merged those companies into one, which we're calling SRI Performance. In order to create some cohesion with the other companies branded with the SRI name, we thought the best move, going forward, was to incorporate TJ's under that umbrella. We're calling it SRI Dirt & Drag, as it will specialize in serving the dirt racing and drag racing worlds."
SRI Dirt & Drag was founded as Tommy Johnson's Motorsports Warehouse in 1979. Longtime drag racer Tommy Johnson Sr. started the company in order to serve his fellow racers, and the commitment to give professional and amateur racing enthusiasts what they want still remains to this day, according to the company.
"We respect what Tommy has done for the racing community, and also what he has done to create something special here at SRI Dirt & Drag," Fornelli said. "Although the name has changed, we remain confident that we can still use his original vision to be a by-racers, for-racers company."
The company continues to sell performance parts out of its Denver, North Carolina warehouse. In addition, SRI Dirt & Drag travels to dirt tracks in North and South Carolina, providing a lifeline for race teams that may need to buy extra parts or purchase tires.
SRI Dirt & Drag will carry several brands, like Allstar Performance, Five Star Bodies, Weld Wheels, Tiger Rearends, Draco Springs, Hoosier Tire, VP Racing Fuels, Impact Racing and hundreds more.