News
Tint World Opens 14th Florida Store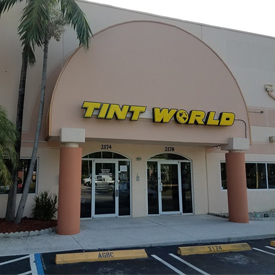 Tint World Automotive Styling Centers has opened a new location in Doral, Florida. Owned and operated by Udi Naccache, an electronics expert and former Senior Airman in the Air Force, the new store is the 14th Tint World location in Florida. The store will provide residents with a variety of services, including mobile electronics and car stereo upgrades, vehicle customization, automotive, residential and commercial window film, as well as marine audio and styling.
"Basically anything with a wire or computer on an aircraft, Udi has worked with it," said Charles J. Bonfiglio, Tint World CEO. "That kind of electronic experience goes a long way in opening up an automotive customization shop. I have no doubt his skills will translate well to this industry and that he'll be able to offer residents of Doral a unique automotive styling and customization experience."
Naccache worked nearly 20 years in the airline industry as an avionics engineer before deciding to open up his own business.
"Tint World was a perfect fit from an electronics standpoint," Naccache said. "That's what originally attracted me to the business, but it was meeting with the Tint World corporate team that solidified my decision to open up my own store. Once I saw their passion for the industry, and their extensive knowledge on how to run a profitable business, I knew Tint World was for me."
Without any formal business ownership experience, Naccache was impressed with the detail that went into his three week corporate training.
"They covered every avenue that a non-business guy would ask, without having to ask," said Naccache. "I gained a lot of insight into the different aspects of running a business, from how to hire people to how to handle marketing and sales. I'm excited to finally be open and to offer the residents of Doral a place where they can have all of their automotive styling and customization needs handled in a professional, customer-oriented environment."