News
Tint World Names Franchisee of the Year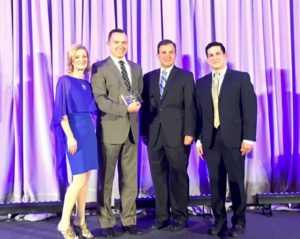 Tint World Automotive Styling Centers has named Danny Shenko as the company's 2017 Franchisee of the Year.
Awarded at the International Franchise Association (IFA) Franchise Action Network Annual Meeting in Washington, D.C., the IFA-sponsored award acknowledges Shenko's rapid growth and commitment to Tint World's values and customer service philosophy.
"Ever since Danny started with us, he's been a great example of what it means to be a Tint World owner," said Charles J. Bonfiglio, CEO of Tint World. "He puts a value on lasting customer relationships and is always willing to go above and beyond. That's one of the reasons he's been so successful. He deserves this award because he's shown what a strong entrepreneurial drive can accomplish in the Tint World franchise model."
In addition to being awarded the IFA Franchisee of the Year award, Shenko also received the Tint World New Franchise Ambassador of the Year Award in 2016 for his work proactively helping support new franchisees with training and promoting the Tint World family culture, according to the company.
"I'm thankful for the honor and for the help of the entire Tint World family along the way," Shenko said. "It's a pleasure being able to grow with the company. It's exactly what I envisioned when I bought my Tint World franchise almost six years ago with two additional new stores under development. It's as clear as ever that I made the right decision and I'm looking forward to the future."