News
Tint World Celebrates 35th Anniversary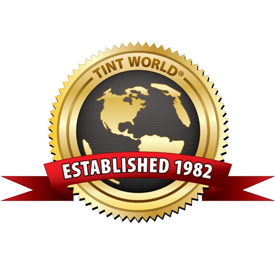 Tint World Automotive Styling Centers is celebrating its 35th anniversary as a leading independent auto accessory and window tinting franchise.
Founded in 1982, Tint World grew to six locations in South Florida before the company's current CEO and president, Charles Bonfiglio, took over in September of 2006.
"I saw what Tint World could become with the right system in place, and I knew I had to develop it into a franchise," Bonfiglio said. "It was a challenge to convert six independently owned locations to an international franchise chain, but once all the pieces were in place, the owners really saw the benefit of what we were trying to build."
Tint World began franchising in 2007 to extend a variety of services, including mobile electronics and car stereo upgrades, vehicle customization, automotive, residential and commercial window film, as well as marine audio and styling, to more residents of Florida.
In the decade since Tint World began franchising, the company has grown to more than 50 locations in the U.S. and abroad.
"We're in nearly every major metropolitan area in the U.S., plus we have locations in Canada and Saudi Arabia," Bonfiglio said. "We've grown big enough to go manufacturer direct with all of our brands, and we've forged great relationships with our vendor partners. We've been able to offer even more training and support for our franchisees, and for the past four years, we've seen a steady increase of new franchisees year over year.
"That type of growth is really a testament to our unique business model and commitment to our store owners' success. We really are a family, and we're looking forward to growing the Tint World family for another 35 years."