News
Synthetic Motor Oil Pioneer Passes Away at 92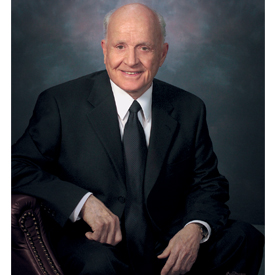 AMSOIL Inc. has announced the loss of the company's founder, Al Amatuzio. He went peacefully Friday night surrounded by loved ones in his home. Amatuzio was born May 6, 1924 in Duluth, Minnesota.
Amatuzio's entrepreneurial nature emerged when he was a child. He peddled newspapers, sold magazines, collected scrap iron and devised any number of ventures to help support the family through difficult times.
After high school, Amatuzio attended Naval Air Corps training and served in the Merchant Marines, the Air Force and eventually the Duluth unit of the Air National Guard. He served 25 years as a fighter pilot and squadron commander and was twice honored as our nation's top pilot.
Amatuzio then became inspired by a new challenge. Armed with the knowledge that every jet engine in the world could survive only with synthetic oil, he reasoned that the same performance benefits could be applied to cars, trucks and other motorized land vehicles.
Amatuzio ignored the skeptics, according to AMSOIL, and in 1963 began an intense period of research and development. By 1966 he had formulated his first synthetic motor oil, and throughout the 1960s, he continued development and sold synthetic oils under a variety of names.
In 1972 AMSOIL synthetic motor oil became the world's first synthetic motor oil to meet American Petroleum Institute service requirements. The lubricant industry had changed forever. All the major oil companies followed Amatuzio's lead and developed synthetic motor oils of their own
Amatuzio was generous in all respects and had particular compassion for children, animals and military causes. He touched the lives of many and will be missed by family, friends and thousands of loyal AMSOIL employees and dealers, according to the company.
A memorial service will be held at noon on April 15 at the Duluth Entertainment Convention Center (DECC) Auditorium in Duluth, Minnesota.
Amatuzio's family has requested that in lieu of flowers, memorials be made in Amatuzio's name to Animal Allies of Duluth, the Douglas County Humane Society and the AMSOIL Northland Law Enforcement K-9 Foundation.