News
Stout Performers at No-Prep Triple Crown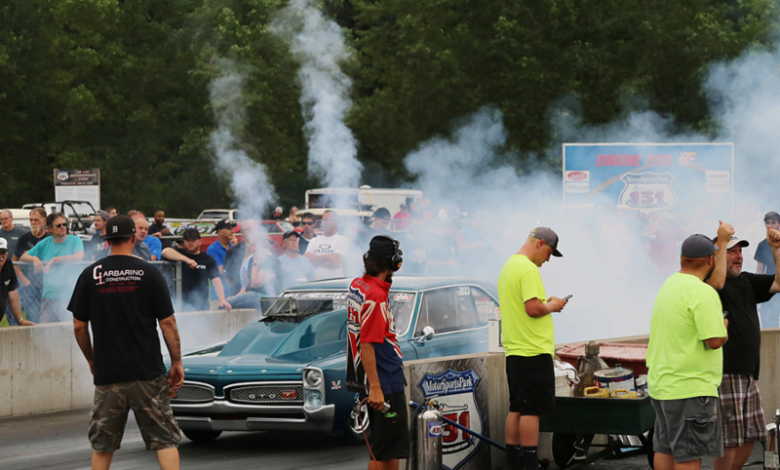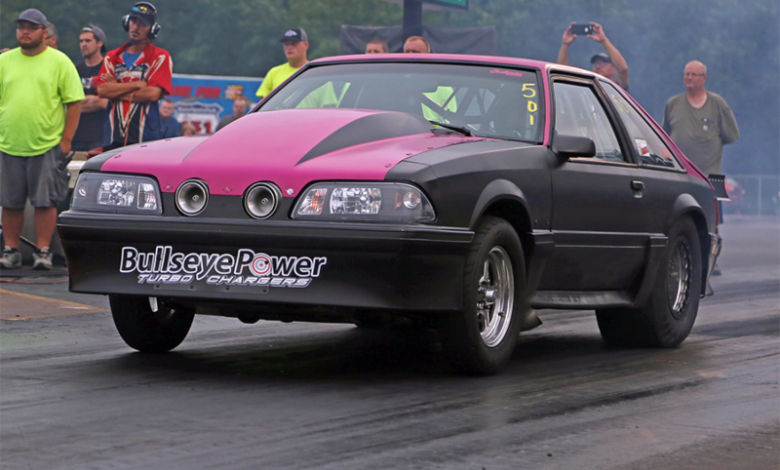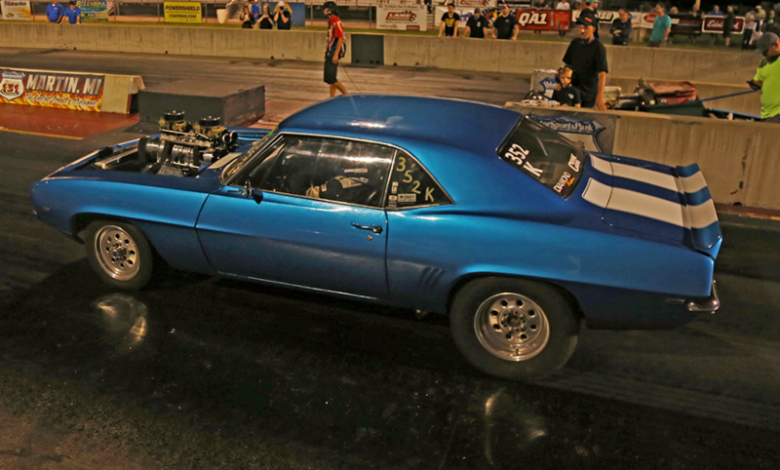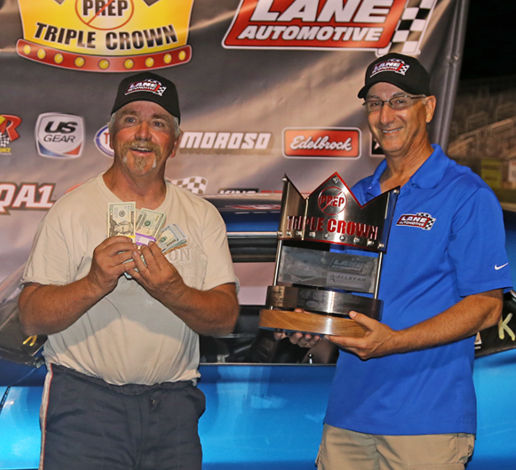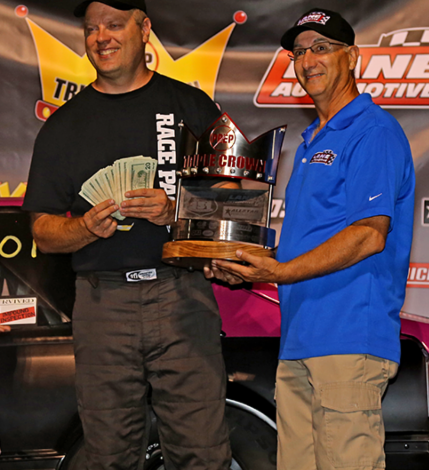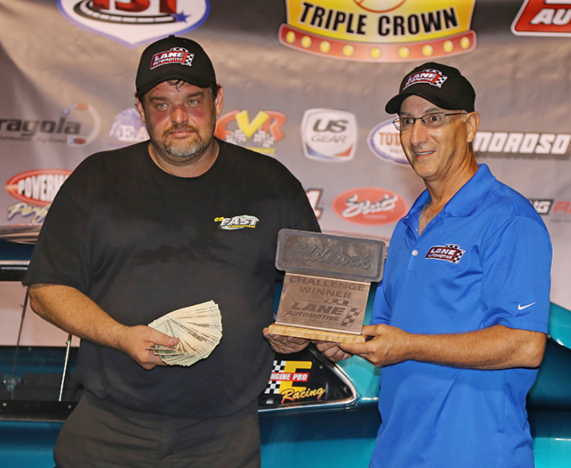 The initial round of the No-Prep Triple Crown presented by Lane Automotive saw a stout field of small- and big-tire drag cars compete for a guaranteed $15,000 payout. Racers from Indiana, Michigan, and Virginia participated in the Wednesday (July 26) evening program.
The first date scheduled for the No-Prep Triple Crown back on June 28 was cancelled due to inclement weather. Lane Automotive added the unused prize money to the two other dates on the schedule. This allowed for the creation of a small-tire and big-tire class along with the first round losers bracket sponsored by Edelbrock.
After the two-hour test session, the driver's meeting saw a quick rules discussion along with the first round competition ladder draw, and within 15 minutes the eliminations rounds began. There were several heavy hitters in both classes as well as few area racers just out to experience the no-prep, no-timing type of drag racing.
Just before 10 p.m., the finals were set with the final pair in the Big Tire, Small Tire and the Edelbrock Challenge ready in the staging lanes.
First up was the Big Tire Showdown between the AMC Javelin of Bryant Goldstone and the Ford Mustang of Cal Hayward. When the green light went on both cars left the line nearly dead even. Just past the 200-foot mark, Hayward pulled away for the win and the $5,000 purse. Goldstone collected $800 for his runner-up efforts.
The Small Tire Final was billed to be a battle of Camaros, with Bob Cripe of Union, Michigan taking on Wyoming, Michigan resident Greg Seher. Unfortunately Seher couldn't fire up the black Camaro in the staging lanes so Cripe made a solo run to collect the $5,000 prize. Seher would also take home $800 for getting to the final pair.
The final showdown, the race for the Edelbrock Challenge title was the best finals race of the night. The Fox-Bodied Mustang of Jon Capizzi lined up against the 1966 Pontiac GTO of Jimmer Kline. The pair ran close throughout the 1/8-mile run, but Wyoming, Michigan's Jimmer Kline took the win and the $1,000 for the effort as Capizzi collected $500 for the night's work.
All $15,000 was paid out and nearly $2,000 in contingency awards was paid out to 20 racers. After the cash, the one-of-a-kind event trophies from Scott Romszewicz were handed out and the photographers completed their duties the talk was in the pits was about the No-Prep Triple Crown final date on Aug. 23.