News
SEMA VP of Government Affairs Passes Away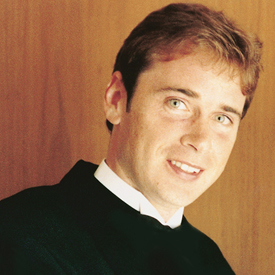 Steve McDonald, a member of the SEMA executive team, passed away unexpectedly on Sept. 26. He was 56.
As vice president of government affairs for SEMA, McDonald was the chief association advocate on legislative and regulatory issues that impact the $41.2 billion specialty automotive industry. Over the past 20 years, he played a primary role in promoting and expanding SEMA's government affairs missions at both state and federal levels.
Steve helped create the SEMA Action Network (SAN), with outreach to auto enthusiasts nationwide, along with the State Automotive Enthusiasts Leadership Caucus, a nonpartisan group of more than 700 lawmakers who share a common love for automobiles. He also drafted model state legislation covering issues like vehicle titling/registration, exhaust noise, inoperable vehicles, altered height and nitrous oxide. Most recently, he played a key role in passage of the federal replica car law and industry efforts to enact the Recognizing the Protection of Motorsports (RPM) Act.
Among his co-workers and throughout the industry he was known as a loyal friend with a wry sense of humor and a fierce dedication to his work, according to SEMA.
Prior to joining SEMA, Steve was a government affairs consultant for the Redding Firm, where he helped serve advocacy needs for a divergent client list. A former U.S. Department of State staffer, he served as a legislative assistant for a prominent Washington D.C.-based law firm, where he helped represent trade associations and business groups. He attended the Ecole Internationale de Geneve in Geneva, Switzerland and earned his degree in government and politics at the University of Maryland College Park.
The son of Vincent C. McDonald and the late Ann Noel McDonald, Steve McDonald is survived by his brother Vincent T. McDonald (Natalie), Kerry M. D'Ascoli (Gerry), John K. McDonald (Kristin); and Kelsey, Norah, Gerry, Noelle, Jack and Annie. He also will be remembered by his fiancée, Manya Petropaki, and devoted friend Marley.
Memorial contributions may be made in his name to Living Beyond Breast Cancer (www.LBBC.org), 40 Monument Rd., Suite 104, Bala Cynwyd, PA 19004.