News
Roland Makes Sales Management Personnel Changes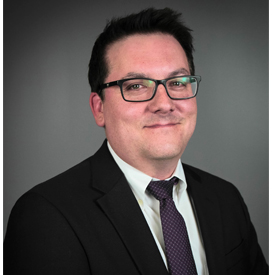 Roland DGA Corp,, has made several key personnel changes to its sales management team.
Tony Miller, formerly Roland DGA's director of U.S. sales, has been promoted to director of sales & product management. Miller will be responsible for spearheading Roland DGA's expansion into new markets, while overseeing the company's product development and sales efforts across all core markets. He will continue operating out of Roland DGA's corporate headquarters in Irvine, California.
Sid Lambert, who previously served as Roland DGA's southeast regional sales manager for the past 10 years, has been promoted to U.S. sales manager for color products. Lambert will oversee the company's regional sales management team throughout the U.S., for all inkjet printing products. Reporting to Miller, Lambert will work remotely from Ball Ground, Georgia.
In addition, Daryl Chaffins, previously a Roland DGA business development manager, has been promoted to the position of regional sales manager in the southeast region. Operating out of Cumming, Georgia and reporting to Lambert, Chaffins will oversee the company's dealer sales channel for inkjet products within the southeastern U.S.
"Each of these talented, hard-working individuals has made important contributions to Roland DGA's success over the years," said Roland DGA President Andrew Oransky. "We have complete confidence in their abilities and expect them to achieve great things in their new expanded roles."
To learn more about Roland DGA, or the complete Roland product lineup, visit www.rolanddga.com.