News
Ringbrothers Debuts Universal Exterior Mirrors for American Classics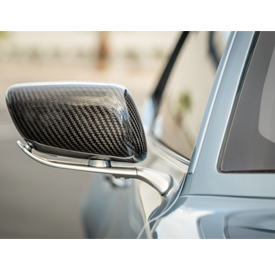 Ringbrothers has added a carbon fiber Universal Exterior Mirror to its line of CNC-machined billet accessories for classic American vehicles.
Modeled after mirrors originally developed for the 1969 G-Code Camaro that debuted at the 2016 SEMA Show, the mirrors have been designed to fit a wide variety of makes and models.
In production and available for purchase, the Ringbrothers Universal Exterior Mirrors are fabricated in the U.S. from carbon fiber and chrome-finished billet aluminum, and are a direct replacement for factory mirrors.
Sold as a set, the mirrors can also be purchased individually for either the driver or passenger side.
For more information, visit Ringbrothers.com.