News
Real Deal Steel Ships 600th Body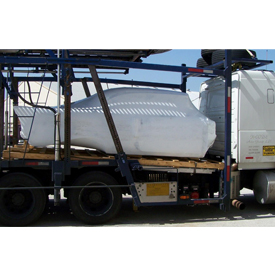 Florida-based Real Deal Steel shipped a 1957 Chevy two-door hardtop to a customer in British Columbia, Canada at the end of August. The shipment represented the 600th body that the company has produced since starting to build reproduction American classic steel bodies seven years ago.
In Real Deal Steel's brief history, the company has assembled and shipped bodies throughout the United States and Canada as well as countries such as Australia, New Zealand, Switzerland and others.
"Randy Irwin and I have been very fortunate since opening Real Deal Steel in 2011," said Joe Whitaker, co-owner of Real Deal Steel. "We continue to run the business from the perspective of the individuals we are-classic car hobbyists!"
Real Deal Steel products can be seen this fall at September's F-Body Nationals in Memphis as well as at the SEMA Show in Las Vegas, Oct. 31 through Nov. 3.