News
Ranch Hand Updates Bumper Part Numbers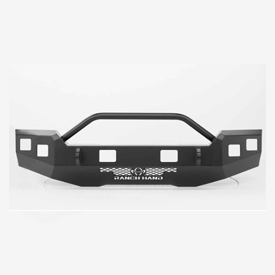 Ranch Hand has updated the part numbers for its Horizon Front Bumpers. This is only a part number change at this time-no specifications or features have changed, according to the company.
The new part numbers are as follows:
HFF111BMT for the Ford F-250, F-350, F-450 and F-550 applications
HFF15HBMT for the Ford F-150 application
HFC151BMT for the Chevy 2500HD and 3500HD applications
HFG151BMT for the GMC 2500HD and 3500HD applications
HFD101BMT for the Dodge 2500 and 3500 applications
For more information, call Ranch Hand at 800-366-9712 or visit www.ranchhand.com. For a full list of available Ranch Hand products, view the Ranch Hand Application Guide.