News
Ralph Marano Takes Home the Olympus Award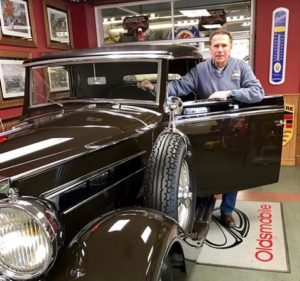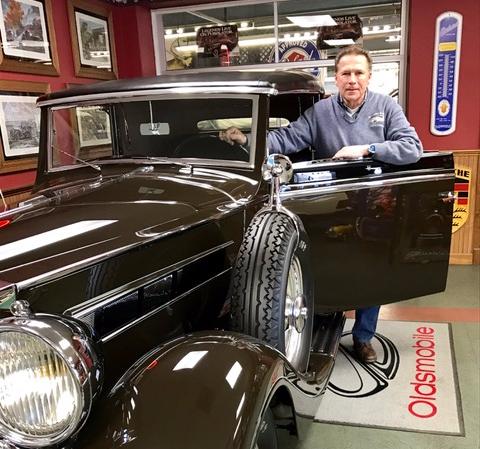 The recipient of the Olympus Award for 2017 is Ralph Marano, a well-known collector from New Jersey and frequent guest on Chasing Classic Cars on Velocity TV.
This achievement award is given by The Elegance to a collector who has shown a lifetime dedication to the spirit of sharing magnificent automobiles with automotive enthusiasts around the world. It's awarded in honor of The Elegance founder, John W. Rich, Sr.
Marano's introduction to classic cars came when his father and he purchased a 1937 Packard, which aided with his rehabilitation.
"That car will never leave my collection," he said.
Marano has collected mostly Packards for 30 years. His collection consists of non-mass produced and small production vehicles. He also owns the only collection of every Packard prototype.
In addition, his Darrin collection consists of a car from each year, 1937 to 1942. Packards are his first love, but he owns other marques, including: Auburn, Cord, Duesenberg, Ford Hot Rods, 50 Mercury and some unusual Cadillacs.
Ralph received the Olympus Award at the annual gala dinner during The Elegance this past weekend at the Hotel Hershey in Hershey, Pennsylvania.
"The list of recipients of past Olympus winners reads like a who's who in the automotive hobby. Marano is no exception to this list and is a very worthy honoree. He has attended all past Elegance weekends and is a good friend to us all. We are more than pleased that he has accepted this honor," said Michael Rich, The Elegance chairman.
Ralph's obsession with cars began at an early age when he took auto shop classes in high school.
"That's when they offered work programs and options to students who did not want to pursue a college education," Marano said.
He also worked for a Volkswagen Agency, through a work-study program and won the Plymouth Trouble Shooting Contest in New Jersey. Upon his high school graduation, Marano secured a job as a mechanic for Sears Roebuck Automotive Center at the rate of $2 per hour. He rose to store manager, while working with his father nights and weekends selling cars.
After a serious automobile accident in 1978, he gave up his position at Sears to pursue full-time cars sales in his family business.
"Today we work together in our family business Marano & Sons Auto Sales, Inc., which we opened in 1976 in Garwood, New Jersey," he said.
Ralph and Adeline brought in Mike Tango, at the age of 16, to work alongside them. "Mike has become part of the Marano family and still works with us today. When our boys were old enough to clean cars, they joined in the work to make this business a family success," Marano said.
In combination with a vintage hill climb race, cars & coffee, seminars and galas, The Elegance at Hershey has become one of the most prestigious Concours in the U.S. Dates for next year's event are June 8-10, 2018.
For more information, visit TheEleganceAtHershey.com.