News
Quadratec Names New CEO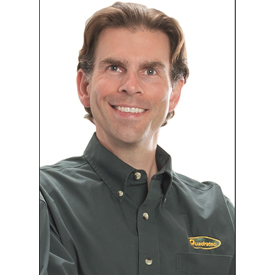 Quadratec Inc. has appointed Ted Wentz III as CEO.
Quadratec's founder, Ted Wentz Jr., will remain active as chairman of the board and chief financial officer.
"Ted brings proven leadership experience, digital and print marketing prowess, product development acumen, and a collaborative and approachable style that will serve us well for the rapidly evolving challenges ahead," said John Stewart, Quadratec president.
Wentz III joined Quadratec in 2008 and spent two years in a leadership rotation integrating himself with every part of Quadratec's warehouse, call center, catalog, Internet, purchasing and marketing departments. He also served in marketing analysis and strategic planning for the company.
Wentz III founded Firecraft Inc., a grill and grill accessory company in 2009. He led Firecraft from a start up to a multi-million dollar business.
"I am very exited about joining such a great group of people and supporting them in their successful effort to be the best automotive aftermarket company in the world," Wentz III said.
For more information, visit www.quadratec.com.