News
PROFORM Debuts Professional Heavy-Duty Spring Compressor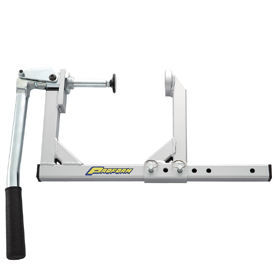 PROFORM's new Professional Heavy-Duty Valve Spring Compressor should be called the Reinforcer, according to the company. Featuring extra reinforced gussets, dual pins on the adjustable arm, and a reinforced compression-hold handle.
This adjustable spring compressor is designed for expert engine builders and cylinder head professionals. Designed to compress even the largest high-pressure valve springs (with the cylinder heads removed). Able to handle up to 1,000 pounds of pressure versus the standard PROFORM P/N 66832 of 700 pounds.
For more precision, the spring cup includes two aluminum inserts that help square up the valve stem within the cup.
Features include:
Reinforced Compression-Hold Handle
Extra Reinforced Gussets
Dual Locking Pins
Aluminum Spring Cup Guides
Made from High-Quality Steel
For High-Pressure Valve Springs with the Cylinder Heads Removed
1,000 Pound Pressure Capacity
Designed with The Expert Engine Builders & Cylinder Head Professional in Mind
For more information, contact PROFORM at 586-774-2500 or visit ProformParts.com.